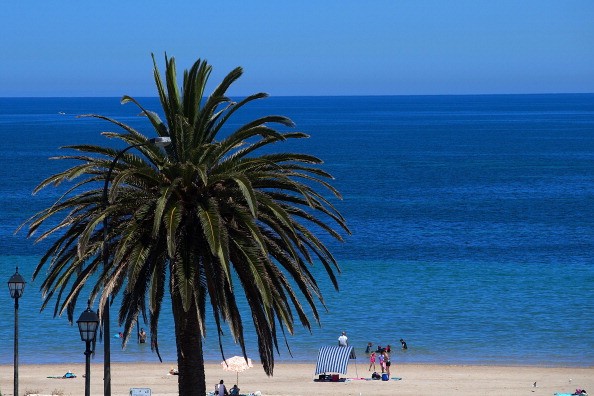 Take it from someone who lives near, grew up near and doesn't like to be too far from a beach (that's me, Florida girl extraordinaire – most days); you can go to the beach on a budget. There is this strange and fictitious misconception that you have to have a substantial budget to plan a beach vacation, and it's incorrect in ways we cannot even describe. I can get you to a beach – assuming you have a family of four or less – for under $1500. Sometimes I can get you there for a lot less than that. The beach is one of the simplest locations to vacation because it's so inexpensive. Living in Florida my entire life has given me the ability to understand how you 'beach' the right way, and trust me when I say that you can even make your reservations for a few nights at a four or five-star hotel without sacrificing your budget. What I have for you is a vacation; a real, live beach vacation you will love and remember the rest of your life.
Book Slightly Off-Season
If you're planning on beaching it, do it in the off-season. And what we mean by that is just after everyone goes back to school. Instead of beaching it in June or July, go in late September. If you are down here by us in Florida or further south, I can assure you that the temps will be insanely hot and you will not suffer from any cool weather ruining your trip. What you will get, however, are cheap resort rates, less than crowded hotels and beaches, and off-season pricing on everything.
Priceline It
Or use Hotwire or whatever; but do it. We do this all the time when it comes to rental cars and hotel rooms. It's so easy when you choose to bid only on four or five-star resorts (you know what you're getting with those so there is no stress whatsoever) and the exact type of rental car you want. You just have to pick a location on or around the beach in which to search and you'll get something amazing for next to nothing every single time. Imagine the Ritz-Carlton for $150 a night on the beach on Amelia Island – yes, it's happened.
Rent a House on the Beach
Now it's expensive when it's on-season. But again, if you go just off when the weather is still amazing,  you can rent a killer house for next to nothing. My advice to you is to rent one that has plenty of bedrooms so that you can invite friends and family and split the cost. We rent a house in Tennessee on a lake (Because that's what beach people do for their vacations) every summer that's around $4000-$5000 per week but we 7-8 bedrooms and 7-8 families go so it's dirt cheap every single time. Just choose a large home so that everyone has space and a bathroom and you're good to go. This one saves, too, because you can cook at home. Take turns and buy your own groceries and it's so cost-effective.
Cruise the Bahamas
If you want to go to several beaches and spend next to nothing, get on a Bahamas cruise out of Miami or Port Canaveral. If you have to buy airfare, it might be tricky. But don't discount it just yet. Check with Allegiant Airlines to see if you are near an airport that caters to the airline so that you can fly into Sanford/Orlando. Prices are as low as $39 one way. Book your cruise slightly off-season and enjoy. If you book between September and April, you can book a cruise for something ridiculous like $199 per person for three or four nights. You get to go to several beaches, spend days in the tropics and eat all you want. It's what we Floridians do when we want to spend a quick weekend away since it's so affordable and so simple. Just make sure you have a passport on hand.
Don't Pick a Famous Beach
You know what makes beach vacations so expensive? Choosing the popular ones; which are entirely too crowded and not all that much fun for anyone, to be quite honest. Why not choose to vacation somewhere that's not quite as packed as other places? Skip Miami Beach and head to Fort Myers. It's still popular and gorgeous, but it's nowhere near as  populated as Miami or Cancun or anywhere like that. Prices are often better, too.
Go All Inclusive
We do a trip every year with our four favorite couple friends. It's a kids-free weekend for all of us adults. We have a group filled with teachers, financiers and business owners, and that means we need a vacation more than just about anyone. But we still have to account for the budgets of everyone going on the trip. So what we do is choose an all-inclusive. For example, we went one June to Jamaica for four days, stayed at a four-star all-inclusive resort and flew down for under $1500 a couple. I think we paid $250 per person for airfare and around $900 a couple for an oceanfront balcony suite. Do it; it's worth every second. And when you're there, please do a catamaran day on the open sea – it's the most fun you will have.
Plan in Advance
Everything is always more affordable when you can actually afford it. If you cannot afford to vacation on a whim, plan in advance and save up. Save your $5 bills for a year. Round up every debit card purchase you make to the nearest dollar and transfer the difference into your savings account. Save $5 a day on coffee and put it into your vacation fund. Whatever you have to do, do it so that you can have the most fun vacation you've ever imagined. It's possible for just about anyone, and you shouldn't miss out just because you can't afford to go right this very second.
Photo by Daniel Kalisz/Getty Images