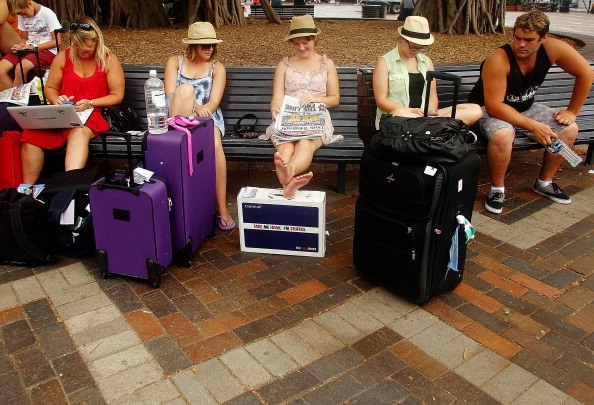 When you think of vacation, do you think of a luxury trip in which you spend lavish amounts of money and spend your days lounging poolside while someone massages you, provides you with pedicures and refreshes your fruity cocktail by the hour? Of course you do; and that's exactly how vacation should be. Unfortunately, this type of vacation is out of the budget for most travelers, and cheap vacations are a little more what most are looking for. Just because you can't afford to drop tens of thousands of dollars on vacation doesn't mean you shouldn't get to vacation. We firmly believe that cheap vacations can be just as good as the more luxe trips, and we have a few ways you can increase your travel experience and decrease your travel cost. Trust us; these solutions will save you money and guarantee you a vacation that will knock your socks off.
Don't Fly
If you want to go somewhere and spend a little more on hotels and experiences such as spas or dining, stay closer to home. Pick a place that's within a few hours of home and drive there. Sometimes that $1000 you were planning on spending on airfare can be used to buy something really awesome, like a full day at the spa for both of you, with a little left over for a really romantic dinner. You don't have to go thousands of miles to have fun and enjoy.
Travel Off-Season
We say this all the time. If you travel during the off-season, you will save a lot of money. You'd be surprised just how affordable places like Hawaii and the Caribbean are when you just go when no one else is planning on going. Do a little research find out when your desired destination experiences its peak season and then book another time.
Leave the Kids Home
Sometimes it's just more fun to go away without the kids. We love them, and we love to travel with them, but that doesn't mean they need to go on every single vacation ever with us. Once a year, pick a place for just you or just you and your spouse and leave the kids behind. You'll save a bundle not having to pay for them and you'll miss them, which means you'll appreciate them more when you get home.
Add On To a Work Trip
If you are going somewhere for work, let them pay for your flight and you pay for your spouse. You two can enjoy evenings together, and then you can take a few vacation days to use when you are done with the work portion so that you can enjoy your destination, and you don't have to pay for as much because you are just adding onto your existing trip.
Photo by Marianna Massey/Getty Images