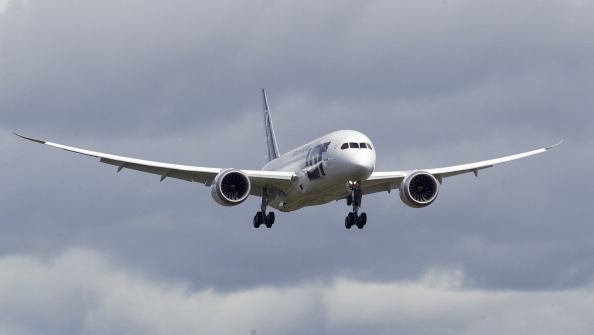 My husband and I travel often, and that includes frequent flyer miles in our name. But even though we can get through our local airport with our eyes closed and navigate security and the check-in process without issue, we still had no idea that our plane tickets came with so many amazing perks. Well, okay, so we didn't realize this since most of the airlines that offer some seriously cool perks are not airlines we frequent – most of these are overseas airlines. But just because we are Delta/Jet Blue users more than anything does not mean that the rest of the world cannot take advantage of some of the perks that come along with the purchase of an airline ticket. We might not get to take advantage of in-flight nannies, but there's no reason you shouldn't be able to take advantage of just that.
Airlines used to be something so upscale and amazing back in the days of PanAm and all that; remember when people used to dress for flights? Now we just get to see young woman with inappropriate slogans slapped across the seat of their pants as we board our flights. Additionally, in the past few years, airlines have had to make it impossible for passengers to have anything special since flight purchases began to suffer after certain national events, and they began charging for everything. Nothing is free anymore, and that's just what life is like in the air. Unless, of course, you choose to fly on one of the very few airlines that still offers amazing amenities to their passengers. While some offer these amazing free upgrades to all passengers, most are only offered to those who are flying first or business class, which means that not everyone will reap the benefits. So read on to find out which perks you might be missing out on with your flights; and which airlines you might want to switch to using more often.
Etihad Airways – Flying Nannies
Seriously, I mean, where is this airline in my life? Unfortunately, it will not fly my family of six to Texas in October to visit my grandmother when we have to take the babies with – such a disappointment. However, others can absolutely take advantage of this airline by booking tickets and enjoying the luxury of knowing that your screaming kids aren't going to make you crazy. Why? Because the airline comes with in-flight nannies that will whisk your kids off to have some fun without you. Your kids will have a nanny to help them get ready for bed, to have snacks and to make arts and crafts, sing songs and even do projects together. It's a nice little addition when you have kids on a flight and they don't seem to be loving it as much as those without kids.
Jet Blue – DirecTV
When we fly to New York, our favorite airline is Jet Blue. Not only are the flights typically less expensive, they also have free DirecTV and that makes our kids happy, and that makes my husband happy. I remember a few years ago, back in 2010, when we were taking a long weekend in the city with friends, we flew right over the "blizzard of the century" that was pounding DC on up, and we watched on the news all that was going on below us in real time, and it was pretty cool to know we were right above that. This makes flights a little bit nicer when you don't have to pay to entertain the entire family, and when you can pick and choose what it is you'd like to watch in the air. Of course, I prefer to download a new book, but with kids and a husband who thinks reading is for school only, this is a nice amenity to have when you are in the middle of a long flight, especially.
Scandinavian Airlines – In-Flight Workouts
This is an airline that realizes how important it is to have good health, so the airline offers in-flight workouts to keep their passengers happy, healthy and not at all restless. This is a program offered through the airline's television program, and it's for everyone on board a flight. The news that's even better is the fact that business class passengers even have a bar that they can use to work out with. This is going to change the way that people fly if they begin offering this program in the US. Just kidding; our obese nation is going to give the workout a dirty look and then feel better with a dirty martini.
KLM Royal Dutch Airlines – Designer Gifts
Now here is where I need to begin flying. KLM Royal Dutch Airlines offers designer swag bags for those who purchase upgraded tickets in business and first class. These amazing bags feature everything from designer women's items from Viktor and Rolf to eye masks, creams and everything in between. There are also personalized bags for gentlemen who have different preferences designed to make them feel more comfortable and valued in the midst of their flights. Those who sit in first class will also receive a Dutch glass house with a bottle of that national liquor in it. That sounds like an airline I need to start taking more advantage of, especially since Viktor and Rolf makes my favorite perfume.
Porter Airlines – Free Beer and Food
Where is this airline? Unfortunately for my Floridian self, this is a Canadian airline, but that just figures doesn't it? The Canadians are awesome, so they would offer free beer, beverages and snacks on their flights, wouldn't they? This airline does not believe in making you pay astronomically for a cocktail or a sandwich, so they just hand them out free of charge. This not something you have to purchase additionally, either. You get it with the price of your ticket, which kind of rocks and makes you want to travel a bit more often to Canada, does it not?
Photo by Stephen Brashear/Getty Images