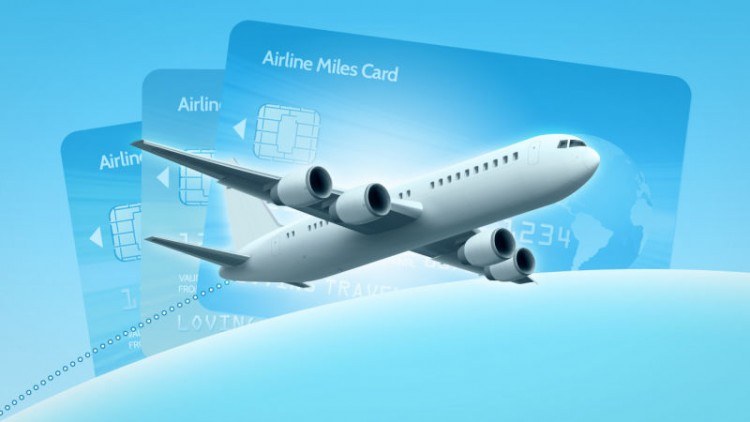 If you are a frequent traveler, you could be sitting on a fortune just waiting to be unlocked. Thanks to the cut-throat competition in the aviation industry, airlines are giving away free airline miles as a show of appreciation for their clients. These miles add up with time, and there are so many ways in which you can redeem them. Here are ten ways that you can get the most out of your airline miles.
Fly for free
The most obvious way to make the most out of your airline miles is to book a flight for free. Rather than redeeming your miles for a few dollars, you can use them to cater for an international trip that may otherwise cost you thousands. However, you will need to book early if you wish to secure a seat. This is because airlines have limited mileage seats, and they are offered about 300 days before the departure date. You may also need to contact the airline to confirm if the flight you are looking for is scheduled. This is because airlines often fail to list their entire inventory online, and you may unknowingly miss your chance.
Book a hotel
Accommodation goes hand-in-hand with flying, and many airlines collaborate with hotels to boost customer loyalty. For instance, Marriott Hotels all over the world allow you to reserve a room using your airline miles or book a flight using their reward points. As such, you can save on accommodation fees by using your airline miles to book for a hotel. Your options, however, will be limited as the hotel book will depend on its affiliation to your airline.
Upgrade
If you are used to flying the economy class, then you can get a chance to fly first or business class by redeeming your airline miles for a class upgrade. This is especially prudent if you are flying internationally to avoid the fatigue associated with the economy class seats. However, you need to book your upgrade early since positions are even more limited than when booking a free flight. However, it is important to note that certain airlines may require cash co-pay for you to upgrade, so you need to check their terms and conditions first.
Give a gift
One of the most fulfilling ways to make use of your airline miles is to give them away as a gift to your friends and family. For instance, supposing you have a friend who just got married and is headed for a vacation to the Caribbean. An ideal wedding gift would be a free flight in the form of free airline mileage points. However, you may need to first check with your airline to confirm if you can transfer your miles to another party.
Add a destination
Flying is the best way to see the world, but few people ever get the chance to explore owing to the expenses associated. Fortunately, you can reduce the expenses using your airline miles by adding a destination to your flight. For instance, you can schedule a stop-over in London when flying to Rome. However, not all airlines offer this option. For example, American and Delta airlines scrapped this option from their program. However, others such as Alaska Airlines still have this option in place even for a one- way flight.
Rent a car
You will need a quick means of getting around after you have arrived at your destination. Rather than rely on taxis and public transport, you can redeem your airline miles for a car rental. This is especially prudent if you are traveling to developed countries in the U.S. and Europe where car rentals tend to be expensive. However, most car rental companies do not take airline miles. As such, you need to first do a quick research online or book at a hotel that offers car rentals and accepts airline miles.
Donate to charity
You can also use your airline miles to brighten the lives of the needy by donating them to charity. Many charity organizations accept airline miles as donations, and airlines such as United Airlines even have a list of charities that you can donate to. How would your airline miles be of use, you ask? For starters, the miles may be used to pay for flights for sick kids through charities such as Make-a-Wish. They can also be redeemed for foodstuffs to feed the hungry and homeless. The options are unlimited, and the feeling of fulfillment is worth the sacrifice.
Offer employee perks
Many employers spend a lot of time and money traveling the globe to close deals and seek new business opportunities. Many employees, on the other hand, spend much of their time behind a desk working for the good of the company. Nevertheless, most employees would appreciate some time off and allowances to fly and see the world.
In a bid to boost performance and loyalty, some employers reward outstanding employees by transferring airline miles to them and giving them some time off to travel.
Go shopping
Shopping using your airline miles is not the best way to make the most out of them, but it the smartest thing to do in some situations. For instance, your airline miles may be approaching their expiry date and you may not have plans for traveling in time. In another case, your miles may simply not be enough to get you a free flight.
In such situations, the prudent thing to do would be to turn them into currency. You can trade your airline miles for gift cards and shopping vouchers to pay for a wide range of products; some airline even have specific products that you can redeem for your mileage miles.
Wait and amass your miles
Your airline miles may not be worth much if they are below the 50,000 mark, and redeeming them would be a premature and unwise move. The best way to make the money and hours spend flying worth it is to redeem for the highest reward, and this will necessitate a lot of points. As such, it is advisable to hoard your points and amass them with time.
However, you will need to keep your accounts active to prevent your points from expiring. The best way to keep your accounts active is to fly, but even making minor purchases will prevent the miles from expiring. You can also use sites such as AwardWallet and GoMiles to manage your miles so they do not expire without your knowledge.