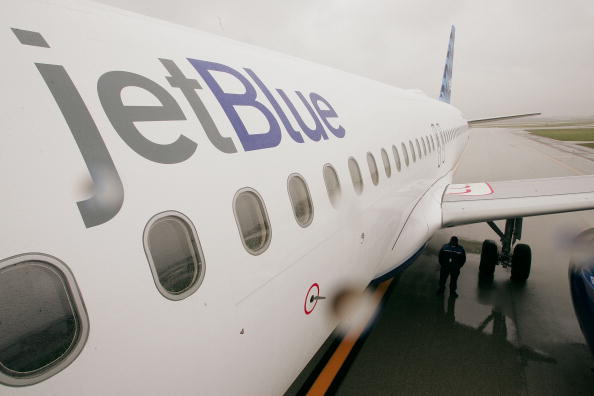 Frequent Flyer programs are the best. They make it so easy to get 'paid' or 'rewarded' for booking travel. Since airline fees and airfare prices have been rising continuously for the past several years, many people are traveling now only for work or emergencies and fun travel has become a bit of a luxury. It seems far fewer people than ever before are booking flights for reasons other than the fact that they have to get where they need to go, and it's not always for enjoyment purposes. With frequent flyer programs, however, you can earn points on every mile you fly, which means you will be able to book free tickets, free upgrades and any other number of rewards when you use your miles. The more you fly, the more you earn. Most airlines offer one mile for every mile flown, though many offer specials throughout the year in which you can double or even triple your mileage if you fly a certain time of the year. This helps you to earn more miles even faster so that you can book rewards using your miles when it's time for you to go somewhere that you will enjoy. It's time to sign up and make travel fun again.
JetBlue TrueBlue
What most people love about the JetBlue frequent flyer program is the lack of blackout dates that apply when booking reward points. For example, many people assume that they cannot get a reward flight anytime they want, but on JetBlue it's entirely possible and just how the airline does business. The downfall is that while this is an airline that works across the country, it's one that best serves those on the east coast. However, the flights are typically without layovers between many of the bigger cities, which is always a bonus.
Alaska Airlines Mileage Plan
If you're on the west coast and travel often between cities in Washington, Oregon and Alaska – obviously – you will find that this airline program is one of the better options. This program is designed to allow frequent fliers to earn points on every flight on the airline to use toward free flights, upgrades and other travel deals. It's not the best program for someone who never travels this way, but it is great for people who live in the area.
Free Spirit
One of the things that many people love about Spirit Airlines frequent flyer program is the fact that you can apply for and earn points up to 30 days after you actually travel. This is an airline that frequents areas on the East Coast and other big cities in the area. It's good for those who frequent cities such as Chicago and Fort Lauderdale, and even some of the major Caribbean destinations.
Frontier Early Returns
Frontier Airlines flies infrequently across the US in comparison to many other major airlines, but they do have a great rewards system for those who fly a lot on the west coast and in the Midwest. These fares include easy to earn points through booked airfare tickets and packages to major cities such as Denver and even Los Angeles. It's worth looking into if you're in this area.
American Airlines AAdvantage
American Airlines offers one of the best airline programs as far as flights. The reason for this is that this major airline flies just about everywhere, which makes it easy to earn points. It's a good airline to consider if you like traveling all over the country rather than just in one specific area. These rewards are able to be redeemed for many things, too, not just flights.
Southwest Rapid Rewards
Southwest is an affordable airline that allows passengers to book one-way domestic flights in many major US cities. These flights are usually inexpensive in comparison to many others, and they are the kind of flights that aren't fancy. Southwest does not offer many perks as far as upgrades or other things of that nature, but the airline does offer a number of different point systems so that you can earn as many points as possible when you use your membership to fly anywhere on Southwest flights.
US Airways
US Airways is a bigger airline than some of the others on this list, but certainly not the biggest by far. It operates many flights into many cities every day, and that makes it a great place to earn miles. You will find that most of the mileage you earn through this program is via domestic travel, and that's great for those who travel in this manner.
Delta Skymiles
There is a lot to be said about airline miles that work with more than 25 partner airlines across the globe. This is an airline that caters to more than 5,400 flights a day to 64 different countries, which means the earning potential on Delta flights is virtually unlimited. Additionally, you will find that this is a great way for you to earn miles you can use for the rest of your life. Delta miles do not expire, ever, so you can use them in 10 years or you can use them right now. It doesn't matter. But that is part of the reason so many people prefer to use this airline over others.
Hawaiian Miles
Unless you make frequent trips to Hawaii, this is probably not the best airline frequent flyer programs for you. However, if you are a Hawaiian native, you're going to want to sign up for this program immediately. It offers some of the best benefits considering flights here are always long and the miles really do add up unless you are just traveling from island to island.
United Airlines
United Airlines operates in many of the country's biggest cities, which is why the airlines reward program is such a good one. This is a company that offers good rewards when tickets are booked through the airline; they can be used just about anywhere. You can use your miles for car rentals or packages or anything else you see fit.
Photo by Scott Olson/Getty Images