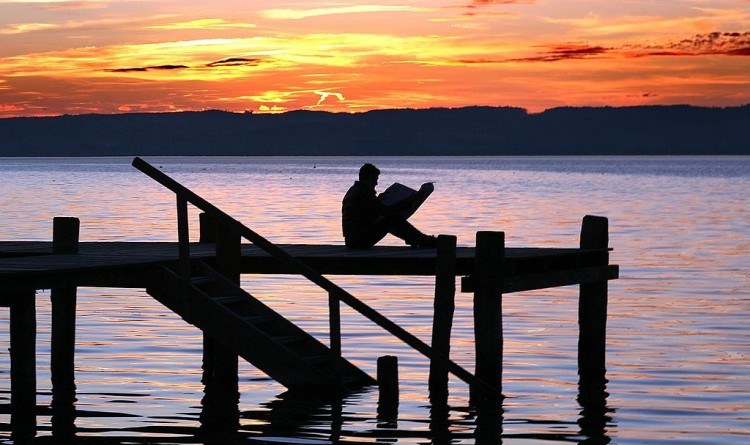 In honor of yesterday's National Relaxation Day, I thought we might just talk about different ways to relax and really enjoy ourselves taking a break from the day-do-day. Don't get me wrong; I didn't. I certainly don't think that any of you did, either. It was Tuesday; someone wasn't thinking when they made up a day strictly for relaxation and then threw it into the Tuesday mix. Kids had to go to school, adults had to go to work, things need doing and we have so much going on in our lives. If you're like me, you stared longingly at the National Relaxation Day hashtag floating around and thought that it looked like a nice idea – if completely unrealistic.
I didn't relax. I even have a head cold and didn't relax. Who has time for that kind of stuff? No one has time for that kind of stuff. We get to have a life, but we don't get to do both most days. In honor of that and the fact that we all need to make more time to rest and relax, I thought I'd share with all my favorite readers a few of my own favorite ways to relax. To make them even more enticing, I kept them all to a bare minimum in terms of cost and effort – it's not always relaxing to relax outside your budget or when you are rushed. Maybe tonight or this weekend you can find a bit of time to relax, too. We all need it, I know.
Read a book
My favorite way to relax is to download a new book on my Kindle and head onto my back deck to get a little reading done. I like to do this during the day when the twins are napping and the big girls are at school. I' can put on my swim suit and grab some sun in the process, read a good book and really relax for some time. I always feel a million times better when I do this. The best part is you can check a book out of the library, download an inexpensive one or borrow one from a friend.
Zone out
One way my husband and I try to find time to relax each day is to stay consistent with bedtime for our kids. Call us meanies, but we don't play when it comes to bedtime. Even during the summer and on the weekends, our kids go to bed on time. We need the time after they go to bed to relax and unwind or we (and by we, I mean I) become monsters. We like to put our phones and electronics in the master bedroom and curl up on the chaise lounge portion of our reclining couch, pour a nice glass of wine and watch a movie together. It's one of my favorite parts of every single day.
Get out of the house
No matter how stressful life is from time to time, we can always find some way to relax outside of the house. You can take a walk. You can go to the gym (I find working out relaxing, but I know other people do not). You can go to the beach, take a stroll through the mall, go out and enjoy a cup of coffee or a glass of wine, meet up with your girlfriends, take the time for a date night. Just get out of the house and away from all the things you have distracting you and causing you to not relax.
Turn on classical music
I grew up with an appreciation for classical music thanks to my dad, and I still love it. I love that I can turn it on in the background when I'm doing something around the house and feel instantly calm. One of my favorite ways to relax is to turn it on in the bathroom and take a long, hot shower. I'm terrified of bath tubs, but I do understand that other people love them and what they mean for them. Go ahead and take a long bath and enjoy some classical music with your bath.
Call your grandmother
My grandmother is my favorite person in the world. She is 98 and spectacular. She lives on a farm in Texas, so I see her only a few times each year. She is beautiful. Elegant and funny, she is just a sharp and wickedly hilarious woman who always makes me feel so happy. When I need to relax, I like to call her and listen to her tell me what's going on. I mean, how much fun is it to listen to a woman whose biggest problem in life is that she's had to make new sets of friends over and over again because she just keeps outliving them?
Photo by Getty Images