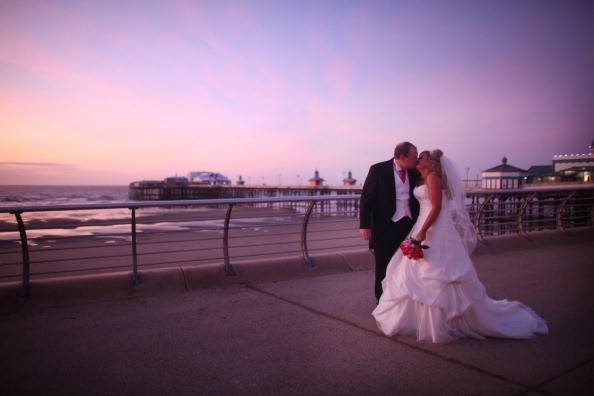 Whether you're newly engaged, just starting to plan your wedding or saying your vows in the next few weekends, you're aware that the planning process is somewhat hectic and crazed. Mistakes are made when it comes to wedding planning. You might make a decision you're not overly happy with and end up changing it at the last minute or maybe you simply didn't know that what you chose wasn't a good idea. While I can't tell you what mistakes you're making planning your upcoming wedding, I can tell you which mistakes you can avoid from the start.
Wedding Planning Mistake Number One: Not Discussing Finances
If you don't talk budget with your fiancé, you're going to have issues. Additionally, as uncomfortable or needy as it might seem, you should check with your parents to see if they planned on contributing to the wedding so that you know where you stand before you begin placing deposits and booking venues. It doesn't have to be an uncomfortable conversation if you word it correctly and not like you're hinting for a check.
Mistake Number Two: Not Standing Up For Yourself
You have it all figured out; you want to invite just your close friends and family for an intimate celebration of your love for one another and you couldn't be more thrilled. That is, until your mom and mother-in-law hand you their additions to the guest list – you know, the ones you didn't ask for or tell them they could have. What's a bride to do other than stand up for yourself. Tell them that you and your fiancé have a dream and that while you understand they want their coworkers and friends there to witness your big day, it's YOUR big day and you don't want to spend it making small talk with people you don't know when you could be enjoying yourself with those you know and love.
Mistake Number Three: Striving for Perfection
Your wedding is not going to be perfect; it's going to be perfect for you. Something is going to go wrong. The flowers will not be what you wanted (even though you gave the florist a photo of what you wanted and you're not sure how she missed actually looking at it ever) or the cake will be the wrong flavor or one of your great aunts will offend your grandmother and so on and so forth. Forget it. Perfection is not going to happen. Let it go. Stop striving for it. Just smile and move on. As long as the groom shows up, you say your vows and you get to have most of what you want, it's pretty perfect.