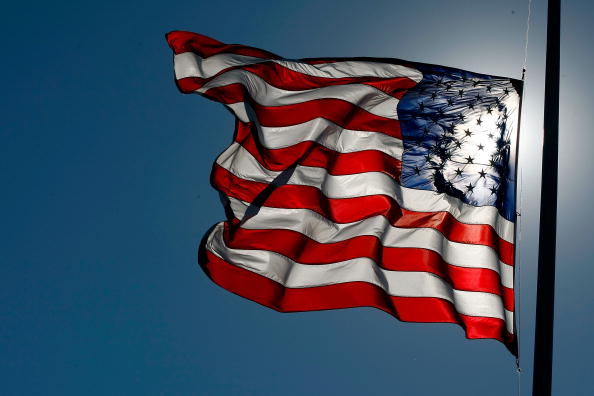 For many, Veteran's Day freebies and time off of work and school are all that matter. We tend to forget that this is a day, November 11, that marks the end of World War I and honors the men and women who have fought for our freedom at the risk of their own lives, their families and their futures. It's a day of celebration for all those who are so selfless to make this decision, to fight for our freedom. It's a day to remember those who have fallen in the line of duty, to remember the families whose soldiers went to war and never came home, who come home different men and women and who still have not come home yet. It's a day to honor those who give up so much so we can have everything we have ever desired.
On that note, it's all a day that's all about deals and freebies. We love Veteran's Day freebies because they remind us that there are people and businesses in the world that still love to honor the men and women of our armed services, and we think that's pretty awesome. What better way to show we are grateful, blessed and filled with appreciation for those who gave up so much to protect our freedom than to offer them cool treats, food, drinks and events all day long? I'm all about letting the vet's save money on their day; and you should be, too.
If you are a past or present member of the United States Armed Forces of any division, today is your day. We all thank you for your time, your dedication and your sacrifices. We take our freedom for granted more often than not, but we still appreciate everything that you do and have done for us. Let the world remind you of this by taking advantage of some of the Veteran's Day freebies available to you in 2015. Today is your day; make the most of it and take advantage of all that is being offered to you.
Here are your Veteran's Day Freebies 2015
Carrabba's – Free appetizer of choice for all veteran's (good from November 9-15)
Chili's – free meal for all vet's
Red Lobster – free appetizer or dessert choice for all vets through November 12
Shoney's – All-American burger to all vets free of charge
Meineke – free oil change for all vets today only
Applebee's – Choose from one of 6 meal options free of charge today for all active duty or past military men and women
Denny's – Free Grand Slam breakfast for all military members from 5 am to noon
Golden Corral – Free meal fro all vets from 5-9 pm
IHOP – Free pancakes from 7-7 for all men and women who are serving or have served in the military at any point
Little Caesar's Pizza – Free pizza or $5 hot and ready lunch combo for all vets from 11-2
National Parks – Free admission all day long
Olive Garden – Free entrée for all veterans and 10% off the entire bill for everyone dining with a vet
Outback Steakhouse – Anyone with a valid military ID is eligible to receive a free drink and a free bloomin' onion
Spaghetti Warehouse – BOGO entrees
Texas Roadhouse – Choose from one of 10 free meals for all veterans
TGI Friday's – Free lunch from 11 am to 2 pm for all veterans
Other locations throughout the country are offering local deals for members of the military both past and present, too, so you might want to check with local Facebook, community and area pages online to see what your local favorites are offering to you. Additionally, many towns, cities and areas are also holding special celebrations for those who are and have been in the military at some point. Take advantage of these celebrations; they are for you and you are someone who deserves this type of recognition. Happy Veteran's Day to you, your family and all that have been affected by your service to this great nation.
Photo by Getty Images