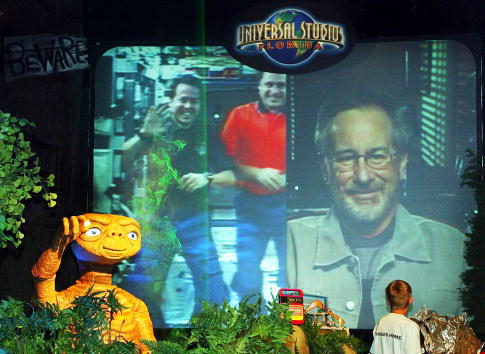 Did you know that Costco really does do everything? Well, they're not folding your laundry while you enjoy a pedicure, but they really do a lot for their customers and that includes offering travel deals. That's right, Costco has their own travel site and they offer discounts on travel packages. They also sell tickets to some of the most well-known amusement parks in their stores. Universal Studios is one of those theme parks, and you can purchase tickets to the parks as well as a hotel stay for a big discount when you book your travel through Costco. Here are three Universal Studios ticket packages you can buy through Costco in every price range.
Universal Studios and Holiday Inn & Suites – $329 per person
Located close to the theme parks in Orlando, as well as the famous I-Drive, this 2.5 star hotel isn't extravagant, but it is clean and the staff is friendly. With the price you pay per person, you receive free daily breakfast at the hotel, kids under 12 eat free at the hotel for each meal and you get a four-night stay. Additionally, the package comes with a 2-day park to park ticket with a third day admission to the theme park added into the cost of each guests' package.
Universal Studios and the Orlando World Center Marriott – $535 per person
This gorgeous four-star resort has been completely redesigned, many rooms feature pool-view balconies, there are several high-end, casual and upscale restaurants in the hotel and the pool is one that you'll never want to leave. Your package includes 4 nights in a resort view room, a standard size rental car for four days and a 2 day park to park theme park ticket per paying guest. Each paying guest also receives a third day at the theme park free of charge.
Universal Studios and the Waldorf Astoria – $925 per person
With this package you will receive a six-night stay at the Waldorf Astoria Hotel, a four-star resort with a gorgeous pool, gorgeous rooms and close proximity to all the major theme parks in Orlando. You'll also receive a rental car for the duration of your trip, two welcome cocktails per guest at the hotel, a $50 resort credit and a 2-day park to park ticket to Universal for every paying guest. The hotel throws in a third day park admission free of charge for each paying guest.
Photo by Preston C. Mack/Getty Images