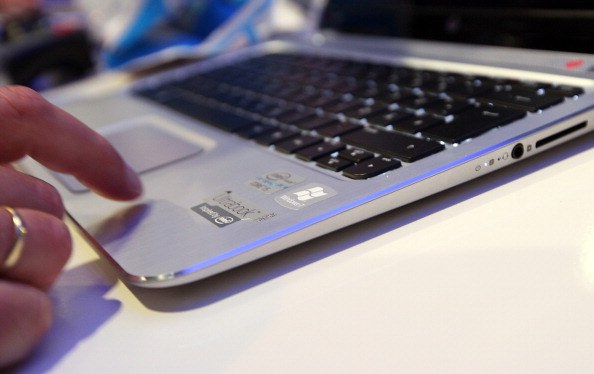 Carters has a long reputation for being one of the most famous and most loved children's apparel companies in the country. Cute clothes that are both stylish and appropriate make them hugely popular, and they're most popular with newborns and infants. This clothing company has so much to offer, and such great prices that there is no reason you shouldn't be shopping there for Christmas this year. No matter who is on your Christmas list or whether or not you're even shopping for Christmas or you're just getting a head start shopping for the baby you're welcoming in a few months or for a baby shower you've been invited to, Carters has everything you need and want. From infants and newborns to toddlers to bigger kids, this is a company that has it all. And the best part is that their prices are always affordable, even before they go on sale. We have a few excellent reasons you should do your holiday shopping at Carters, and here they are.
Carters' Prices
There are so many good prices at Carters. Don't you just love the idea of getting a 5-pack of onesies for a baby or infant for less than $20? That's without using Carters coupons, too, which you can do to further lower the price. There are Carters discounts available online all the time, and you will even get them when you make a purchase. For example, if you shop at Carters online, you will receive a coupon for 20 to 40% off your entire next purchase in your box of goodies when they arrive on your front step. If that kind of savings is not a big deal, I don't know what is. Additionally, the holidays are a time of big savings at Carters, and you can save as much as 60% off then entire store when you shop here.
Carters' Selection
You can buy anything here, which is what makes it such an awesome store. It doesn't matter if your kids are infants, toddlers or bigger kids; you'll find everything you need from pajamas to shoes to outerwear to holiday apparel perfect for Christmas Eve service at church. The selection is tremendous, and you'll find even more when you shop online at Carters, where they have even more sales and more choices from which you can choose for your kids.
Everything is Stylish
Do you have a little girl in the 6-10 age range? If you do, you are going to love Carters. Why? Because little girls this age are so into trendy clothing right now and Carters has everything they want. From thick leggings with fun designs to oversize tunics to fun coats, sweet shirts and girly dresses, there is a little bit of everything here. All the latest materials – such as lace – are available, and your kids can mix and match anything they want here to create a look that's so stylish and so much fun. The best part is that you needn't worry that the items you're shopping for will be inappropriate. They won't be. Carters doesn't 'do' inappropriate clothing. The company understands that children are meant to look like children and not little adults, so they don't make clothes that are not school appropriate or age appropriate.
Fast Shipping
If you order online from Carters, you might be concerned about the shipping time and prices. Don't be. I have four kids who all wear Carters clothes and when I select the free shipping with minimum purchase option, I still have my items inside the week. That's not a bad deal if you aren't in need of whatever it is you are ordering right this very second and you can actually wait just a few days for everything to show up at your house. It's a great way to save money when you shop in addition to any Carters coupons or discounts you use when you shop online at this famous children's store.
Carters Return Policy
One of the worst things that can happen during the holidays is the giving of a gift that does not fit. If you purchase the wrong size, you can easily return it with the original sales receipt for a refund. If you don't have the receipt but you do have the tags, you can exchange it for a different size or for a store credit. If you don't want to share the price with the person for whom you are buying, you can ask the store for a gift receipt both in person and online so that you can include it with their gift.
Carters Price Adjustment
This is actually one of the best features Carters offers shoppers, especially during the holidays when prices change regularly. If you purchase something from Carters and notice that the price has gone down in the first 14 days, you can then return it to the store for a price adjustment. You can do this anytime, but you can only do it once and you can only do it within 14 days of purchase. This is a great way to save money on any item that you purchase whether you shop online or in stores during the holiday season.
Great Customer Service
This is not something that Carters advertises, but it's happened to me once and the store was wonderful. Carters offers packages of onesies that are priced reasonably, and with a 6-year-old, a 3.5-year-old and 9-month-old twins, it's nice to be able to purchase things that the twins will only wear a few times at reasonable prices – especially since I'm buying for two. Once, after ordering several of their summer onesies packages, one of the packages arrived with only 4 of the 5 onesies I ordered in it. I called the company and in less than 5 minutes on the phone I had the missing onesie on its way to me, a refund for that package of onesies and a 40% off my next purchase coupon code in hand along with a very sincere apology from the sales person. When the missing onesie arrived, it was actually just an entirely new package of 5 – which was also nice.
Photo by Adam Berry/Getty Images