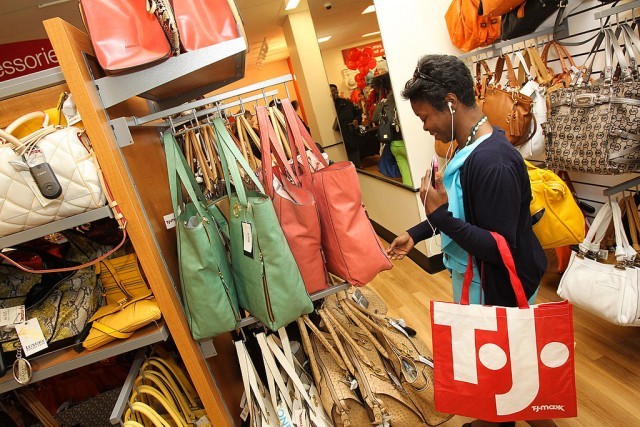 We discuss so much about finances, and we always want to help you make the most of your money. However, it's sometimes kind of boring things such as the fact that you have to save more for retirement, and you have to save more money and you have to be more frugal to keep your finances in order. These are all great concepts that will help your finances in the long run, but we sometimes like to throw a few things out here that will help you save money in a fun way. Who doesn't love clothes? I do; I like to buy them, wear them and rock them. Of course, I love to pay less for them than they are being sold for, and we thought we might take a moment to help you bring out your inner fashionista in the most frugal manner.
Sell your old clothes
We all know we have a few of those items in our closet, and we just keep holding onto them. I still have designer maternity clothes that I will never wear again after we welcomed our twins and my husband went to get a vasectomy. We have four kids and no more in the future – ever. I could sell them on a number of websites to make money for them and then use that to spend on new clothes. It's like a win-win situation all the way around.
Check out high-end consignment shops
I have a thing for designer handbags. I don't buy them often, but when I do I spend a lot on them and carry them around forever. I recently bought myself the Louis Vuitton Neverfull GM. A girlfriend of mine went out and bought herself the same bag, but she wins the bag purchase game. Why? Because she found hers at a luxury consignment boutique that specializes in only authentic designer goods. She paid $400 less than full price for her bag and it is in perfect condition.
Head to TJ Maxx
I'm not even going to lie to you; I love this store. I don't usually find much for myself here, but I always find clothes for my kids here that are just as amazing as the ones in the Ralph Lauren store, but they're not even remotely close to the price. My son wears nothing but Ralph Lauren and Lacoste, and I buy most of it here for less than $10 a piece. Since he's turning 2 next week, it works for me since he won't be wearing these items for long, anyway.
Photo by Getty Images