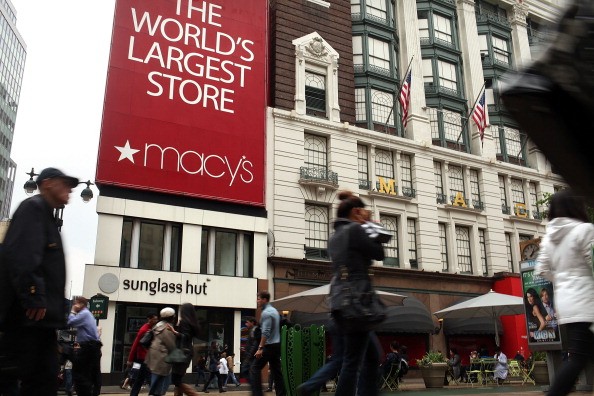 The simple fact that they are the founders of the Thanksgiving Day Parade in New York City makes Macys a Christmas icon. I mean, what other store is more equipped to handle things like Christmas shopping for gifts and décor than the store that allows you shop until you drop and created the biggest parade of the year? There is no other store that can compete with Macys. When we think of Christmas in our household, we think of Macys. We think of the parade on the television as we begin preparing our dinner on Thanksgiving, and we think of all the wonderful sales that accompany the Macys Black Friday sale the day after. We love Macys, and we really love the retail giant this year. Did you know that this year, Macys is offering sales and discounts that are worth as much as 88% off the retail price of items that everyone in your family is dying to find beneath the tree on Christmas morning?
What you need to know about Black Friday at Macys this year is that the store is opening its doors at 6 pm on Thanksgiving evening and running its Black Friday sales through 1 pm on Friday afternoon. These sale prices are astounding, too, at more than 50% off the price of the sales the rest of the weekend and through the Christmas holiday. Please note, however, that the biggest sales of the season are not going to provide you with additional savings when you use your Macys card**
Our favorite deals from the Macys Black Friday ad for 2015 will save shoppers up to 88% – though not all deals are this impressive. We've rounded up some of the deals we feel are the best ones so that you can see what you might get on your Black Friday trip to Macys.
Calvin Klein sweater dresses on sale for $69.99
Charter Club Sportswear on sale for $24.99-$39
Calvin Klein Performance Fleece Jackets on sale for $29.99
Geoffrey Beene dress shirts on sale for $21.99
Tommy Hilfiger dress shirts on sale for $29.99
Tommy Hilfiger men's sweaters on sale for $39.75
Perry Ellis Shaving Kits on sale for $17.99
Under Armour Engage BL Men's Sneakers on sale for $39.98
30% off all diamond engagement rings
Bulova Crystal Accent watch on sale for $89
Bvlgari Omnia 3 piece fragrance collection on sale for $30
Take a look at the Macys Black Friday ad here this year to see what else is on sale for as much as 88% off the regular price. There are thousands of items in the ad, though we chose these as just a small sampling of our favorites (every item on the above list is on sale for more than 60% off the suggested retail price on Black Friday). From fragrances to makeup to skincare to handbags, jewelry, clothing and home goods, everything is on sale this Black Friday at Macys.