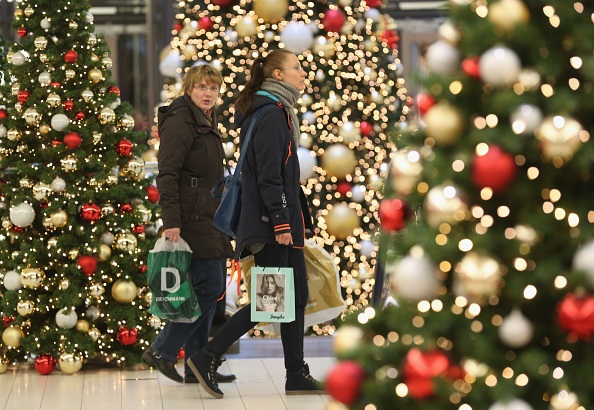 The day after Christmas is a big shopping day for many. There are those who are just itching to spend the gift cards and cash they were given the day before, others who have things to exchange and return because they don't fit (or because, ew) and there are those who are looking to receive some great deals on items that they didn't buy before Christmas. The good news is that while you and everyone else in the world is out on this particular shopping day, you're going to find amazing deals on things that you might need now that the holidays are over. If you are interested in knowing what financial shopping experts always recommend you purchase after Christmas, these after-Christmas sales are always worth checking out.
Holiday Décor
We all know that you can get a new set of decorations the day after Christmas for next to nothing, and that is what we love about this time of year. My husband and I purchased a big new house last year just before the holidays began, and we did the after-Christmas sales thing for holiday décor because we now have so much house to deal with. It's been a great concept for us, and it's the same for many families all over the country. You can get lights, décor and even those big inflatable decorations so many people like to fill their yards with for less than half the asking price, and that's a great deal. You'll use it every year, too, so it's always a great bargain.
Electronics
Many shopping experts find that many of the after-Christmas sales of electronics are far more lucrative and deal-worthy than they are even before the sales begin for the holiday season. If you're looking for some electronics you did not find beneath the tree on Christmas morning, go ahead and shop for them the day after the holiday since you are bound to find them a lot cheaper during after-Christmas sales than before. Specifically, try to look for Blu-Ray players, laptops and televisions during this sale. You will find that the prices are slashed significantly after Christmas is over.
Beauty Products
Stores love to stock up on things like this thinking that they will go quickly during Christmas sales. However, many department stores and beauty stores end up with ample beauty products, specifically fragrance sets during their after-Christmas sales. This is a great time to purchase these since so many of them come in holiday themed packaging and stores want to get them out. Christmas might start in October these days, but it ends when the lights go out on Christmas evening. These are great items to splurge on during after-Christmas sales since they are usually very cheap this day.
Gift Cards
If you love to shop on eBay, now is your chance to score as much as 15% off gift cards. This is so simple, because many people are not happy with the cards they receive for Christmas and are looking to get cash for them instead. They'll go online and use a retailer such as eBay to sell them at a slight discount so that you get a deal and they get your cash. This is an after-Christmas sales deal that many people look forward to every year, so go ahead and get on board with this one to see what you can get.
Gourmet Food Sets
What? Why even bother? I know what you're asking; I'm asking the same thing. However, these are amazing after-Christmas purchases because you can use them for the New Year. Whether you are hosting a party or you are invited to one and want to bring a nice gift for the hostess, this is a stellar gift to give so that everyone can have a little something. These gourmet treats include things like fancy cheeses and spreads, and they are a perfect gift to give any host or hostess following the holidays. These are an amazing after-Christmas sales item.
Photo by Getty Images