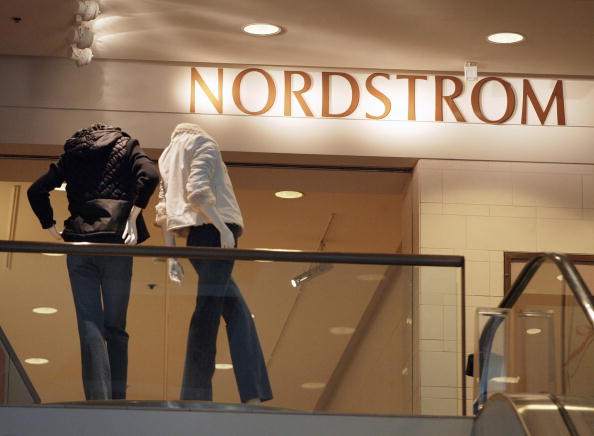 There is nothing wrong with choosing to do your Black Friday 2015 shopping from the comfort of your couch, in your pajamas, or without pants at all; because there are a number of stores offering shoppers free shipping on Black Friday 2015. I do it. I don't want to wake up in the middle of the night to shop no matter how much I love to shop. I'd rather do it from the comfort of my couch or bed, with an early morning cup of coffee or an evening glass of wine and not face exhaustion (or pants). The idea that some of my favorite stores are offering free shipping on Black Friday 2015 only makes my desire not to go out that much stronger.
If you're planning on shopping online, learn how you can save even more money by avoiding shipping fees at your favorite stores. The following five stores are offering free shipping on Black Friday 2015 to anyone who shops – and more stores offer free shipping to anyone purchasing a certain dollar amount, so be sure you look into that before you make any online purchases.
Nordstrom
What we love about Nordstrom is that this is the perfect store for high-end fashion and great sales. I cannot tell you how often I shop at Nordstrom (but I will tell you that my UPS and FedEx drivers come to my door at least twice a week with packages from here) for my favorite fashions. It helps that I follow emilyanngemma on Instagram because I notice she has many of my own clothes, shoes and handbags in her photos as it is, and anything I don't already have comes straight from her links to Nordstrom. They store offers free shipping every single day on every purchase (no minimum) and will continue to offer free shipping on Black Friday 2015 with no minimum. And for all the doubters, I usually get my packages within three days of ordering them.
Target
Everyone's favorite department store is offering free shipping on Black Friday 2015 through Christmas day 2015 with no minimum order. It's standard shipping, so you're going to need to make sure you order with plenty of time to get your items to your door before Christmas, but the site will tell you if you reach the point when free shipping isn't going to get your stuff to you in time.
Best Buy
Another store offering free shipping on Back Friday 2015 with no minimum purchases is Best Buy. Great for electronics – okay, only for electronics – this is a store that is going to offer you free shipping on Black Friday 2015 without any minimum purchase requirement. This deal runs through January 2, too, so you can use those gift cards you get for Christmas to make more purchases.
Old Navy
Old Navy shoppers always get free shipping when they spend at least $50, and now is a great time to do just that. While the inexpensive retailer has not said anything yet about offering free shipping for Black Friday 2015 without any minimum purchase, we strongly suspect that the site will either drop the minimum purchase requirement to $25 or nothing – because they usually always do.
Toys R Us
It's exceptionally easy to spend $19 at Toys R Us, since most toys are well above that price point. If you plan on making any orders from the hot toy store on Black Friday 2015, you'll get free shipping on any purchase that exceeds $19. Go ahead and order anything you can right now while the deals are hot and the shipping is free. Although, we should not that this is an ongoing offer, but it's still applicable to all your Black Friday 2015 purchases.
Photo by Getty Images