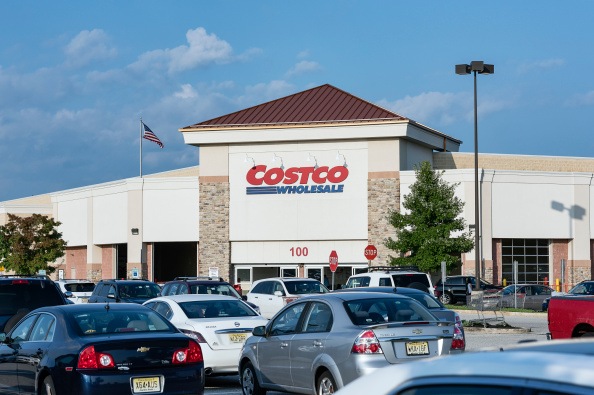 Many people love the big box store shopping idea. Shopping at Costco is a concept many people love. You can buy things in bulk for a discounted price. You can get all the ketchup you need and all the toilet paper your heart desires for a price so inexpensive it's almost ridiculous. At least, that's what they want you to think. If you really think about it, avoiding a Costco membership is actually a more profitable idea.
You're Buying too Much
Believe it or not, you can buy too much. You do need peanut butter, yes, but you do not need 5 gallons of peanut butter. When you go to the store to buy these things and you buy them in bulk, you're wasting money. Most people will never use that much peanut butter by the expiration date, so you just spent too much money.
You're Not Saving That Much
Some items in Costco are really priced well. Others, not so much. You might think you're getting a great deal spending $60 on this much baby formula, but if you do the math, you're probably only getting 4 more ounces and spending $5 less. It's a numbers game and it's designed to make you think your savings are big.
You're Consuming Too Much
When you buy in bulk, you're making it difficult to stay on track. A hundred different bags of chips in one box simply means you're going to eat 100 bags of chips at some point. You could go to the regular supermarket and purchase a box with 5 bags, use them at lunches or to pack for game snacks and only consume 5 bags.
You're Spending Too Much
Sure, you're going to save a little money when you shop at Costco in buying things you really need in bulk (toilet paper and cleaning supplies) but you're also spending too much. Is it really budget-friendly to spend hundreds of dollars this month on Lysol when you could just spend $5? You have to think about all the additional spending you're doing and consider that.
Membership Fees
At the end of the day, you're paying more to shop at Costco because you have a pay a yearly membership fee. Add to that the fees you're paying for their products and it would be less expensive just to head to the supermarket and use a few coupons and shop their buy one/get one sale. That's not to say you shouldn't get a Costco membership, but it's also not to say you should.
(Photo by John Greim/LightRocket via Getty Images)