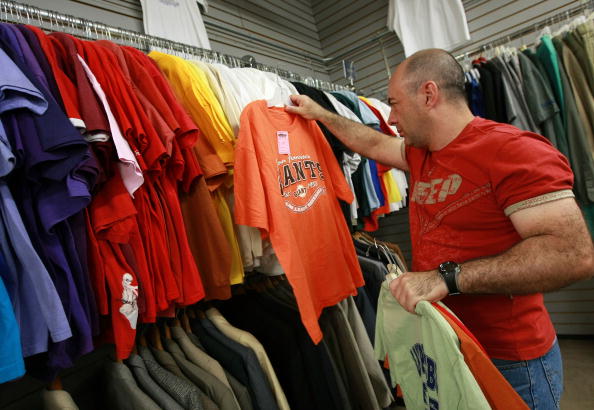 Macklemore might have shed an entirely new light on thrift shops with his hit song, "Thrift Shop," but there are plenty of people in the world that spent their time looking for bargains long before his song hit the airwaves. In fact, some people misunderstand what it means to thrift shop, assuming it's something that only poor or unfortunate people do. It's actually a great way to find unique items and interesting antiques. And these are some of the largest thrift shops in the country.
Goodwill
Goodwill is one of the biggest thrift shops in the country. You can find one of these in just about every city in every state. People can drop off their donations outside in the donation box. They are then sorted and listed for sale inside the store. It's good for toys, clothes, furniture and accessories.
Salvation Army
Salvation Army has been around for decades. This particular thrift shop is a Christian-based thrift shop that provides employment opportunities as well as much-needed items for certain families at a discounted price. All items sold here are from donations, and each donation is carefully cleaned and priced so that those in need can find them easily.
Hospice
Community Hospice thrift shops are located everywhere. They are designed to help families that have loved ones in hospice. They also sell donated items so that families without much money can purchase them at a reasonable price. Of course, it's a shop that's not going to turn away anyone at the door since all proceeds are used to help families in need.
Disabled Veteran's
When you make a donation to a Disabled Veteran's thrift shop, you can rest assured that your donation's proceeds are used in your community. They are not given to others around the world or country. The funds your store earns are used in your community to help disabled vets survive.
Habitat for Humanity ReStore
Habitat for Humanity is one of the most famous charities in the world, and it's all because of you. When you donate your old appliances and furniture to one of these stores, you're helping those who cannot afford new items pick up things they need to make their houses a home.
(Photo by Justin Sullivan/Getty Images)