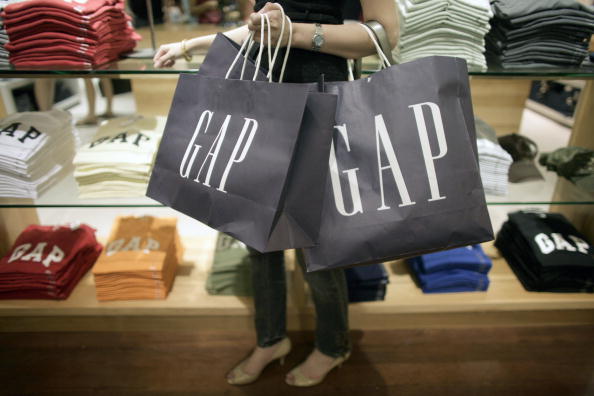 Kids have the cutest, most adorable clothes in the world of fashion. As adults, we only wish we could pull off some of the sweet and adorable looks that our little ones can pull off, and we admit that we are often a bit jealous that they can wear leggings as pants and never need to worry about feeling unattractive in anything they wear. Kids' clothes are so sweet, so stylish and so affordable if you know where to shop. We don't advocate spending a bundle on children's clothing that is expensive. We love the idea of getting discounts, buying on sale and saving money on children's clothes.
Why? The answer is very simple, really. Kids are small, but they grow quickly. It simply does not make any sense to have kids clothing that is expensive when your kids are likely going to grow out of them inside a few months. Additionally, kids are very hard on clothes and it's hard on parents to spend a lot on something that will very likely end up stained or ruined in some way thanks to the fact that kids don't care about their apparel and the value of it in the same way that most adults care about these things. For that reason, we have a list of great children's stores that are going to save you money when you shop for kids' clothing, as well as a few great ways you can save even more when shopping there.
Children's Place
The Children's Place is one of our favorite kids' stores. It's everywhere, and they have a huge website with thousands of items for babies, newborns, toddlers, kids and even preteens. This is a great one-stop shop for most kids' items, and the prices are always right. It's here you will find the trendy, stylish pieces your kids want to wear at prices you can afford. If you want to find them at even more affordable prices, buy them when they are on sale. You can also check the homepage of the store to see if they have any good deals going on at the moment. Sign up for their emails and you will receive frequent emails that contain Children's Place coupons you can use on any purchase you make prior to the expiration date on the coupon. In addition, the store has an excellent return policy that makes it very easy for you to save a lot of money if you have to buy something that you are not sure is going to fit and you have to exchange or return it for other items.
Old Navy
Old Navy might not be just a children's store, but they do have great children's store items. The entire store and website both offer hundreds of different items that might make it possible for you to find exactly what it is you are looking for at prices you can certainly afford without causing yourself to go broke. What we do love about Old Navy apparel is that it is very affordable and very stylish. It's also made well and will last a long time. If you have a child who, like my oldest daughter, is very tiny but kind of tall, this is the place to shop. Our daughter is 6-and-a-half and she is so tiny she actually wears a 4T around the waist but she needs a 6 in terms of length. To find her pants is a challenge since everything that fits around her waist is too short and everything that's long enough is too big. Old Navy is one of the few places we can buy pants for her because of their interior adjustments, and it makes our lives very simple.
Carters
With 9-month-old twins at home, we love Carters. We can look online for Carters coupons and save a bundle on clothes these babies outgrow in a matter of minutes. We love that they have infant and newborn packages of onesies – our go to apparel for the little ones – that come three or five in a package and cost next to nothing. Spending $11.99 on a package of adorable and stylish onesies that have five different outfits is a huge bargain, and that happens all the time. Additionally, this store has one of the best customer service encounters around, and you will never feel bad about calling them with your concerns. If they forget to ship you something, send the wrong size or something is not right about your order, it will be fixed within seconds of being on the phone and they will do whatever it is that is needed to make you happy, including providing you with discounts on future purchases.
Aeropostale
This is also not a store just for kids, but it's one where you can buy trendy clothes for very inexpensive prices. Aeropostale has an email program that allows you to sign up so that you can get discounts and coupons for the store through the mail. They have frequent online coupon codes, and they are always offering a great sale. It's nice, too, that you can shop online and in-store, and the return policy is great. We love that this store offers trendy and stylish kids clothes that are both mom and child approved. You won't worry about inappropriate clothing here; just styles that will look great on your kids that you will both love.
Baby Gap
Owned by the same corporation as Old Navy, Baby Gap always has coupons and sales to offer shoppers online and in their stores. Additionally, the company has some of the cutest baby clothes and children's clothes around. Sign up for a Gap credit card and you will save big time, especially on Tuesdays. If you shop on Tuesdays, in the store or online, you will automatically receive 10% off your entire children's clothes (and adults clothing) purchase without needing any coupons or codes as long as you pay with your store credit card. It's one of the best and easiest ways to save on the clothes your kids need, making them even more affordable and desirable.
Photo by Dimas Ardian / Getty Images