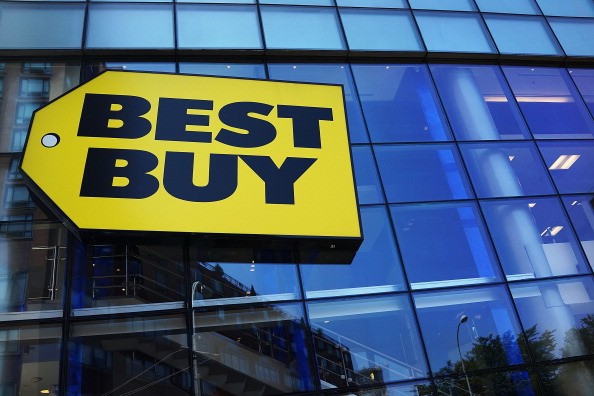 Electronics and technology lovers are about to enter a realm of heaven known on to shoppers on Black Friday's Best Buy 2015 sales. This year is better than ever with sales designed to save you significantly, and to ensure that you are able to keep up-to-date your electronics as often as possible. If you are shopping for you or you are shopping for someone else, you will still find that Black Friday sales at Best Buy in 2015 are the best. For one, the electronics giant is waiving their minimum purchase for free shipping. Instead of a required $35 purchase to receive free shipping, the retailer is now offers all shoppers the chance to take advantage of free shipping on every single purchase from now until January 2 – no matter what.
Now that you have only a week and a few days until Black Friday Best Buy 2015 sales begin, it's time to see which deals are the best ones so that you know whether or not you need to pull out your tent, order your Thanksgiving turkey to go and camp out for a few days prior to the big sales. Kidding, obviously; that's so strange – no deal is that good. For the best possible deals, Black Friday Best Buy 2015 shopping begins at 5 pm on Thanksgiving day and is open until 1 am, and it reopens again at 8 am on Black Friday (not that we condone shopping on Thanksgiving – go be home with your family). We've rounded up the best of the bests Black Friday Best Buy 2015 deals for you and your family so that you can get in line, get what you want and get home in time for a nap on Black Friday.
Free Keurig K500
So, there's a bit of a catch that goes alongside this amazing Black Friday Best Buy 2015 deal. You aren't just walking in and walking out with this killer item free of charge. No, you are going to have to make a sizable and significant purchase, such as two major appliances (fridge, oven, stove, dishwasher, washer and dryer, you get the point) and then you get a free Keurig. However, if you've been looking for a great time to buy some major appliances, today is a good day. Even if you do not need a new Keurig, someone on your list might (and how awesome of a gift giver does that make you?).
Insignia Wireless Soundbar with Subwoofer – $99.99
This is a deal, since it's $100 off the regular purchase price. This soundbar is going to make a great gift for the man in your household. You will be able to get it for a hugely discounted price, and no one can argue with that one. Of course, it's a hot deal at the Black Friday Best Buy 2015 sale, so it's going to go quickly. Make sure you are able to get in line as early as possible so you don't miss out on this awesome gift. The store will also be offering some gift cards in $10 and $15 denominations for those who are buying certain items, and word has it that this is one of those items.
Dyson V6 Motorhead Bagless and Cordless Stick Vacuum – $249.99
It's not an unreasonable asking price for a vacuum, but did you know that the regular purchase price for this exact model is $399.99 on a regular basis? That's a savings of $150, which is not something to laugh at. This vacuum is designed to make cleaning as easy and as simple as possible, which is always a welcome addition to any household. Just remember, gentlemen, that this is a nice gift for your wife but it should always be accompanied by something else – something that does not say, "Here, honey, do some more cleaning," in any way.
Whirlpool Washer and Dryer – $399.99 each
I don't know about you, but I love Whirlpool. In fact, I have my own Whirlpool appliances in my kitchen, and I adore them like no other. They've been great – but they are not cheap. That's why this is a deal that is actually one of the best Black Friday Best Buy 2015 deals around. While I have no real details such as the size and brand number or item name, I do know that this is a top loading washing machine (my preference, to be honest) and it's one of the best quality. Whirlpool has been making appliances since before most of us were born, and I've yet to hear anyone complain that theirs don't work well or often.
49-inch Toshiba 1080p HDTV – $149.99
Here's a deal for you. We spent more than that on a 45-inch flat panel television for our back patio last year (a lot more). This is a deal that is probably going to go very quickly since everyone wants a big television and everyone wants to pay as little for a big television as possible. Go ahead and consider getting in line early for this deal, because it is one that is going to sell out very quickly. This Black Friday Best Buy 2015 deal is one that will fly off the shelves, so be sure you get a chance to pick it up when you do – though Walmart and Target both have good deals on televisions if you miss out on this sale.
Black Friday 2015 at Best Buy is going to make for some good shopping. However, we do recommend that you get in line before the store opens so you are able to pick up these great deals before they are sold out. Check with your local Best Buy to see what hours they are open, how many items they have in each category and how you can make sure that you are getting everything you want when you do your own Black Friday shopping. And do not forget that the later you arrive, the less likely you are to snag any of these amazing deals.
Photo by Getty Images