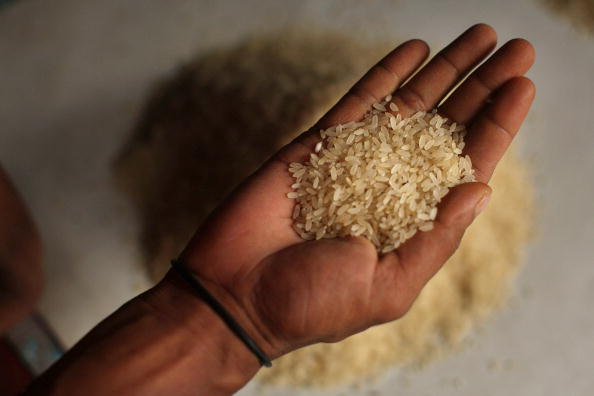 Cooking rice on the stove is fine, but cooking it in a rice cooker is even better. It's not a difficult dish to make, but it is one that many people make often. A rice cooker is only going to make the process simpler and more enjoyable for everyone in your household, and the cleanup is going to be a lot faster. Read on to find out which rice cookers are the best on the market.
Black & Decker 3-Cup Cooker
This rice cooker is popular for three reasons. The first reason is that it's Black & Decker, which is a trustworthy and reliable brand. The second reason is that it's inexpensive. It only costs $14.99, which is a cheap investment. The final reason is that it's small and doesn't take up much space. It's perfect for a small family of just one or two.
Aroma ARC-150SB 10-Cup Cooker
This is the best rice cooker for a large family or a big gathering. It cooks as many as 10 cups at a time, which makes it simple to cook for large parties. It's only $36, which is a bargain for a machine this large. If you have a big kitchen with a lot of counter space, you won't even need to store this machine.
Oster CKSTRCMS65 3-Cup Cooker
This is another great rice cooker. The price is only $19.99, so it's affordable. The cook time in this one is slightly faster than it is in other rice cookers, and it's a nice little cooker that doesn't take up too much space in your kitchen whether it's on the counter or stored away.
Instant Pot IP-LUX60 6-in-1
This is a significantly more expensive rice cooker, but that's because it does other jobs, as well. This rice cooker costs just over $125. It's also used as a pressure cooker, a slow cooker, steamer, warmer and sautee and browning machine.  It's a great investment if you want one machine that really does it all for you.
Zojirushi NS-LAC05XA Micom 3-Cup Rice Cooker
This stainless steel machine is sleek and elegant, so it looks good sitting on your kitchen counter. It costs $121 and it's used for warming, quick cooking and it even has a touch screen menu that allows you to choose what it is you are cooking.
(Photo by Spencer Platt/Getty Images)