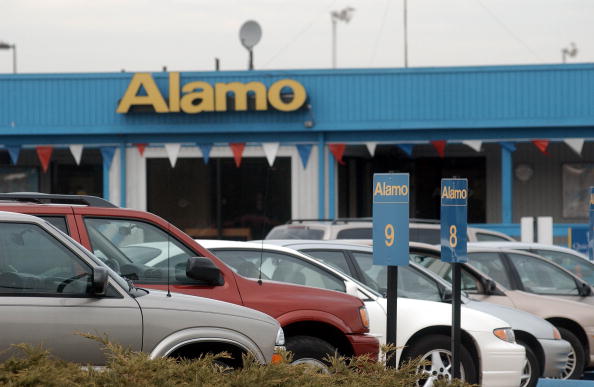 Alamo is one of the most famous car rental agencies in the country. They're found at most large airports as well as free-standing locations. The company is well-known for its impressive fleet of rental vehicles that range from luxury rentals to economy cars, SUVs, vans and pick-ups. You can even get a cool convertible when the time is right. The rental cars here are competitively priced with those of other car dealerships, but you can get a discount on your next rental with Alamo by using discount codes.
Where do you find Alamo discount codes? That's the question everyone wants the answer to. It's not a difficult task, but it can be daunting considering so many sites on the internet leave up their discontinued and old codes, tricking you into thinking you're getting a discount that won't work at checkout. We have three places you can look for Alamo coupon codes that will work, because they're the most reliable and trustworthy sites for finding codes of this nature.
Groupon
That's right; you can find a discount code for an Alamo rental car by checking out the Groupon Coupon page. Groupon is great about keeping only the most active and relevant codes on their site so that you don't have to worry that your coupon is expired before you even get the chance to use it.
RetailMeNot
Retailmenot is a great website with coupon codes for just about anything you could ever imagine. Being one of the biggest and most comprehensive coupon sites on the internet is big business for this site, which is why they work hard to bring you only the latest coupons, removing old and expired coupons that aren't working before you know it.
Costco
Did you know you can get travel discounts at Costco? Well, you can, and it's very simple. You simply have to visit the Costco travel site to see what's offered, what's available and whether or not there is a code there that might work for you. Once you find it, follow the usage instructions and start saving money.
Photo by Darren McCollester/Getty Images