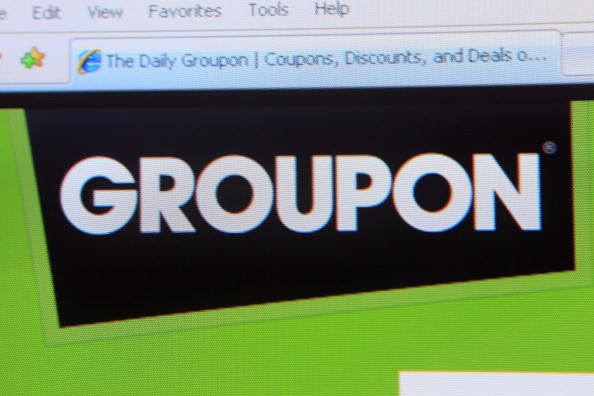 No one is perfect; we all make mistakes. Even professional companies with professional people working for them sometimes make mistakes. Let's consider Groupon for just a moment. This is a cool site if you use it. I've only used it a few times as I've never really enjoyed the 'fine print' associated with the vast number of deals available for purchase, but some people use the deal site for everything. I've found that Groupon is amazing for deals such as 5K entries, but I'm less impressed with their restaurant deals.
For example, I recently ran a color run 5K with my husband and our two oldest kids for a grand total of $15 per person instead of $30 per person regularly priced. That was a great deal. However, I once purchased a Groupon deal for dinner for two at Melting Pot (who does not love cheese and chocolate?) and found that we were limited to what we could select, and none of it was the food we usually love to enjoy when we choose to dine here. So, that dinner for two for half price ended up being 100% more than what we wanted to pay for something we did not even want to consume.
Groupon is good at times, and not so good at other times. However, that's my personal opinion. Right now, though, it seems as if they company had a not-so-stellar time between November 2008 and December 2011, and they are actually suffering substantially because of that right now. The company apparently didn't write down all that they were required by law to write down in the fine print section, and now they owe a lot of people a lot of money. In fact, they owe $8.5 million to the people who use their site to make purchases (but only in the above mentioned time frame).
Class-Action Settlement
Between the dates of November 1, 2008 and December 1, 2011, Groupon did not adhere to the terms and conditions required by federal law in stating expiration dates and other fine print on their offers. What this means is that the company did something very bad – in the most basic layman's terms. Plaintiffs (people who feel they were wronged and want to file a lawsuit) suggest that they were given inappropriate expiration dates and were unable to use their Groupon purchases and/or saw issues using their Groupon purchases. This is apparently a violation of federal law – not something you want to deal with.
What does this mean? In a shortened sentence, "Groupon loses and you win," if you purchased any of their goods and/or services between the dates we mentioned two times already. If you were unable to use your Groupon voucher or you already received a refund on the voucher, you might be able to receive more or at least the purchase price back. The class-action lawsuit states that those who were wronged by this dastardly fine print and expiration date nonsense are eligible to receive up to 130% of the amount of the purchase back.
Does Groupon Owe You Money?
I don't know if Groupon owes you money or not, but I most certainly can tell you how to figure it out on your own. Did you purchase a Groupon voucher between November 1, 2008 and December 1, 2011? If you did, you might be eligible to receive more than you originally thought your Groupon was even worth. Here is the catch; this has to be an unused Groupon certificate. If you have one, you can go ahead and submit a claim for a refund here on the Groupon Voucher Settlement website.
You have until February 26, 2016 to do this, so don't worry about going through your old emails and paperwork right this minute. You have some time. This is when you and the rest of the people involved in this class action suit will find out whether or not the settlement was approved and accepted, which means you will find out whether or not you will get any money back from Groupon for the inconvenience they provided to you.
If you are more comfortable filing your claim through the mail, go for it. You can print the online form and mail it yourself, but that does take a while and it's kind of the slowest version of anything you could possibly ever do. If you do win, you will likely receive your payment in the form of a Groupon voucher, so you can go ahead and start looking around for deals that might already be out there for you. Right now there is a Starbucks voucher for $10 that gives you $15 worth of coffee, but that won't be available by the time you receive your credit, so nevermind.
Photo by Getty Images