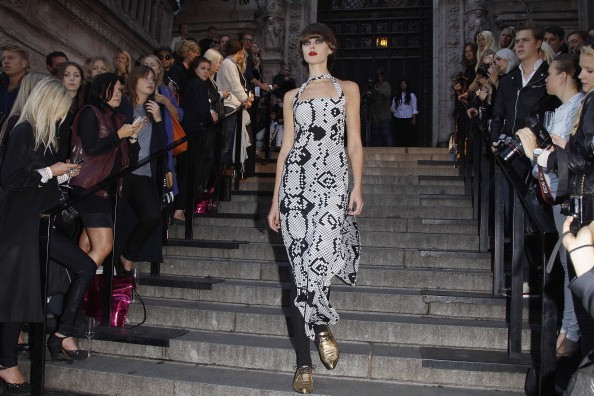 Finding stylish maxi dresses is a cinch. Finding stylish, cheap maxi dresses is a bit more difficult. Because they're so popular, most women have no idea where to find ones that are age-appropriate and inexpensive. The problem is that the maxi dress has changed so much in the past few seasons. Where it was once so simple to find a maxi that had everything you were looking for at a nice price point, stores that sell 'trendy' clothes are now selling maxis that have too much of a trendy flair rather than the stylish, classic maxi dress look we all want.
It might be a bit more difficult than before, but it's not impossible to find a maxi dress for a decent price. You just have to look a little harder these days. Being that it's the holiday season, it's also a little more difficult to find these because people want leggings and boots instead of dresses. Take our advice and do a little digging; you'll find what you want.
Specialty Boutiques
If you are a Facebook account holder, you will know exactly what I'm talking about. There are ads all over the site that show gorgeous maxi dresses at boutiques you might never have shopped. These small, but growing like crazy, boutiques are more popular than ever, and they have maxis for cheap prices. The Blue Door Boutique and the Red Dress Boutique are good examples that have stylish maxis for less than $50.
Old Navy
The good thing about this store is that they have all kinds of trendy things but they don't take the trends "too" far. For example, they're also selling regular maxi dresses in addition to the hi-low maxi and the cutout maxis that were so popular this year. If you love the look, but you don't love the super trendy styles, try the Old Navy website. Spend $50 and get free shipping, too.
Pinterest
You can't buy them from this site, but you can create a search for "Cheap Maxi Dresses" and find thousands of results you can click on for more information. You will typically find the name of the store and the style and designer of the dress so you can search easily for it online.
Photo by Andreas Rentz/Getty Images