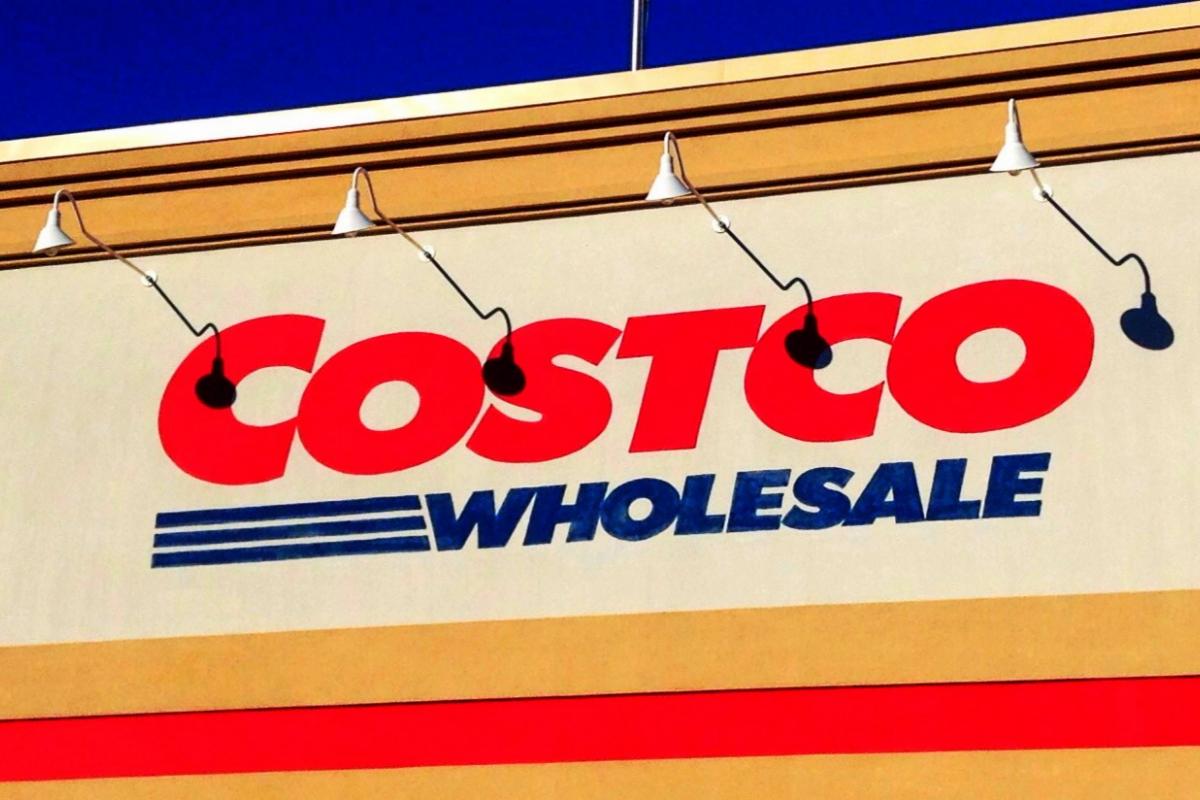 Grocery shopping is a necessary task that most of us probably wish would do itself. When you shop wholesale, it's much easier to get a lot more for a lot less, and who doesn't love saving money? Most larger towns have some version of a discount grocery store, be it Aldi, Price Rite, WinCo, or another store, but only one chain has managed to sweep the nation so thoroughly as Costco. They are known for being a low-price leader in the supermarket industry, and if you're buying in bulk, whether to store or to feed a crowd, there are few better places to spend your hard-earned cash. Even in a store full of amazing deals, there are a few gems hidden in there that might take you by surprise. Buyer beware! You won't want to miss the secret savings hiding on the grocery store shelves on your next shopping trip.
Milk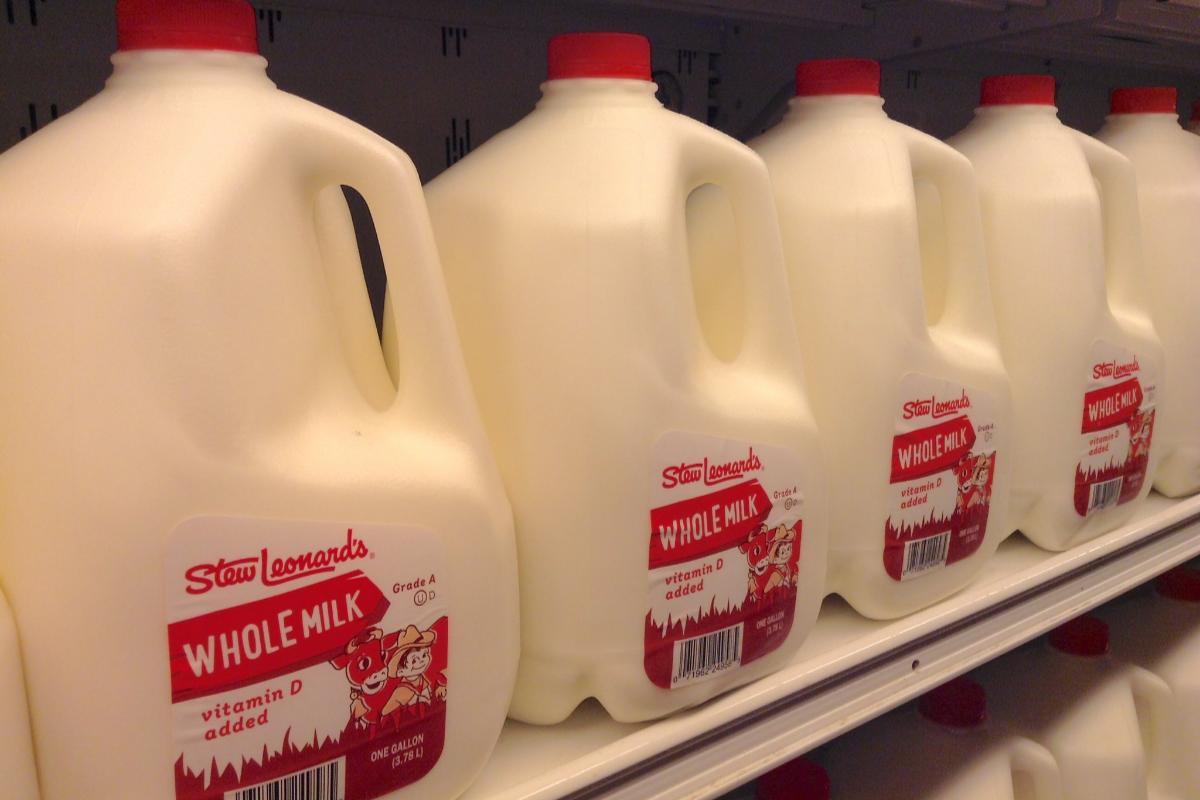 Flickr /Mike Mozart
Pretty much every household keeps milk in their fridge or pantry (depending on the type). Whether you buy cow's milk, almond milk, or rice milk, Costco is easily the best place to get a good deal if you're looking to buy in bulk. While multiple gallons of cow's milk might be hard to use before it goes bad, almond milk has a much longer shelf life.
Butter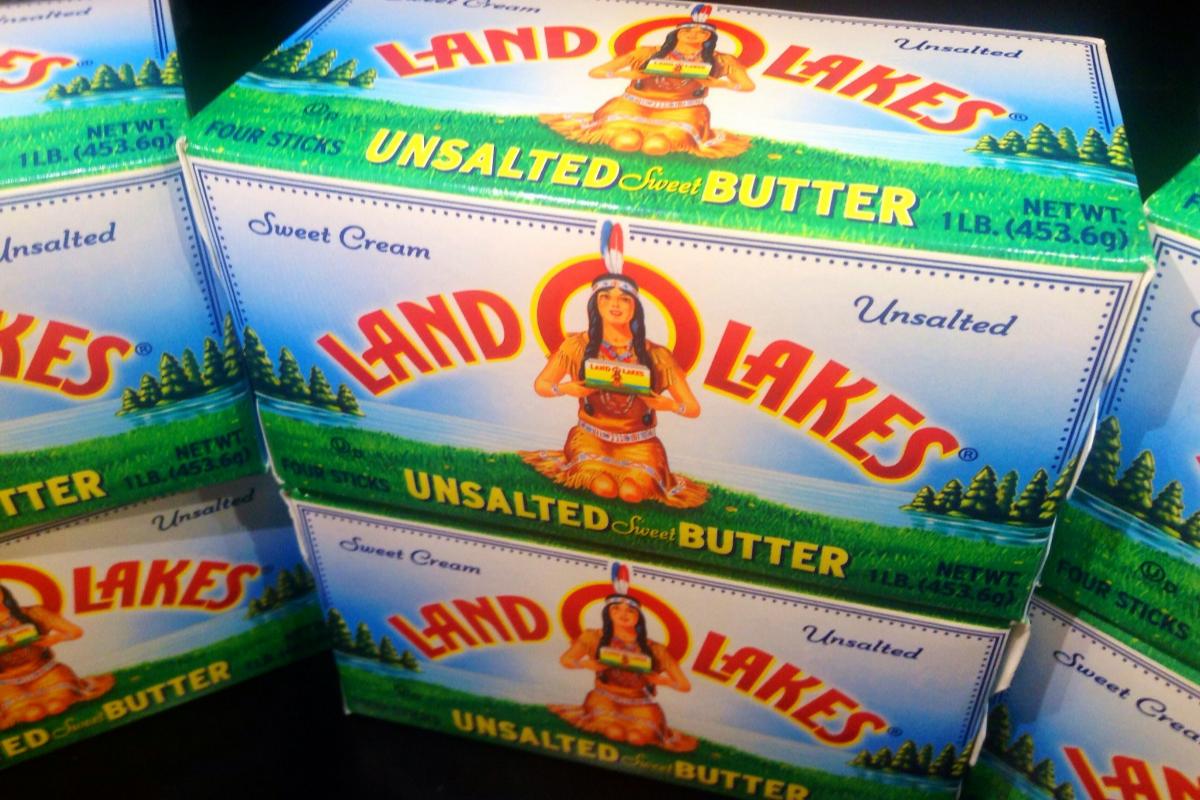 Flickr/Mike Mozart
Butter has a longer shelf life than milk, and if you're someone who does a lot of baking at home, buying in bulk is definitely the way to go if you want to save money. At Costco, you can get four pounds of butter cheaper per pound than at Walmart or other grocery stores. Even if you'll only use that much during the holidays, it's certainly a bargain!
Rotisserie chicken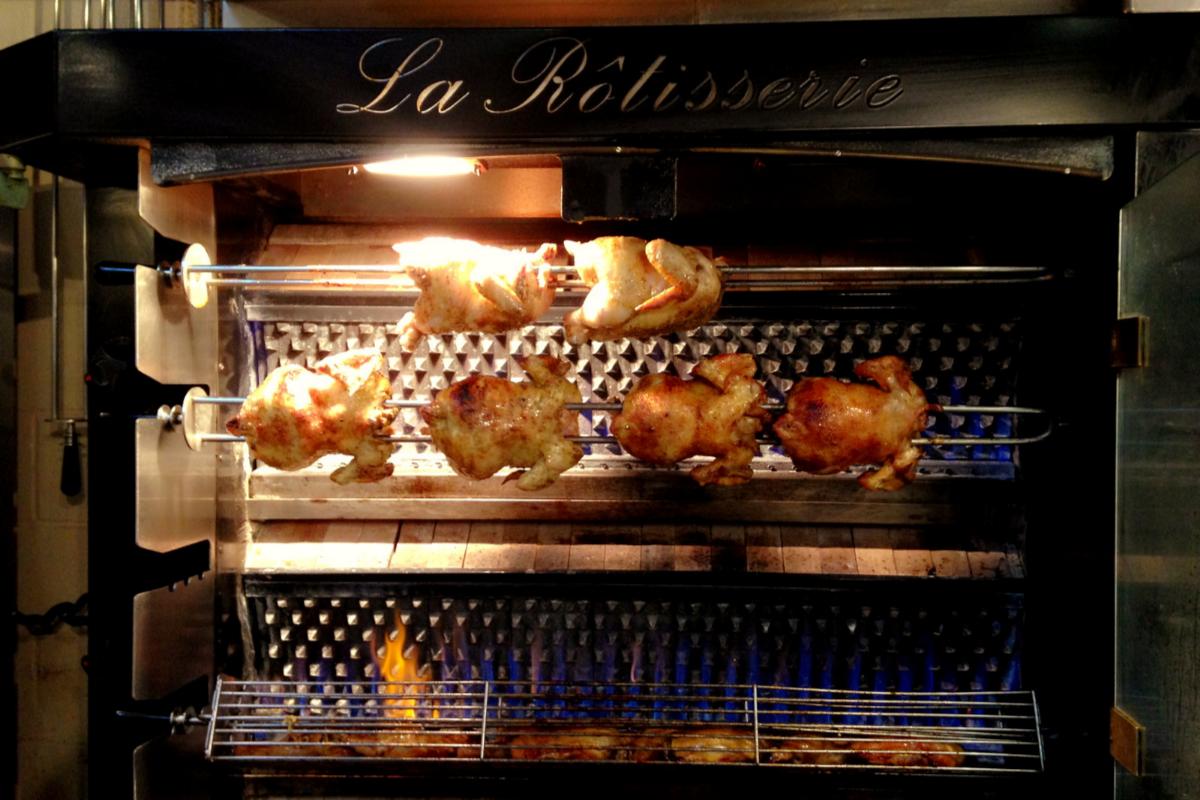 Flickr/NwongPR
The perfect addition to any quick dinner, rotisserie chickens are a hurried mom's best friend. Most grocery stores sell them, but the ones at Costco are around three pounds and come far cheaper than their leading competitors. Grab yourself a Caesar salad kit to go with it and you've got a meal that can easily feed a family of four for under $10.
Bacon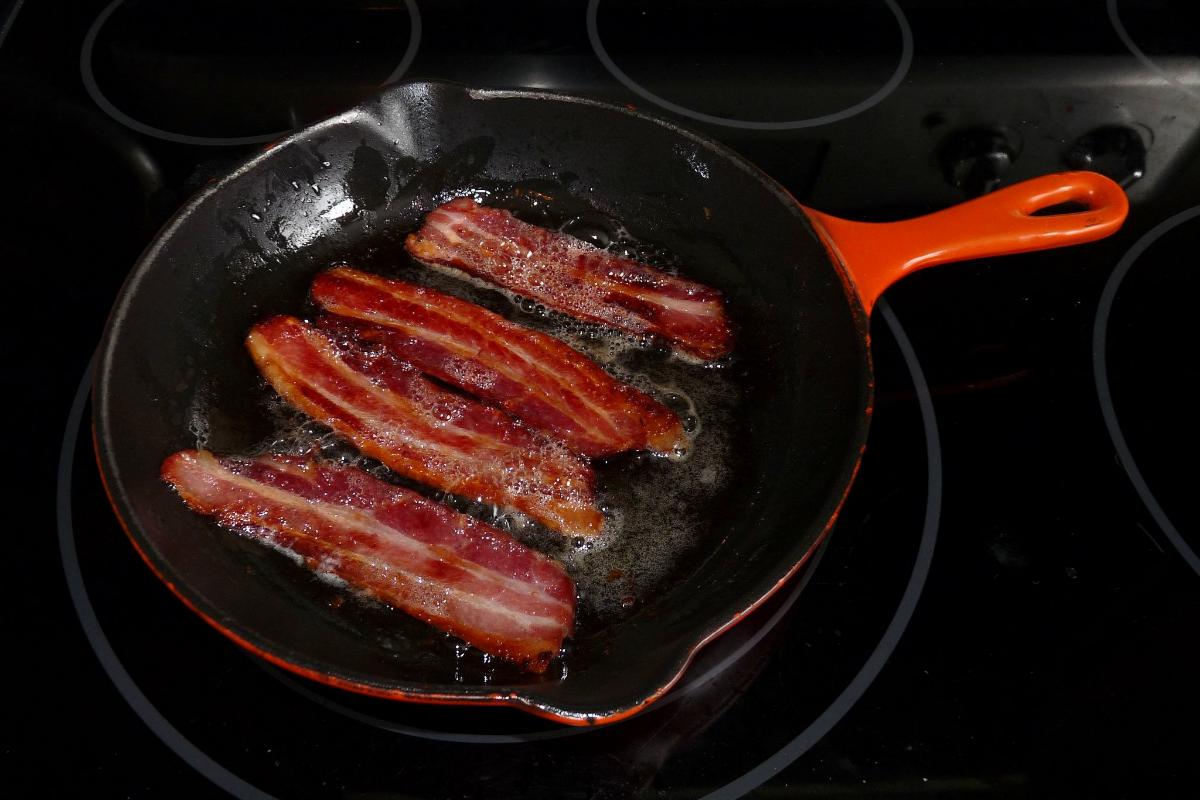 Flickr/John Munt
Kirkland brand is Costco's least expensive store brand. Their brand of bacon is significantly cheaper than the others on the shelf and tastes just as good. Make a bunch in advance and keep it for use in salads and sandwiches or pair with eggs, cheese, and English muffins for a great breakfast. You can even make those breakfast sandwiches in advance and meal prep for a few mornings!
Maple syrup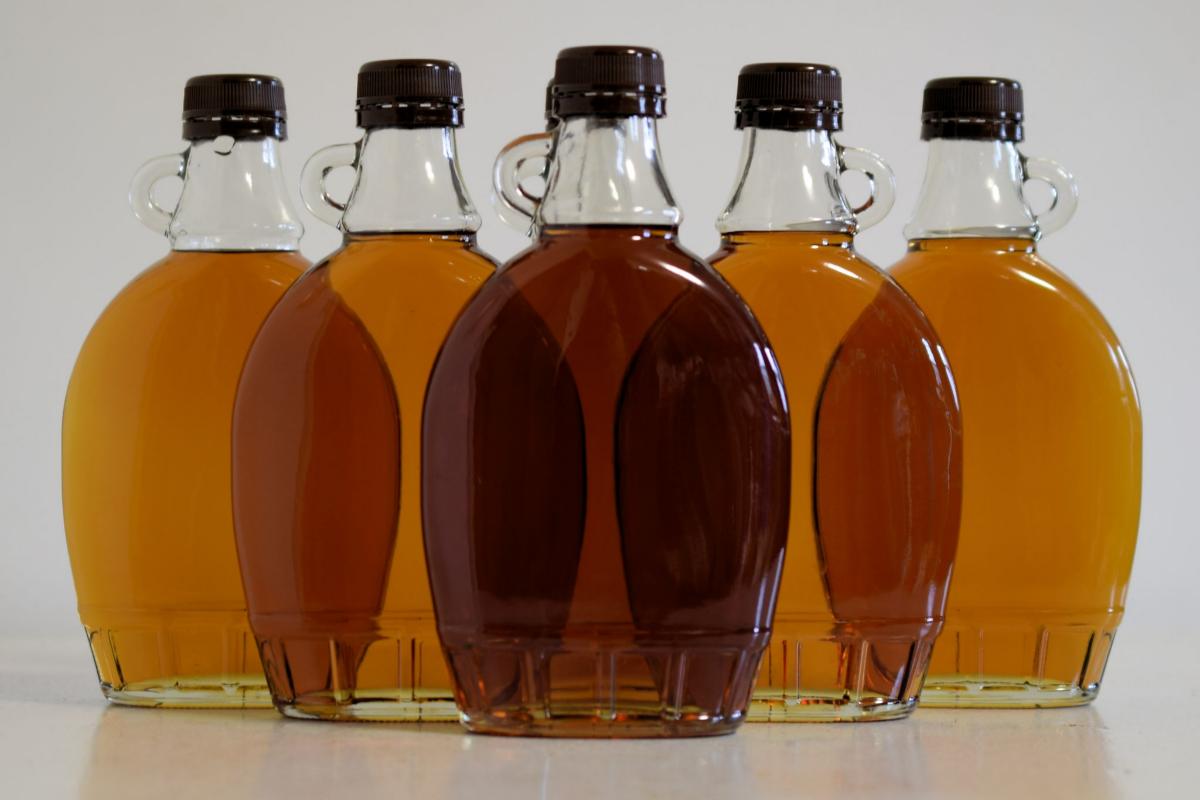 Flickr/John Munt
Real maple syrup is normally incredibly expensive, and buying it by the jug is a good way to nearly double a weekly grocery tab. Kirkland brand maple syrup has you (and your pancakes) covered, ringing up at a fraction of the price of their counterparts. Say goodbye to Mrs. Buttersworth: You can have your cakes and eat them too when the maple syrup costs so little.
Cooking spray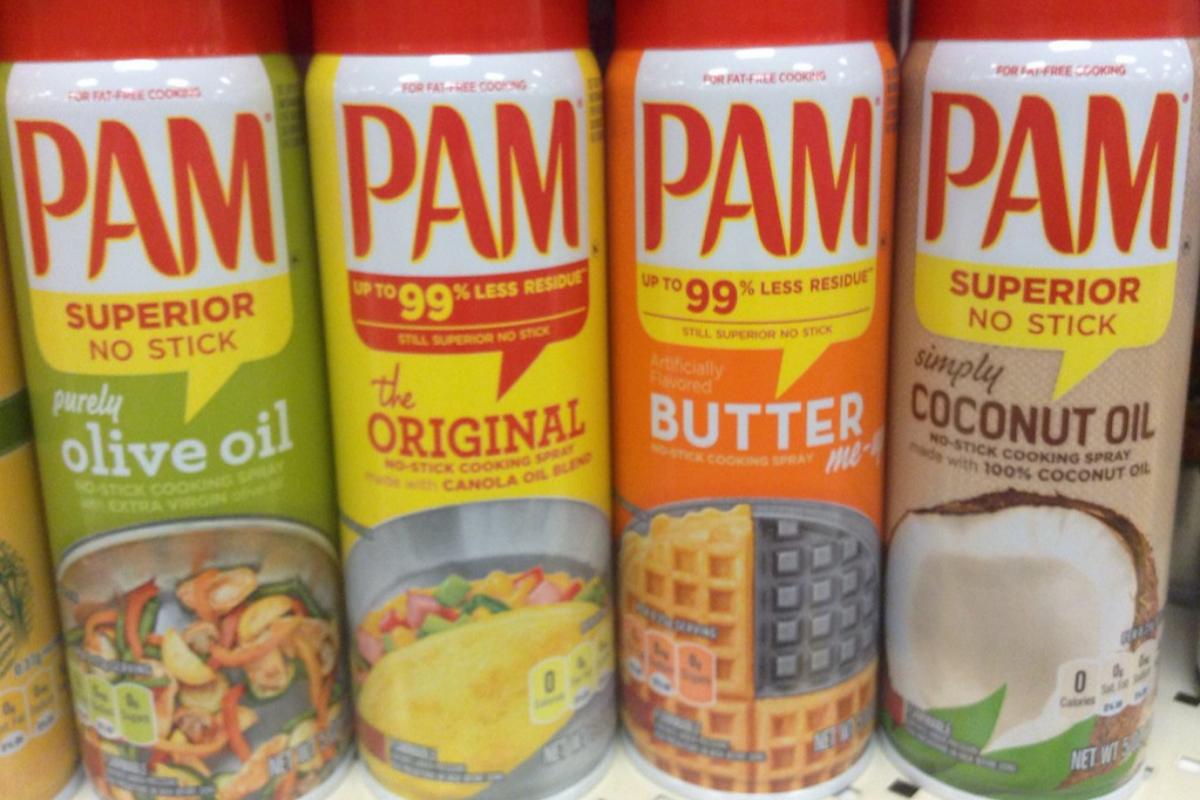 Flickr/Mike Mozart
Whether you're greasing a pan to bake or to cook, pan spray is always good to have on hand. This kitchen commodity isn't known for breaking the bank, but depending on how much you go through over time, getting your packs of spray from Costco could easily save you a few pennies over the course of a year or two.
Spices and extracts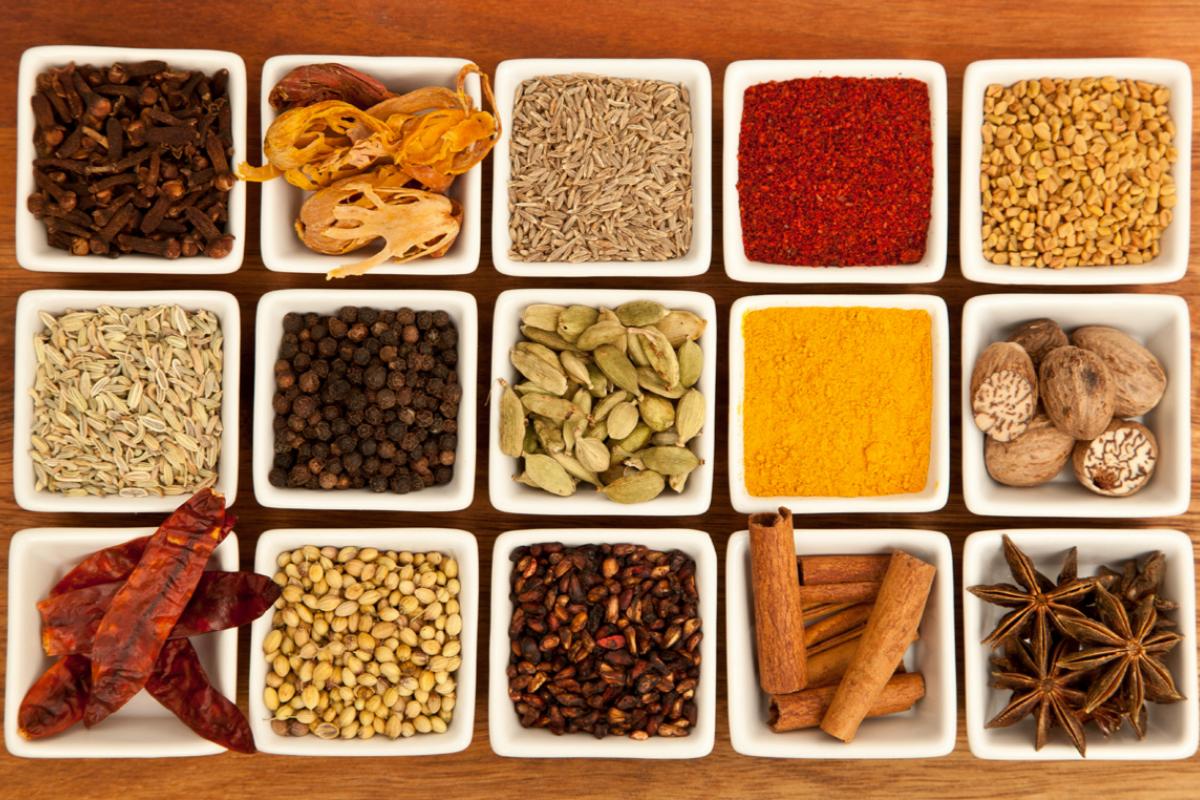 Alex96903/Wikipedia
It's no secret that spices and extracts can add up, especially if you like to cook a variety of cuisines. Costco lets you buy your favorite spices and blends in bulk and makes it easy to purchase enough vanilla extract to get you through the holidays (all of them!). Even if you don't need a pound of black pepper or a quart of vanilla, the standard prices are nothing to shake a stick at.
Baking basics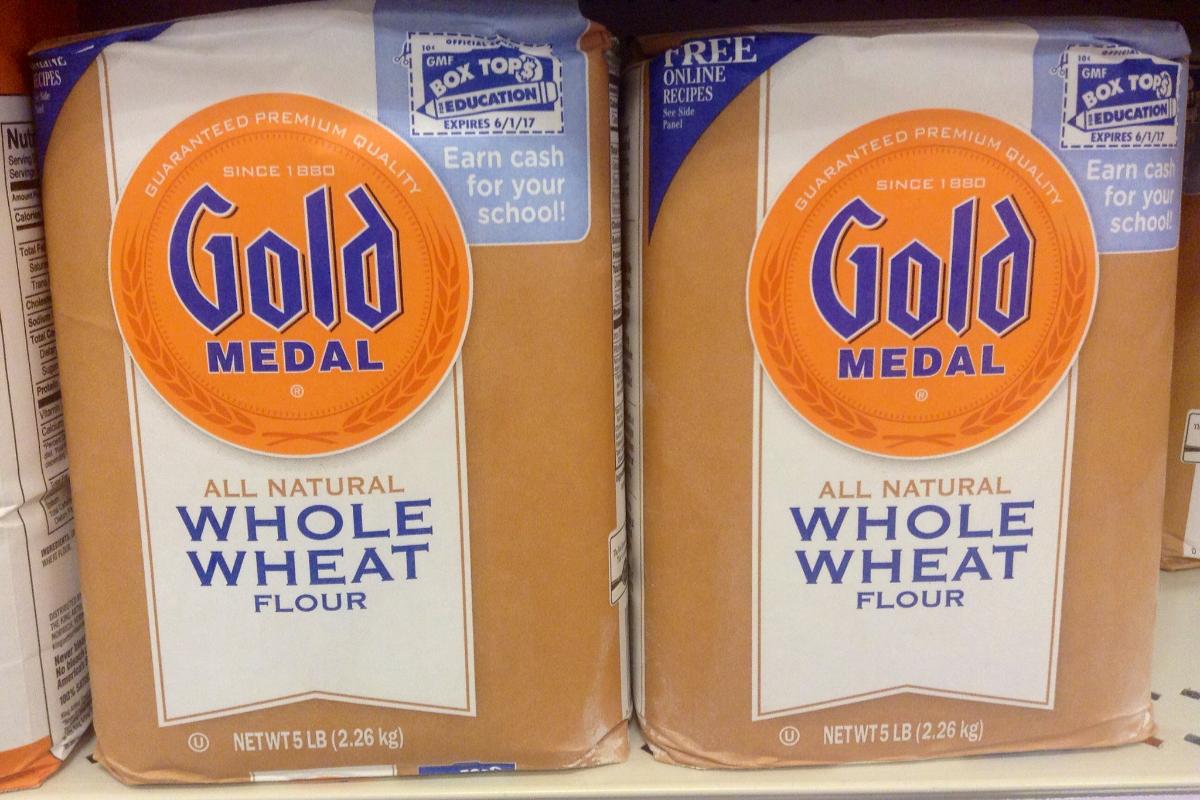 Flickr/Mike Mozart
If you're someone who likes to do plenty of baking at home, Costco is the place to go for your patisserie essentials. Flour, sugar, baking powder, and baking soda are all available super cheap if you buy them in bulk. Even if you don't go through several pounds each week, with proper storage, they can easily get you by for a while.
Frozen fruit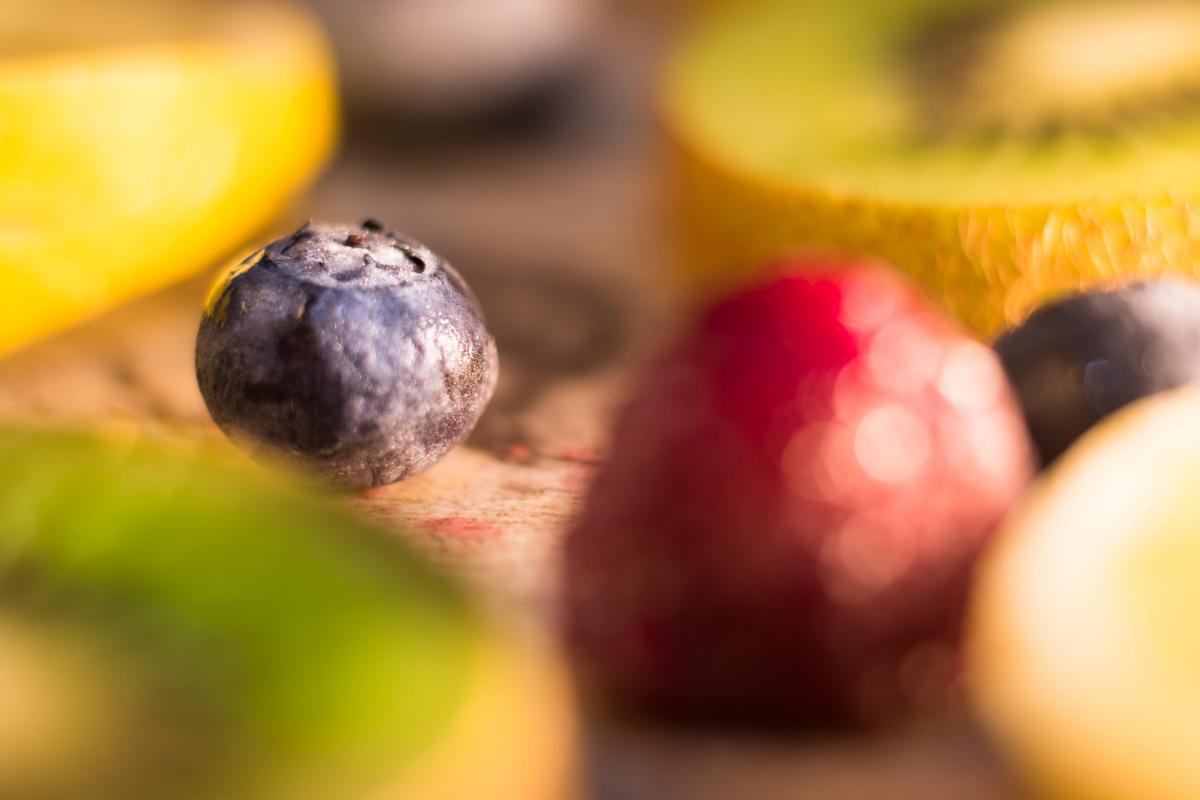 Flickr/Theo Crazzolara
Frozen fruit is great, whether you're making parfaits, smoothies, adding them to your yogurt, or making fruity desserts. Sometimes, their price tags are anything but sweet. Costco has you covered once again. You can purchase frozen fruit to your heart's content without ever worrying about breaking the bank. Give your protein shake some personality, glam up your pancakes, or freshen up your oatmeal, the possibilities are endless.
Eggs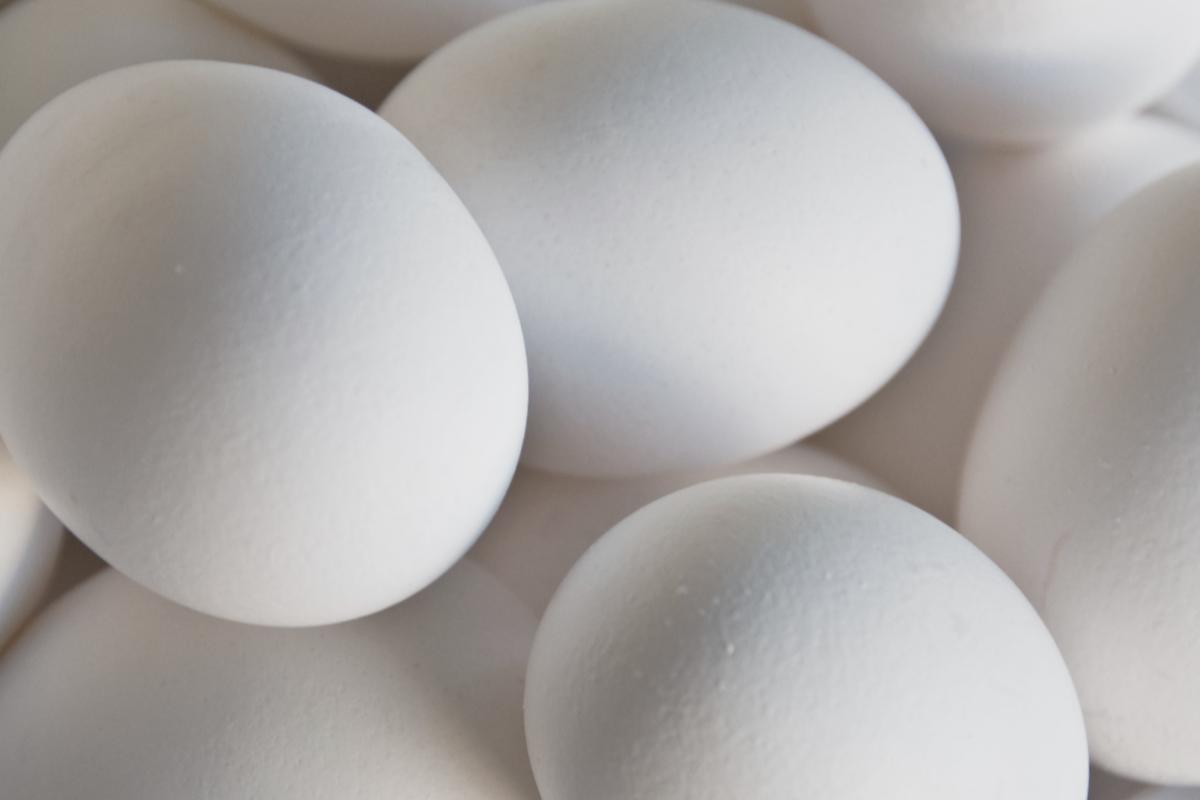 Flickr/Felicia
Maybe you're a breakfast person, maybe you cook for many mouths, or maybe you just like eggs. Whatever the case may be, you can count on Costco to offer you the best deal on a flat of eggs. For anyone with kids or who likes a quick whenever-snack, saving a few bucks and buying a large carton of eggs can really make a difference.
Nutella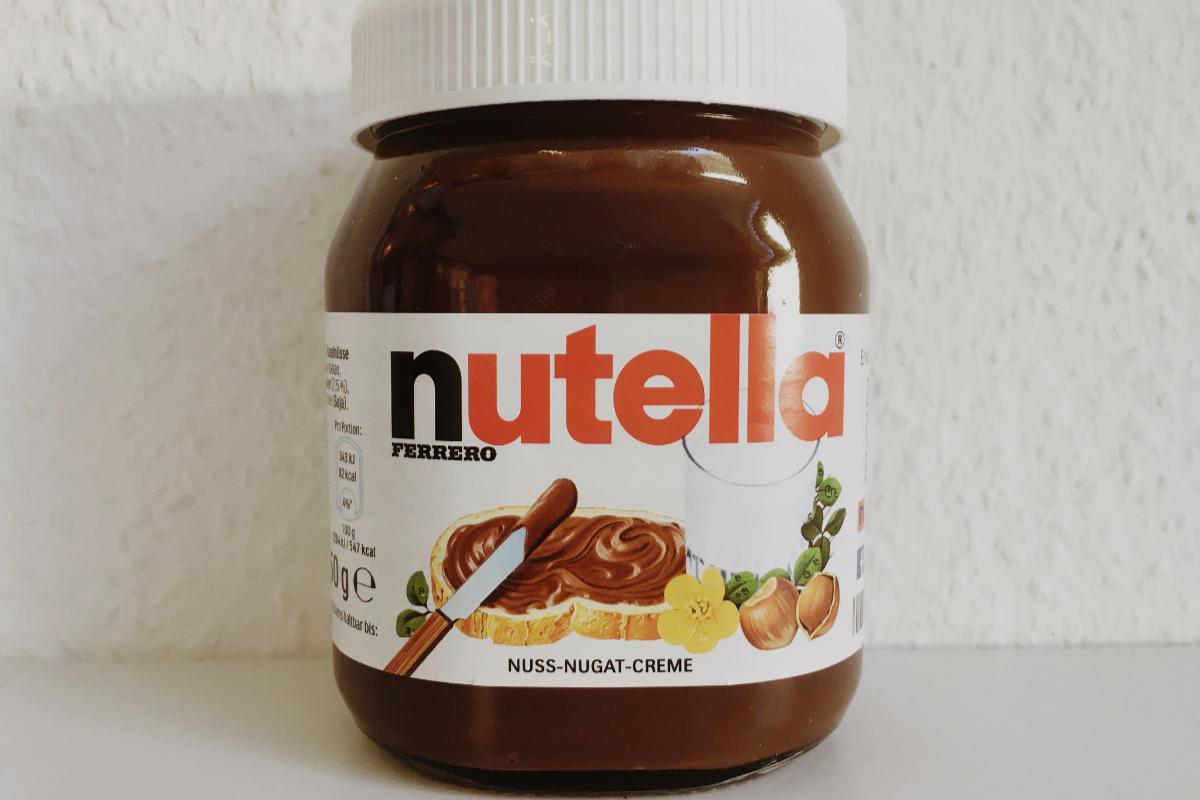 Flickr/Like_the_grand_canyon
Who doesn't love Nutella? Unless you've got a tree nut allergy, this is a deal you won't want to miss out on. Costco sells multipacks of our favorite chocolate hazelnut spread so that the family can have their jar and you can have one all to yourself. If you're the only one in your house who eats it, bonus Nutella for you.
Yeast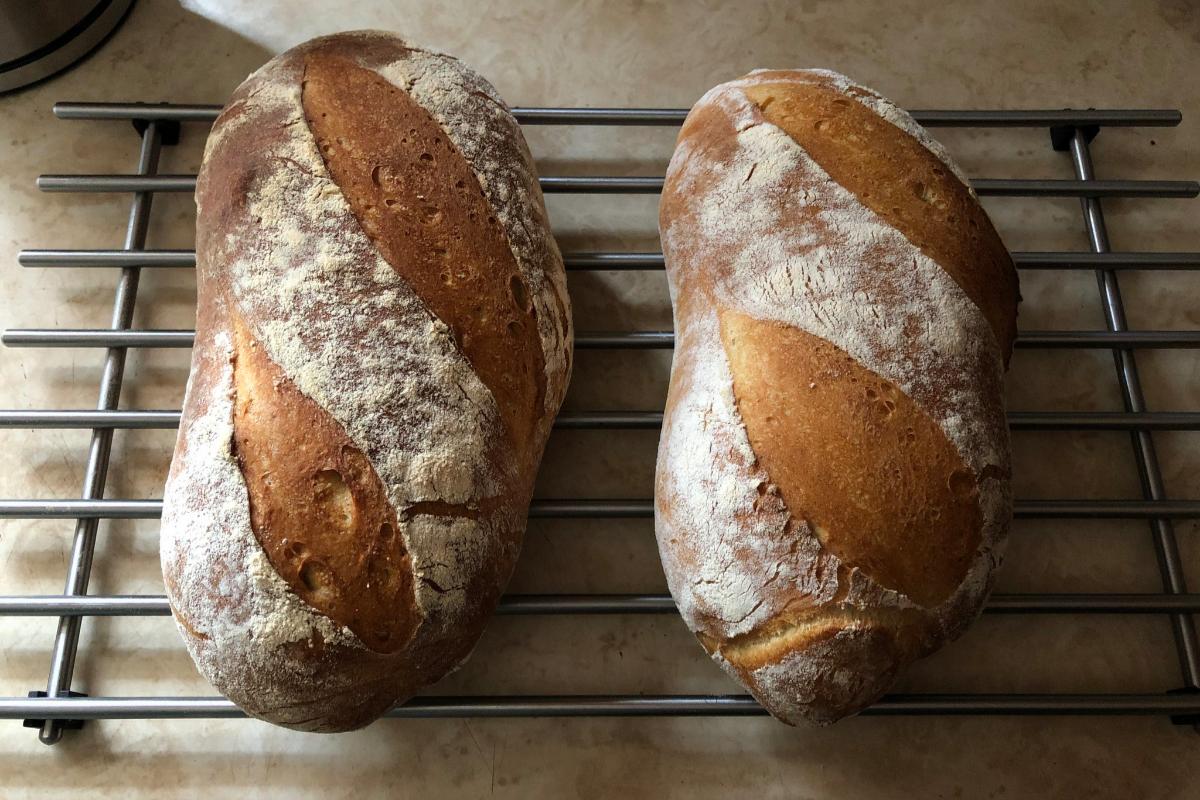 Flickr/Chris Campbell
This may seem like an odd one, but for anyone who likes to make homemade bread or donuts as a breakfast treat, have we got news for you. You can buy a pound of yeast for less than just about anywhere else, short of a bakery supplier. What do you do with a pound of yeast? Make fruit breads, pizzas, or any other kind of raised dough!
Olive oil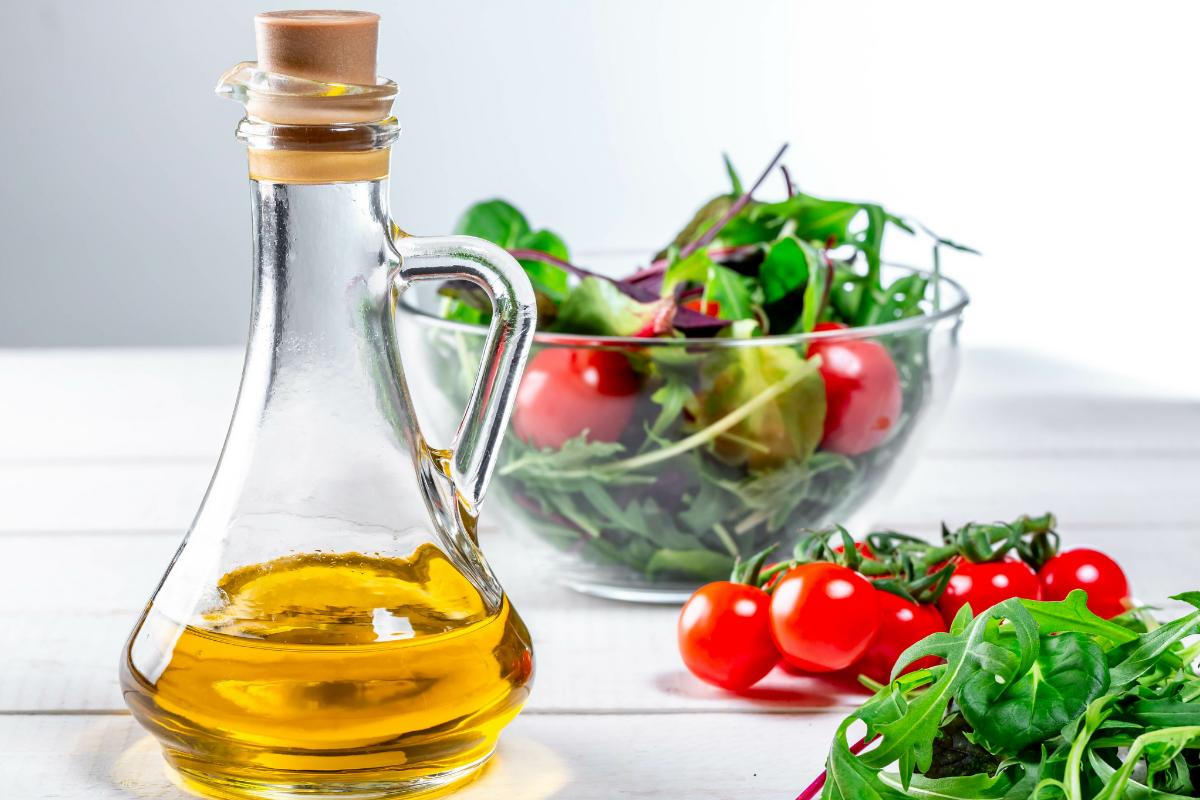 Flickr/Marco Verch Professional Photography
Olive oil has been a must-have item in every home we've ever known. Use it in homemade hummuses, sauces, or to grease any pan before cooking. If you make a lot of at-home meals, you might be glad to know that Costco offers a three-quart bottle that will easily get you through the year with no regrets and only slightly less space in your pantry.
Organic goods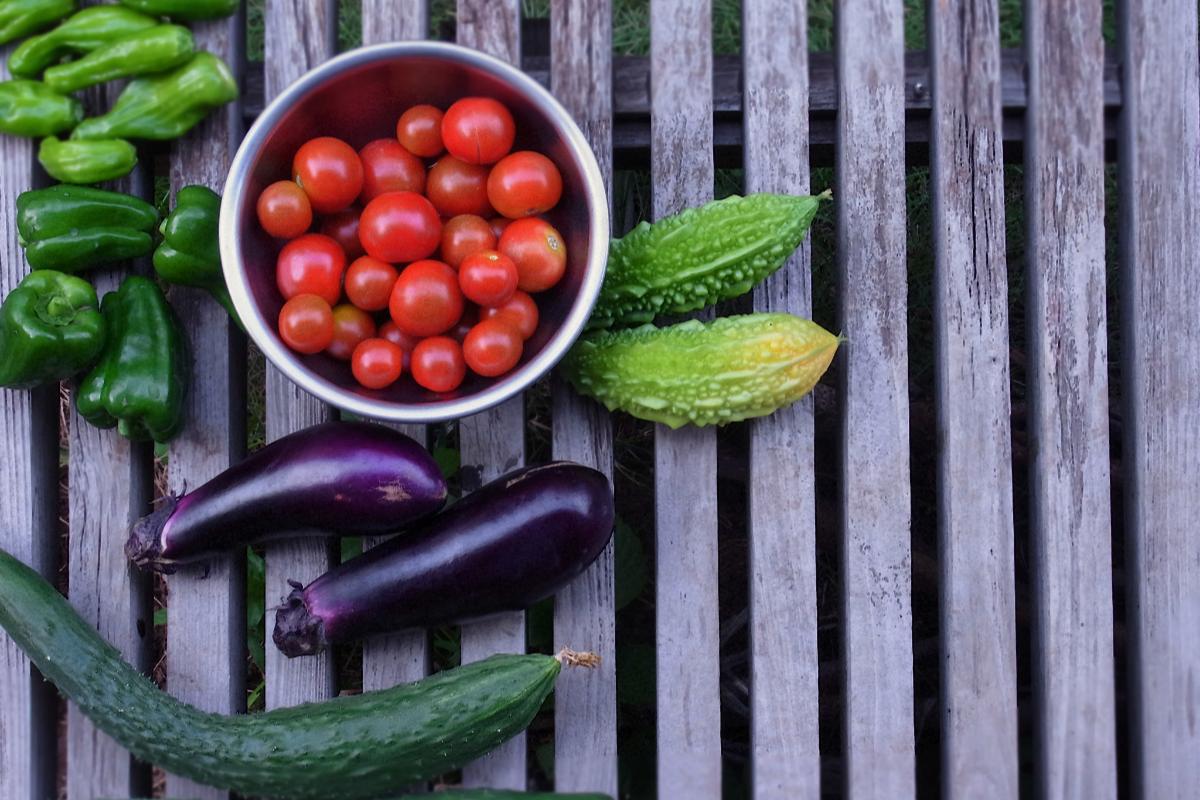 Flickr/Spinster Cardigan
If you're on an organic kick, it can be tough to fit everything you want into a balanced budget. Never fear, you can get everything from produce to dairy and even treats like various nut butters at Costco for far less than Walmart and other large grocers. You won't have to worry about breaking the bank and you'll have a little extra to splurge before you know it.
Cheese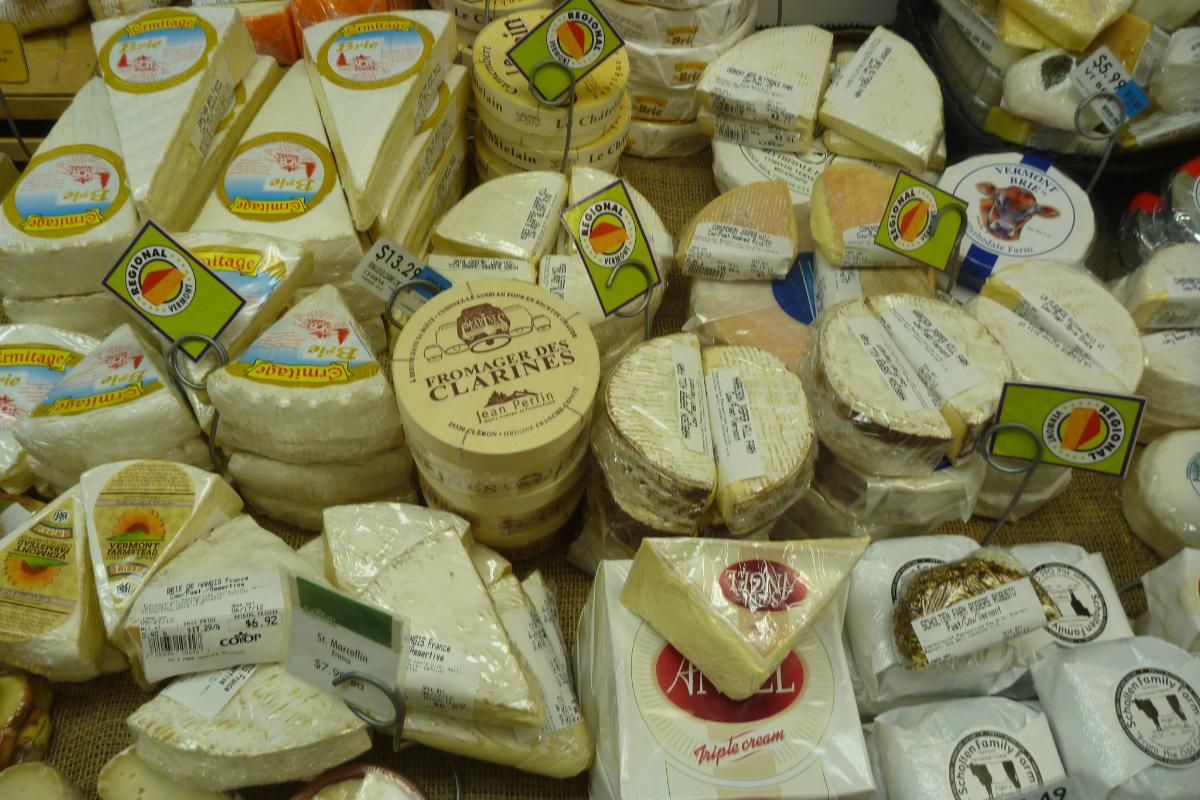 Flickr/Rebecca Siegel
You don't have to be assembling a charcuterie platter to enjoy Costco's fantastic cheese prices. Grate it to make some homemade mac, slice it for burgers and sandwiches, or heat it up to make some fantastic Welsh rarebit, beer cheese, fondue, or other melty delights. Whatever the occasion, Costco is definitely the place to go to get your cheesy fix.
Cereal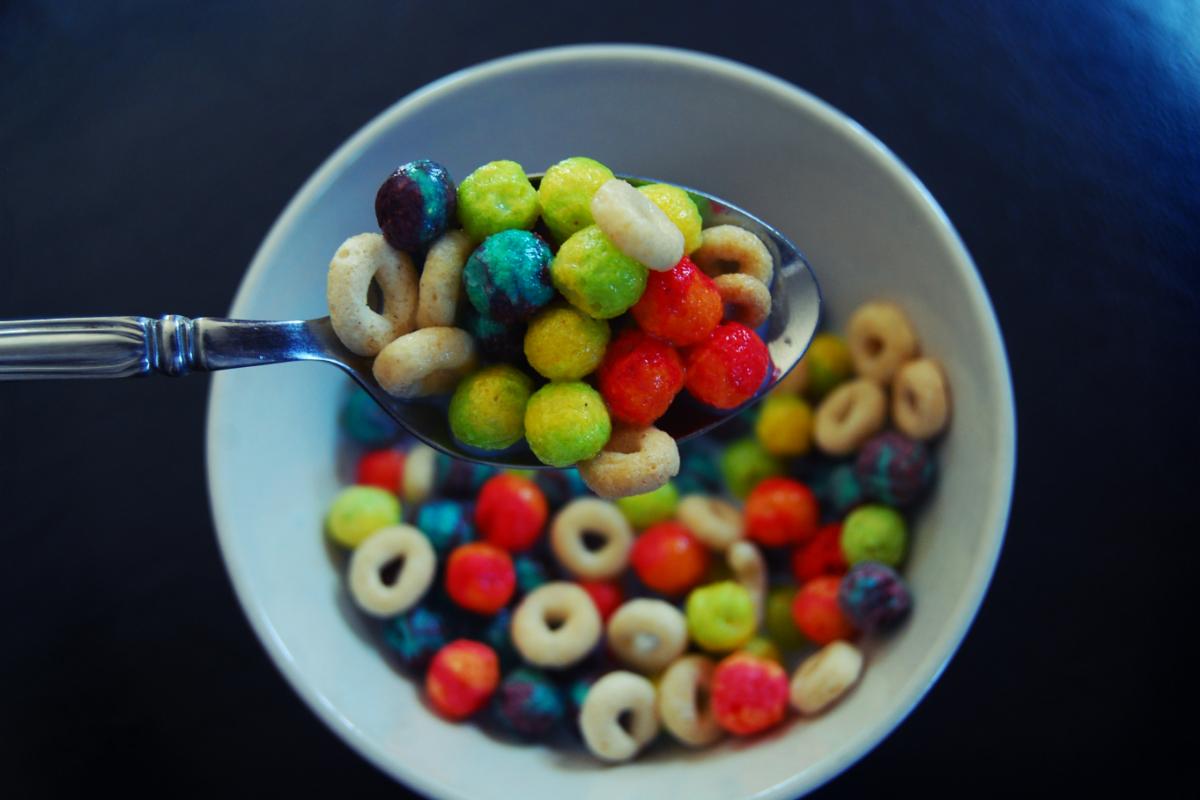 Flickr/Christy Gamboa
Cereal is one of those grocery items that always seem to disappear just a couple days after you buy more. If you or your family have a favorite, why not buy it by the bag? It's cheaper, takes longer to finish off, and leaves plenty of extra for snacking outside of breakfast hours. Whether you want fun cereals or healthier options, there's plenty to choose from.
Peanut butter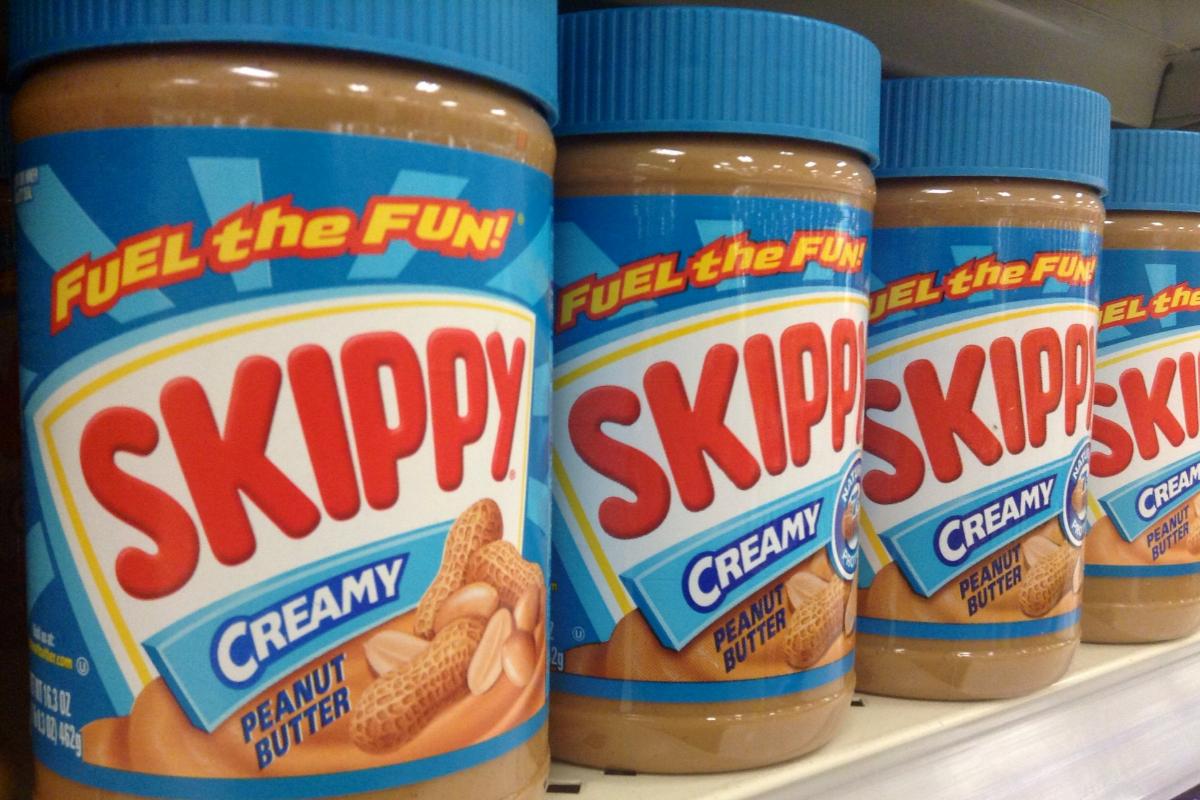 Flickr/Mike Mozart
Dogs, little kids, and even peckish adults have the tendency to go through peanut butter faster than you can imagine. Instead of wasting time, money, and plastic, why not do yourself a favor and just buy it by the large jar? You can even go a little wild and get the all-natural variety for a fraction of the price that Walmart offers.
Clothes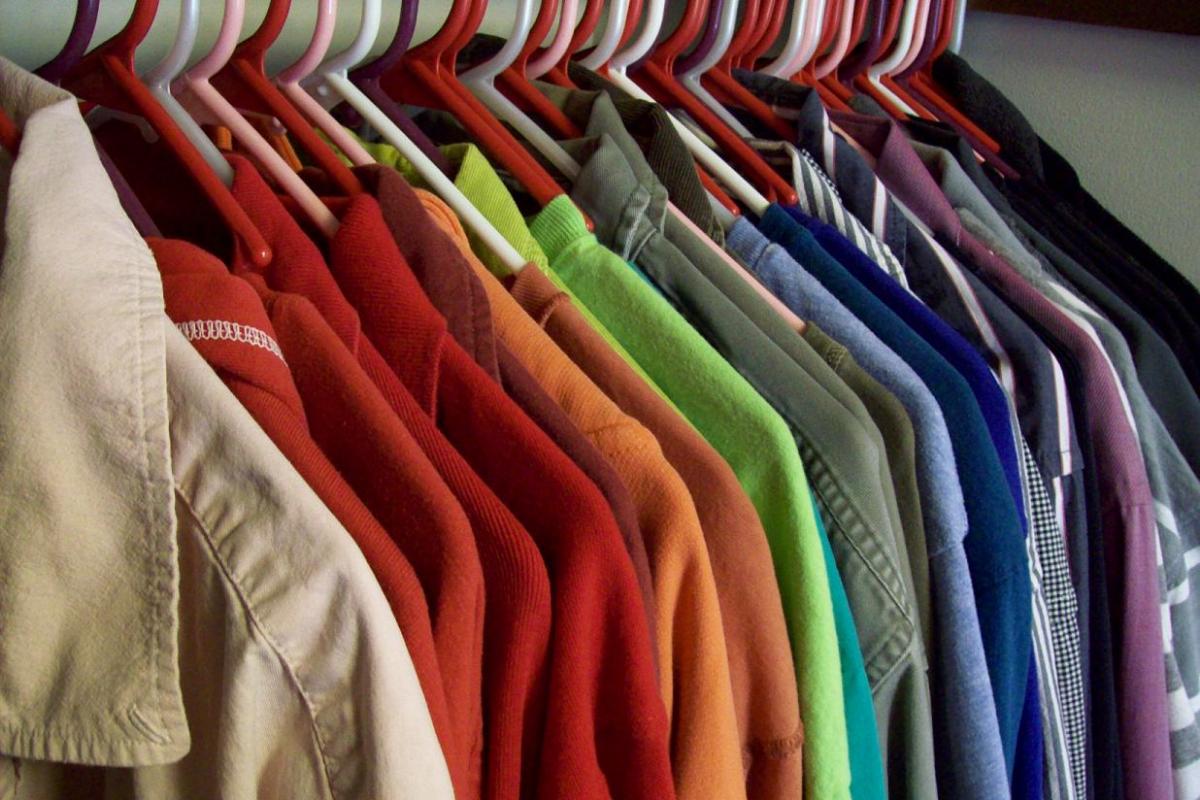 Flickr/Charles Rodstrom
Costco isn't just for food and home goods. You can pick up some clothing basics without having to worry about department store prices. Work clothes, athletic wear, lounge and leisure attire, and even underwear are all just a few pushes of the cart away from your last grocery list item. It's a convenient and cost-effective way to get the basics without having to make an extra stop.
Floral arrangements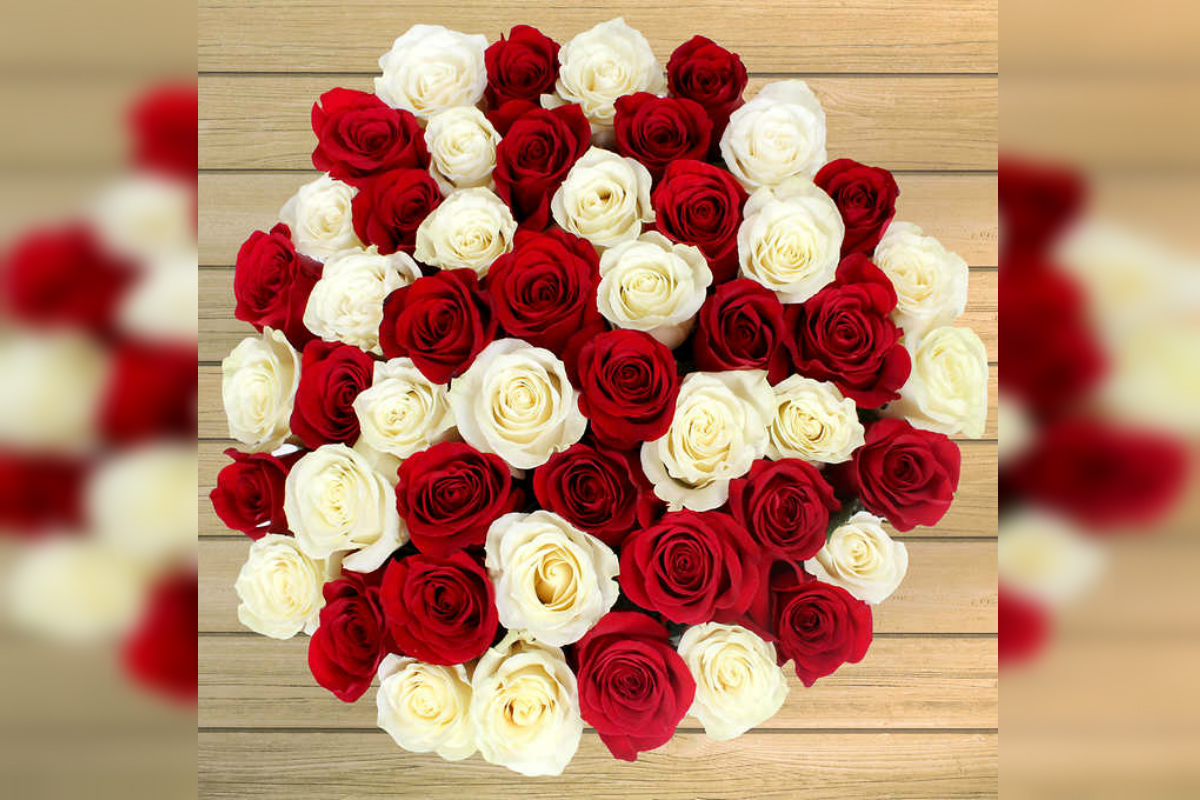 Photo via Costco
Everyone loves cut flowers (even guys), but most of us don't want to deal with the price tags that tend to come with professional floral arrangements. Costco makes the process more affordable, whether you're sprucing up your dining room table or planning out flower arrangements for your wedding. Their wedding arrangements aren't cheap-looking, either. All tied up in lovely ribbons, nobody will know where they came from!
Meds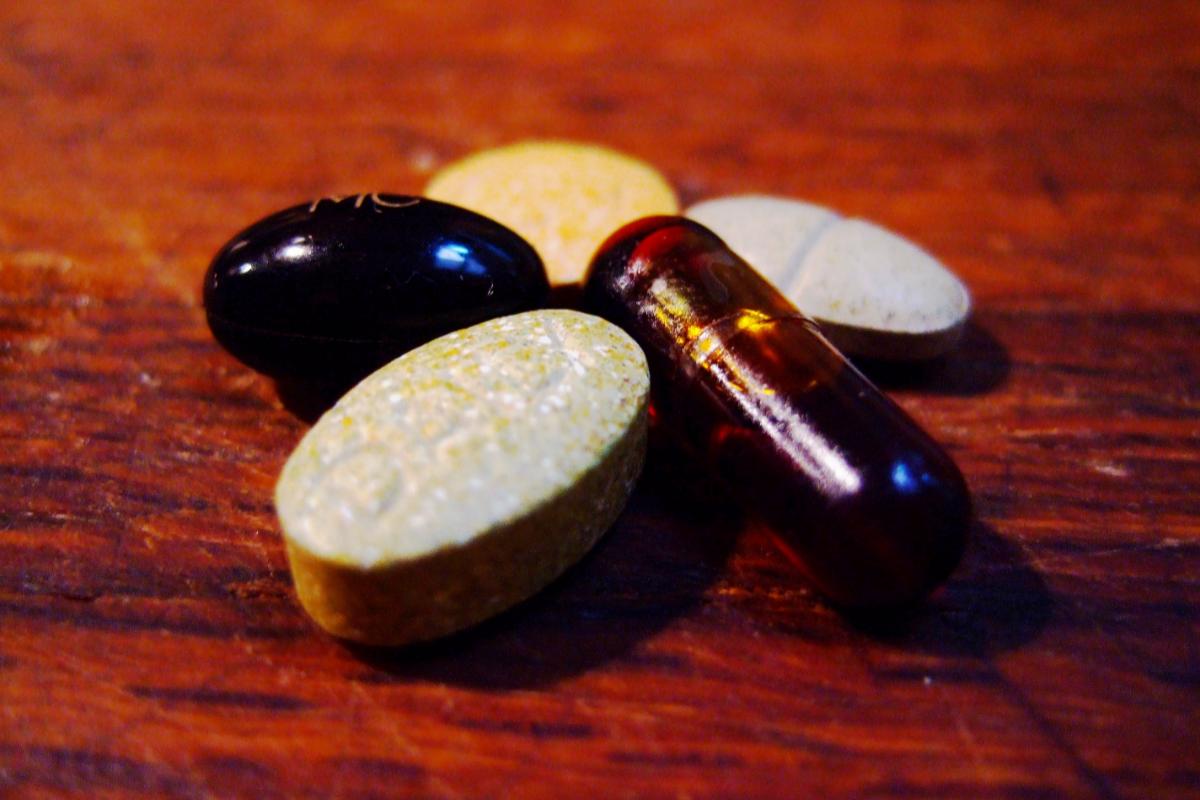 Flickr/ypsygen
Most of us keep a well-stocked medicine cabinet at home with the basics: Tylenol, Aleve, and maybe some Aspirin. Buying those meds in big bottles is a great way to save money, but what's even better is that Costco offers competitive prices on prescription medicine as well. The savings don't stop there! You can also get prescription glasses and your annual flu shot all at the same place. Talk about convenience!
Developing photos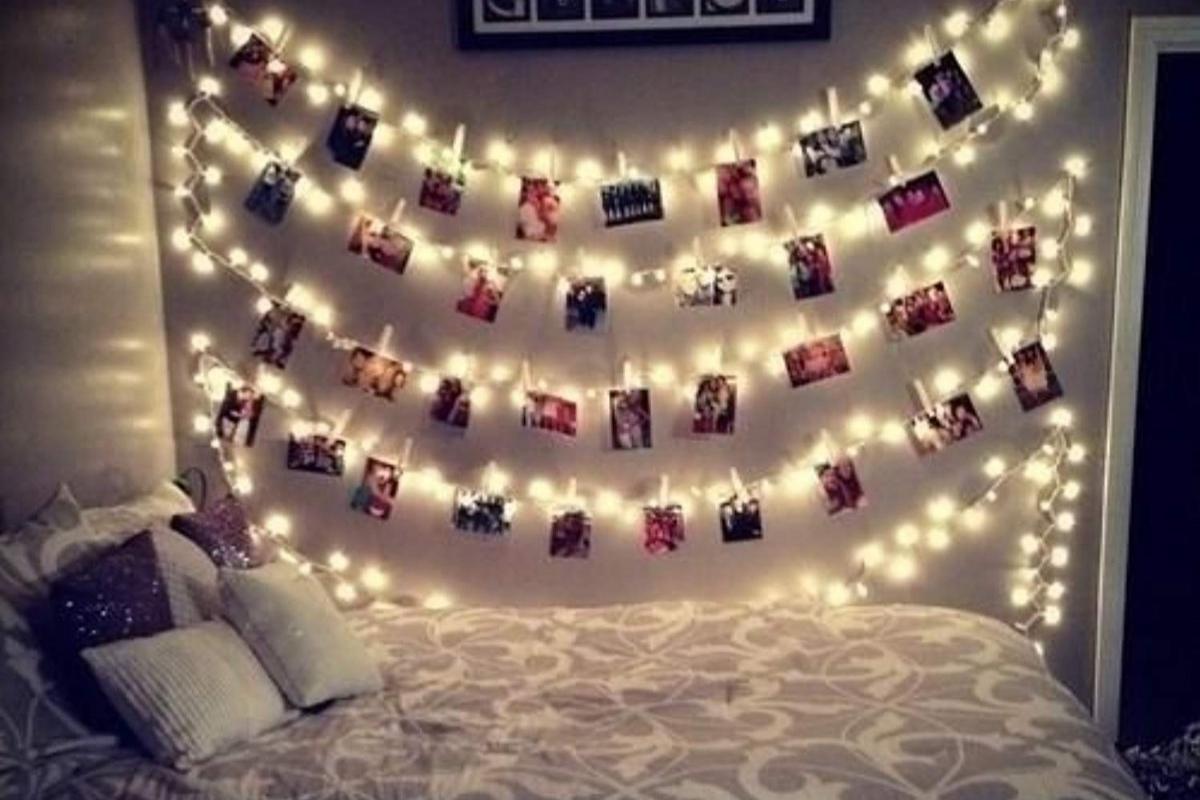 Ebay/bedtime20
Most people rely on digital sharing for their photos these days, but sometimes it's nice to have a physical copy of something to hang on a wall, display on a desk, or otherwise show off in your home. Some grocery stores still offer same-day photo development, but if you shop at Costco, you can drop off your files, get your shopping done, and pick them up on the way out.
Sheet cakes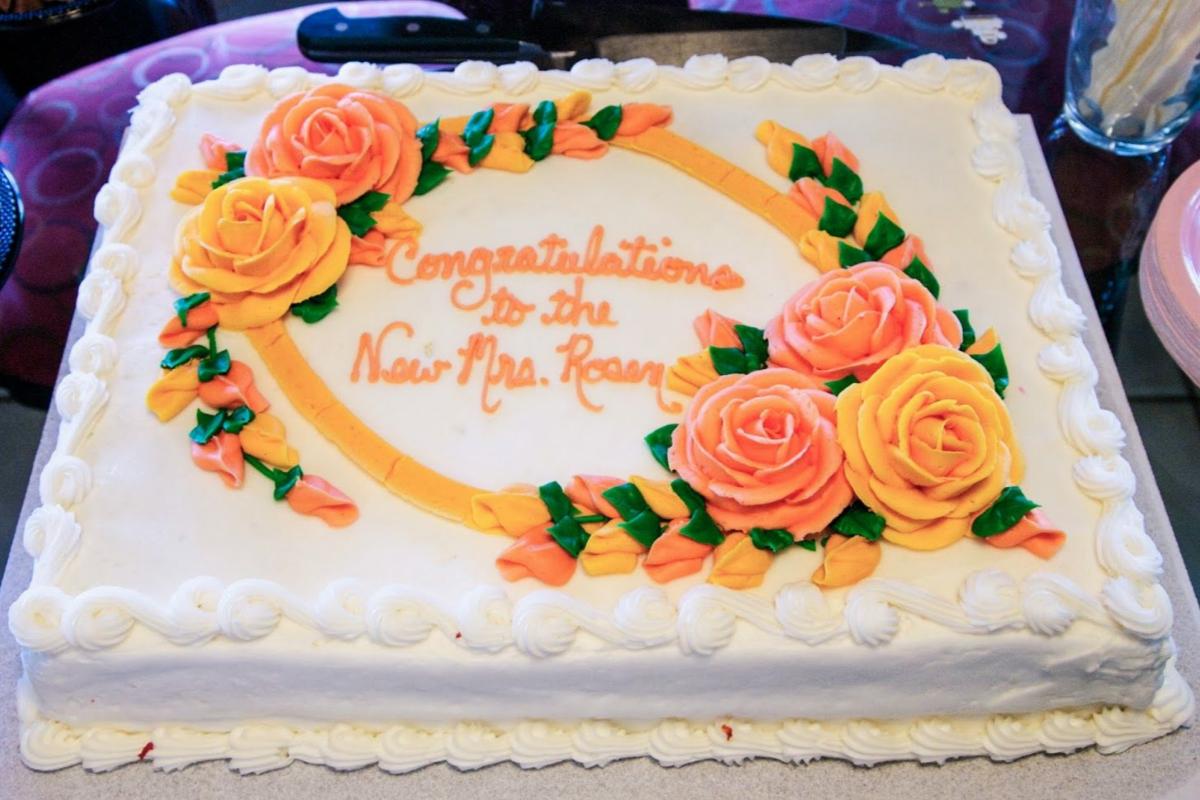 Pinterest/Tiffini
Sheet cakes are great for any big celebration. They're low-effort, feed many, and tend to be general crowd-pleasers. Depending on where you go, buying one can gouge a pretty big hole in your wallet. Out of all the convenient places to stop and pick up a cake, Costco offers the best price per slice of any major supermarket, so you can celebrate before the party even starts.
Booze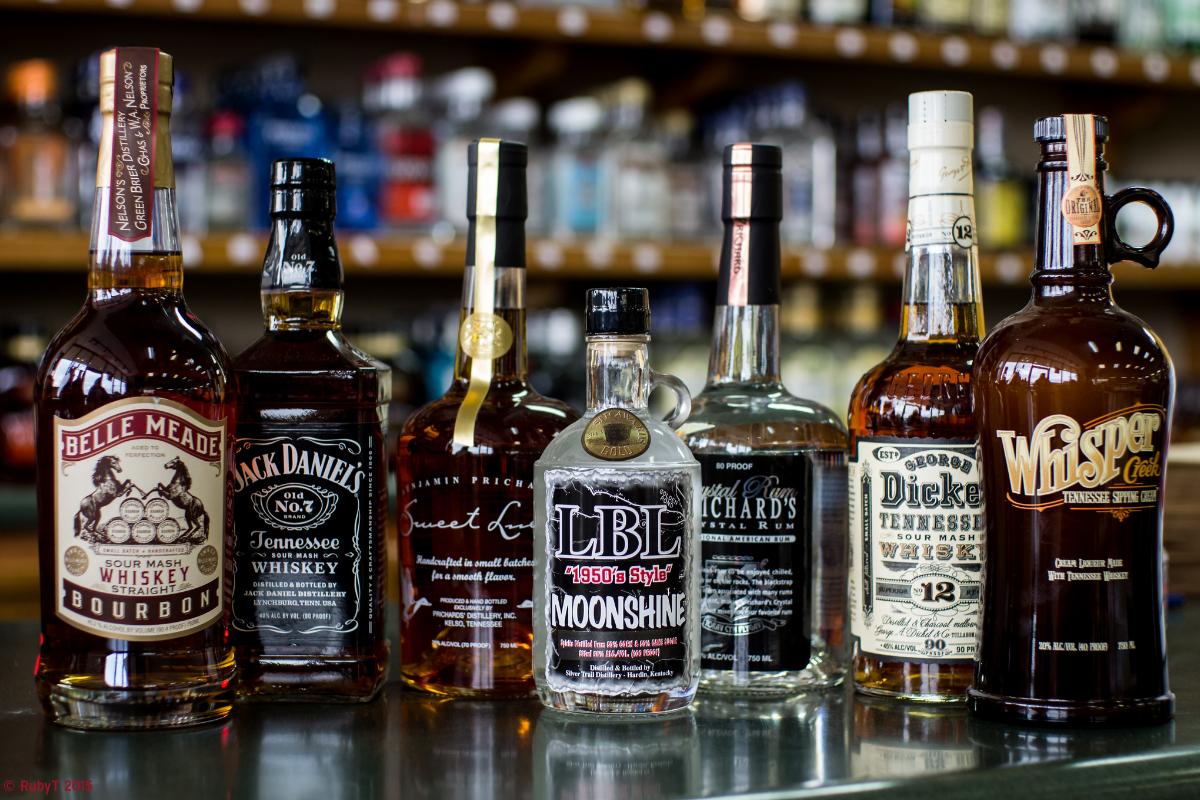 Flickr/Ruby T
The real reason to celebrate comes from Costco's unbeatable alcohol prices. Depending on the state you live in, you might be able to host the best toast at the party and set up a full bar with the discount liquor available at certain regional stores. If nothing else, you can stock up on your mixers in bulk, and even if you don't drink alcoholic beverages, those can be fun to use for slushies in the summer.
Movie passes
Flickr/Thomas Dwyer
We bet you didn't know you could buy movie passes at Costco! Just like gift certificates, you can purchase a handful of different non-grocery items, including a movie pass that gets you three tickets every month to any showings of your choice. It costs just $10 per month, and it's a total steal for movie-lovers, making it an easy number two on our list.
Car rentals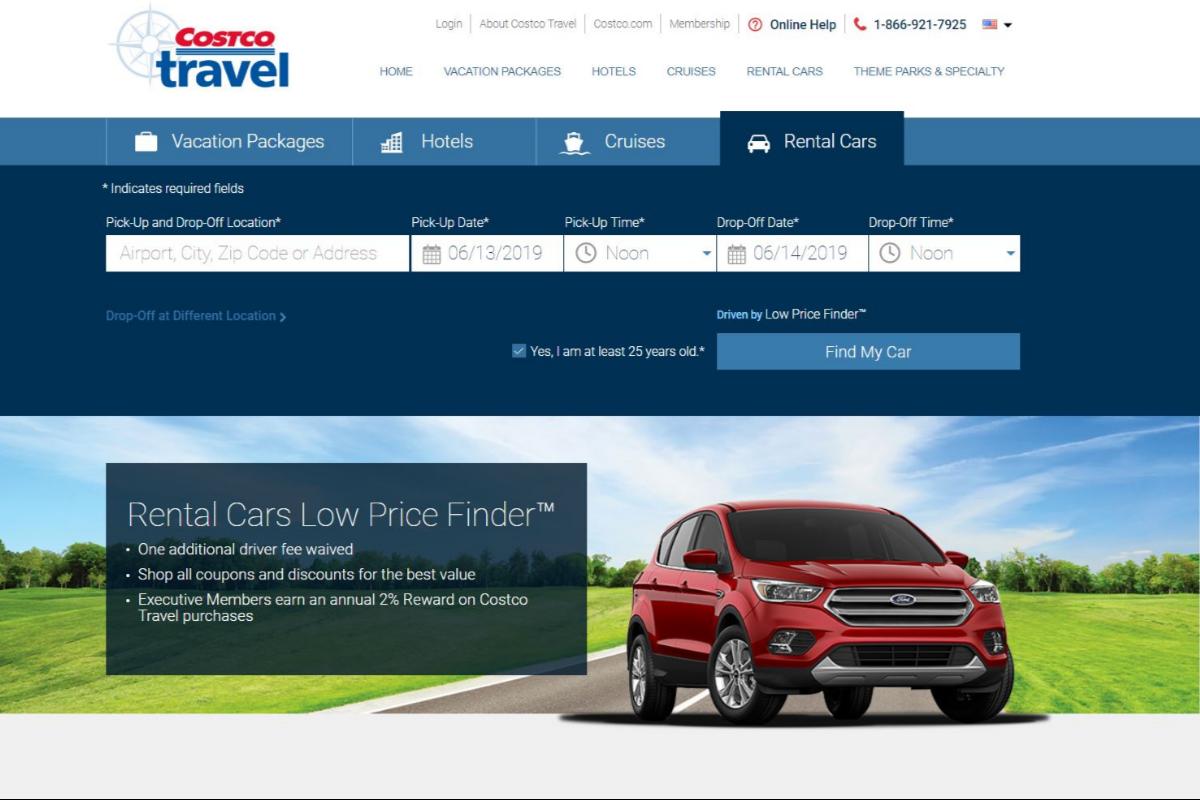 Photo via Costco Travel
If you thought that the Costco Moviepass was weird and wonderful, wait until you learn that they have a car rental site as well! You can search for the best deals on rental cars to suit your travel plans without the hassle of having to go through six different sites to compare prices. You can also book cruises, hotels, and vacation packages through the same site. Now that is a reason to celebrate.