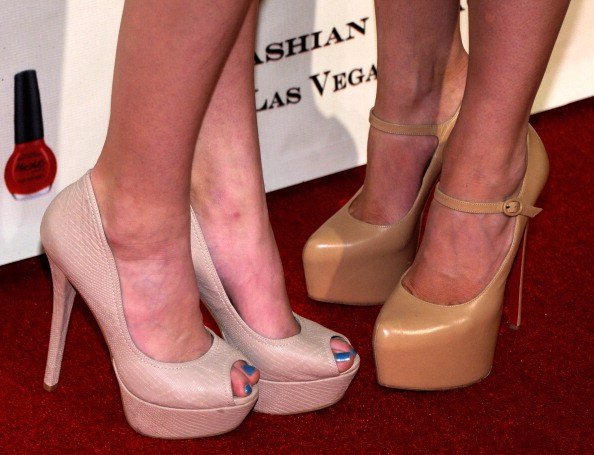 There's nothing quite like walking into the shoe department of your favorite department store, taking the offered glass of bubbly and browsing for the perfect shoe. Except that no one has time for that anymore with the rest of life always in need of your time and attention. These days shoe shopping is less decadent and more online convenience. We browse the shoe sections online, choose what we want, order them and hope they fit when they arrive. Unfortunately, they don't always fit when they arrive, but these tips should help.
Considerations
Before you buy shoes online you have to make a few considerations; I learned this the hard way recently. Being almost due with twins, I ordered myself a pair of ballet flats in cognac. I already have the same pair by the same designer in black so I simply ordered the same size and had them over night shipped. And they were a half size too large (how on earth this is possible when my black ones fit just fine, I have no idea). Consideration number one; my feet are apparently shrinking as my body is growing from pregnancy. You'll need to consider any major bodily changes that have occurred recently, such as the loss of weight, gained weight, pregnancy, swelling, surgery and anything in between before you order shoes online; it will determine the size you need.
Differences
Even if you have dozens of pairs of shoes by your favorite designer, do not assume that this new pair is going to fit just the same. Each shoe is different and will have a different fit. This could include width, toes, arch and even height. For example, a pair of ballet flats in a narrow foot might fit just fine, but a pair of narrow boots might be too tight.
Check the Return Policy
When you shop for shoes online you must know the return policy. Some stores require you return only in person, which is difficult if you're ordering from Nordstrom but the nearest Nordstrom is 200 miles away. Additionally, not all sale items are refundable or exchangeable. You also have to pay for shipping to return your item and again to have a new pair sent to you.