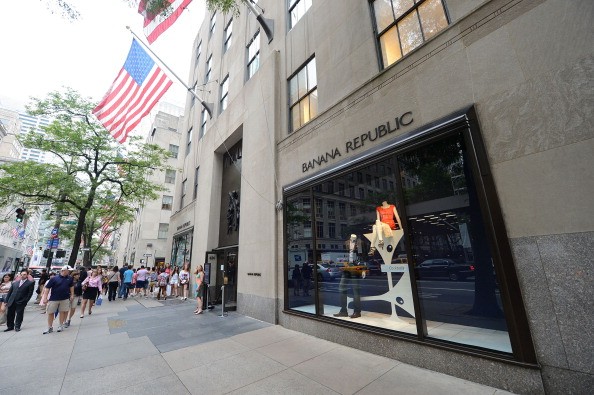 Banana Republic is a favorite shop for many men and women. The prices are inexpensive and the clothes are well-made. Designed for a slightly more mature young crowd, what you'll find at Banana Republic is clothes that are appropriate for work and casual wear appropriate for both day and night. It's a great store for those with style who enjoy the look of chic and elegant clothing. What's even better about this store for some people, however, is the fact that there are some Banana Republic Outlet Stores in some cities.
Up to 50% Off Daily
One of the biggest advantages of shopping at the Banana Republic Factory Store is the price system. Everything in the store is up to 50% off the retail price. It's not just sometimes, either. It's all the time. The outlet is where people go to buy their favorite items at a discounted price.
Email Discounts
If you haven't signed up for a Banana Republic Factory Store email yet, do it now. Go online and sign up. It's worth your time because you will receive a 15% discount on all your items when you sign up for the email. It's a one-time use thing, but if you have more than one email account, you can have more than one discount.
There are Sales
As if everything in the store wasn't already on sale on a daily basis, the BR Factory Store has other sales, too! It's a great way to shop for classic clothes at a discounted price. Since many of the pieces here are timeless, buying last season's sweater for more than 80% off the retail price is a great deal.
Use Your Banana Card
If you have one of the Banana Republic credit cards, you can use them at the factory store. This is great news for those who want to double up on their discounts by using the card to earn points while buying items that are on sale from the factory store. You can use all forms of the card here.
The Store Has it All
What's great about the Banana Republic factory store is the fact that they have everything. It's not just clothing for men or women. It's accessories and shoes, too. And everything is new from the current and previous season. You might even be able to find something here you weren't able to find in your local store because it was no longer ordered for that particular store.
(Photo by Jason Kempin/Getty Images for Bon Appetit)