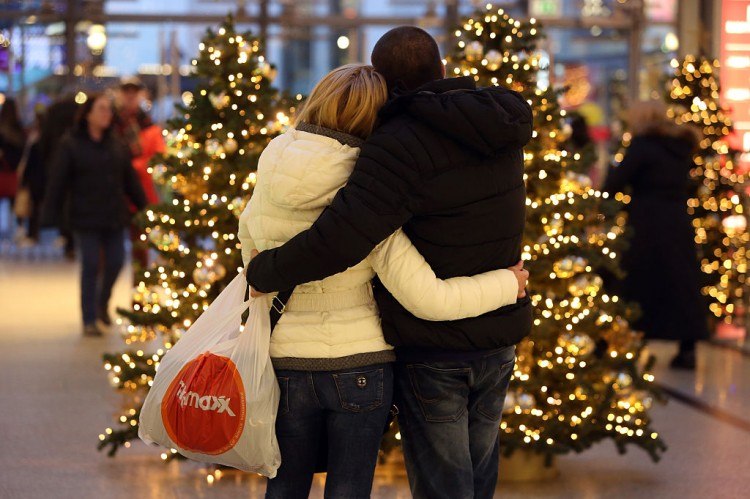 Holiday shopping can be very expensive. Buying gifts for everyone on your list can drain your savings. Most people know that technology can make their live more convenient. What you may not know is that you can use technology to save money on your holiday shopping as well. If you know a few simple technology tricks for your holiday shopping, you can save up to 20 percent off your your set budget.
Use a Christmas Shopping App
If you are like most people, you have a Smartphone. Your Smartphone is just as powerful as your desktop computer. Since you already have one, you should use it to save money on your holiday shopping. There are a couple of apps that you can use to save you money this holiday season.
Santa's Bag; If you have an iPhone, you can download this app. It allows you to create your gift list online. You can set a budget for each recipient. You can also review the gifts that you bought for each person and you can get a running tally of the money that you spent. This will help keep you on budget so that you don't end up spending more than you had planned.
ShopSavvy: ShopSavvy is an app for iPhone and Android Smartphones. It is one of the best apps available when it comes to saving money this holiday season. When you are out shopping and you find a product that you like, you would simply scan the barcode. If the item is cheaper at another store or online, the app will tell you where to find it and how much money it would cost. If you use this app for each of the gifts on your list, you can end up saving between 15 and 20 percent off your holiday budget.
Use Social Media
More and more retailers are using social media sites, such as Facebook, Twitter, and Pinterest to promote their items. If you are looking for a hard to find item, the store will post a status or a tweet when they have the product in stock. This will save you from making several phone calls or visits to the stores to see if they have the item in stock. Social media can save you a great deal of time. Years ago, retailers would send out coupons in the circulars that you get in the mail. Today, many retailers are posting coupons on their social media sites. To redeem the coupon, you would simply pull up the coupon on your Smartphone when you get to the checkout and the cashier will scan it and you will get instant savings. Social media is a great way to save money both quickly and easily.
Save on Your Gift Cards
Just about everyone has that one person on their gift list who they have no idea what to buy for them. This can be a hassle. When this happens, many people turn to gift cards. It is a great way to give a person a gift that you are sure they are going to like. Before you head down to the store to purchase a gift card in person, you should visit websites such as GiftCardGranny or Raise.com. These websites purchase gift cards from people who would rather have the cash than the card. The people returning the cards won't get the full cash amount, therefore, these sites can sell the cards for less than what they are worth. For example, you can find a $100 gift card for Target or Walmart that costs just $85. You would have to visit the sites to see what cards they have available. Because people are visiting the sites all the time to buy and sell cards, the inventory is always changing.
Always Look For Coupon Codes When Shopping Online
Most people who are shopping online just want to check out as quickly as possible. This is a mistake. If you don't do a quick search for coupon codes, you can end up missing out on savings. To find a coupon code, you would simply do a Google search with the name of the retailer and then the words "coupon code". When you have to code, you would simply copy and paste it into the "coupon code" section when you are in the payment screen. Some retailer will offer between 5 to 20 percent off your purchase if you spend a certain amount of money. Other retailers will offer free shipping with the coupon code. This can save you between $5 and $20 off the final cost of your purchase. Not all retailers offer coupon codes, however, it is worth taking a few extra minutes to find one.
Take Advantage of Free Shipping Day
There are a few days during the holiday season where you can save a great deal of money. The first is Black Friday, where you can take advantage of huge savings both in the stores and online. The second day is Cyber Monday. This is the day that retailers offer huge savings on online orders. The third day is one that some people don't know about. It is Free Shipping Day. It Usually falls between the 13th and the 19th of December. This is a day where retailers agree to ship all items for free and the merchandise is guaranteed to arrive by Christmas Eve, regardless of the cost.
To find a list of retailers who are participating in Free Shipping Day, you can visit http://www.freeshippingday.com/. When you have found the retailer on the site, you would simply click the "visit site" button, and it will take your right to site to start shopping. Each year, that are close to 1,000 retailers who participate. If you aren't sure what store you want to shop at, but you know what you want to buy, you would simply click on the category that you want. The website will then show you all of the retailers who sell items in the category that you are looking for. Not only will you save money on Free Shipping Day, the site also makes shopping very convenient.
Technology can help you save a great deal of money on your holiday shopping. If you follow just a few simple tips, you can greatly reduce the cost of your holiday gifts this year.