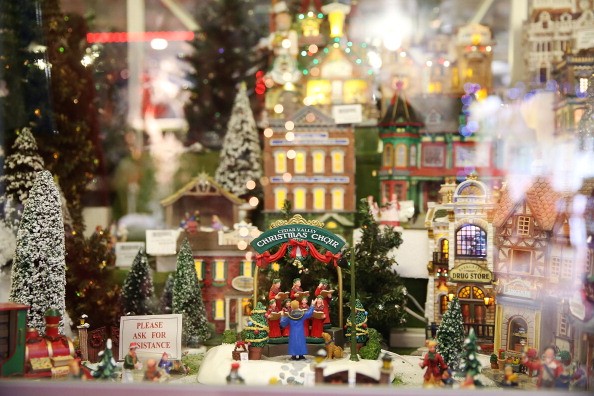 Holiday parties are hot right now (because it's the holiday season) and that means you have to find something to wear. Obviously, you have nothing to wear in that giant walk-in closet, which means you'll need to do a little shopping. Of course, you want to make sure that your holiday party dresses are affordable and chic, because you can't be anything less than fabulous (and you certainly don't want to be broke). This time of year is undeniably expensive, and cocktail dresses for each and every party do add up.
Buying cocktail dresses on a budget isn't impossible, and just because you end up with a cheap one doesn't mean you're going to look cheap. A cheap dress will automatically look a lot more upscale and sophisticated with great shoes, a classic clutch and the right accessories. Think high-end accessories you already have to dress up one of these 5 gorgeous (but cheap) cocktail dresses you just have to have for your next holiday party.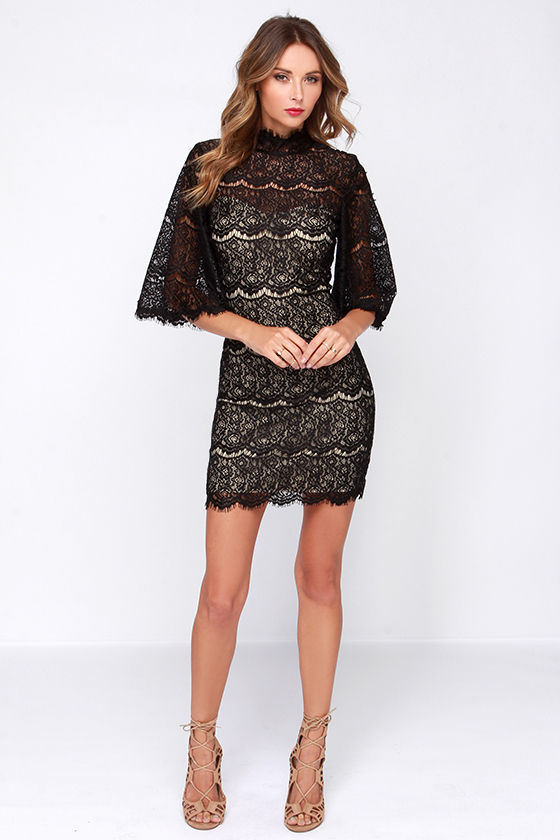 Lulu's First Degree Black Lace Dress (Lulus.com) – $88
This gorgeous dress doesn't look cheap at all, but the price is certainly right. The shift style is hotter than ever right now, the bell sleeves are flirty and feminine and the lace material is all the rage. You can pair this with nude heels, bold jewels and a gorgeous coat and look more gorgeous than ever for the holidays.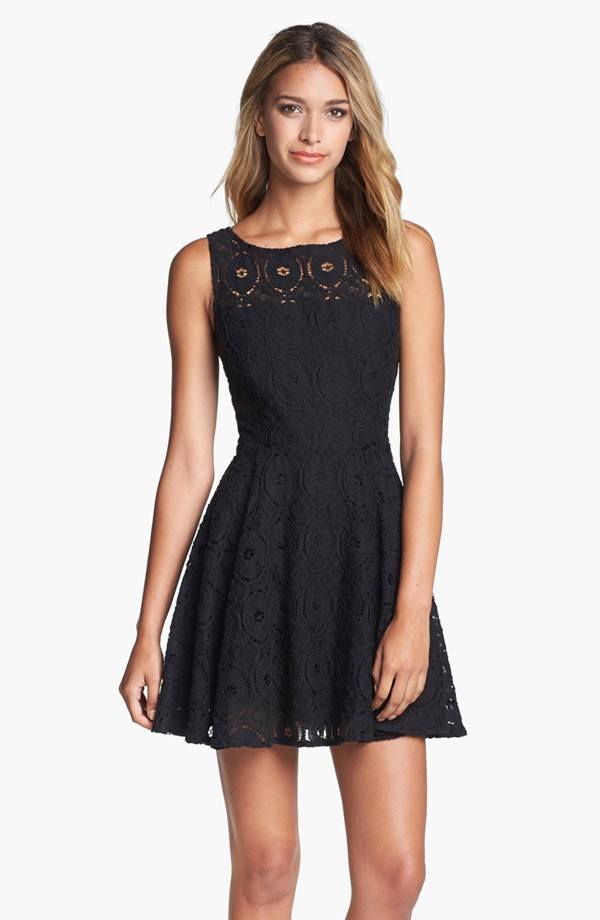 B.B. Dakota Renley Lace Fit and Flare Dress (Nordstrom) – $88.00
This gorgeous lace dress is sleeveless, short and fitted and flaired. The best part about it – aside from the exceptionally cheap price – is the fact that it comes in several colors. Choose the one that best suits your personal holiday preferences and you'll be thrilled at just how gorgeous you look. You might even buy it in more than one color to wear to numerous parties.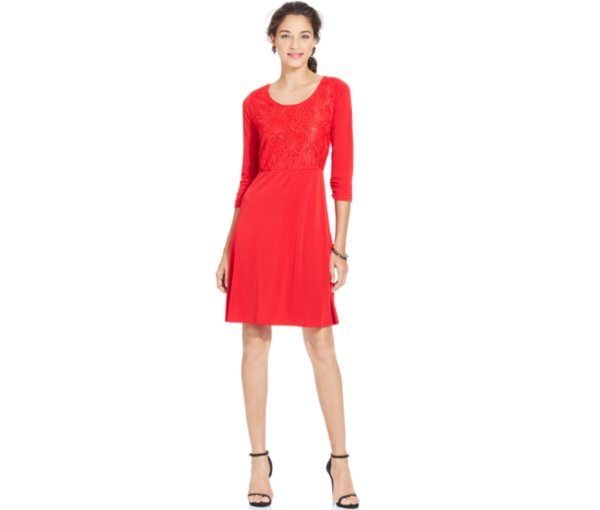 NY Collection ¾ Sleeve Dress (Macys) – $27.99
Right now this gorgeous red dress is on sale at Macy's from $70! The savings are huge. The slight lace detail is gorgeous, the red perfect for the holidays, and the cut is flattering on all shapes and sizes. This dress is not too short, not too revealing, but just enough fun to be considered a gorgeous but appropriate cocktail dress for anyone.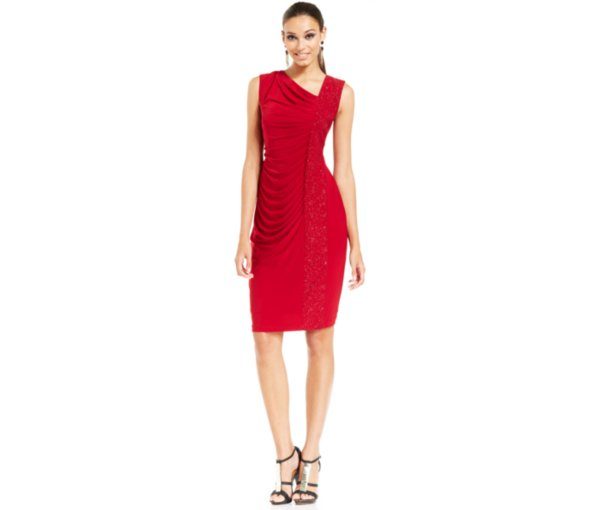 R&M Richards Glitter Panel Ruched Sheath (Macys) – $31.60
This gorgeous sheath is perfect for a more formal cocktail party. The length is perfect, the ruching flattering and the details perfect for that office party or even that Christmas Eve service at church. It's on sale at Macy's, which means it's not going to last long – especially in this gorgeous flaming red color.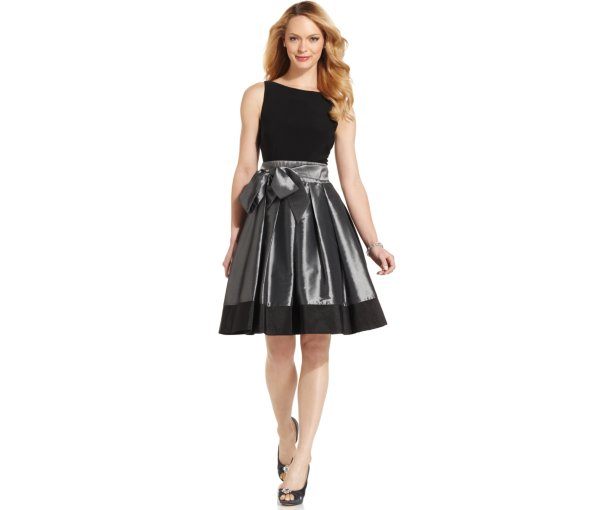 SL Fashions Dress (Macys) – $43.60
It's fitted and it flairs, and it's so holiday festive that nothing can beat this gorgeous dress. With the perfect shades of silver and black, you can add a pop of red in your handbag or shoes and look like the holidays were made just for you.
Photo by Michael Dodge/Getty Images