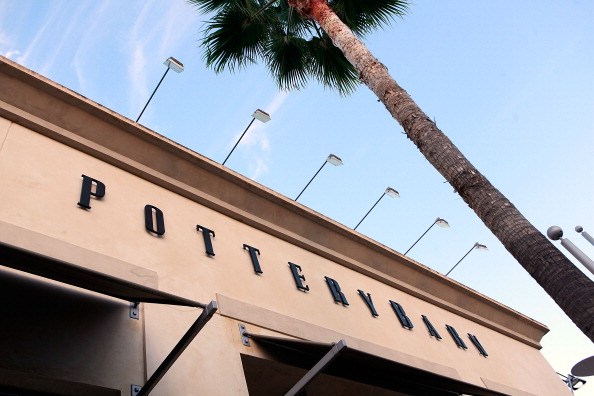 Pottery Barn Kids is the Chanel of children's bedroom accessories. For many of us with children, the shopping starts the second that pregnancy test shows a second line or omits the "Not" in front of "Pregnant," and it only gets more addictive when you find out if the little blessing you're about to receive is a boy or a girl. Pottery Barn Kids is like Christmas for parents all year long. It's cute, chic and elegant, and it allows us to dress up our nurseries and toddler rooms and playrooms in a way that's functional and fabulous for kids, but stylish enough to please adults as well. If you're considering shopping for some must-have items for your kids at Pottery Barn, these are the ones you have to have.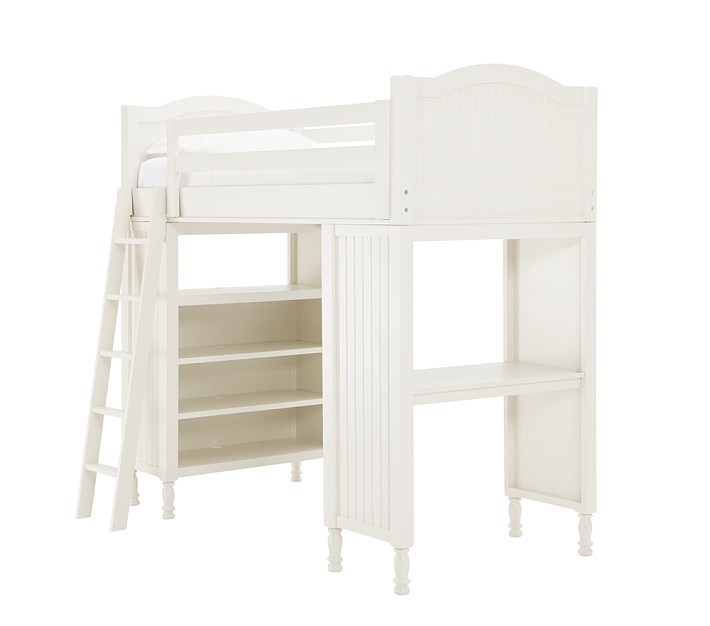 Catalina Bunk System
For your older kids, we love the Catalina bunk system. It's perfect for an older child who needs more space in his or her bedroom. When homework begins, it's helpful for your little one to have his or  her own desk, and the fact that it's attached to the bed only makes it that much more desirable. This functional, fun and stylish bunk bed system makes for plenty of storage, and it's a great space saver.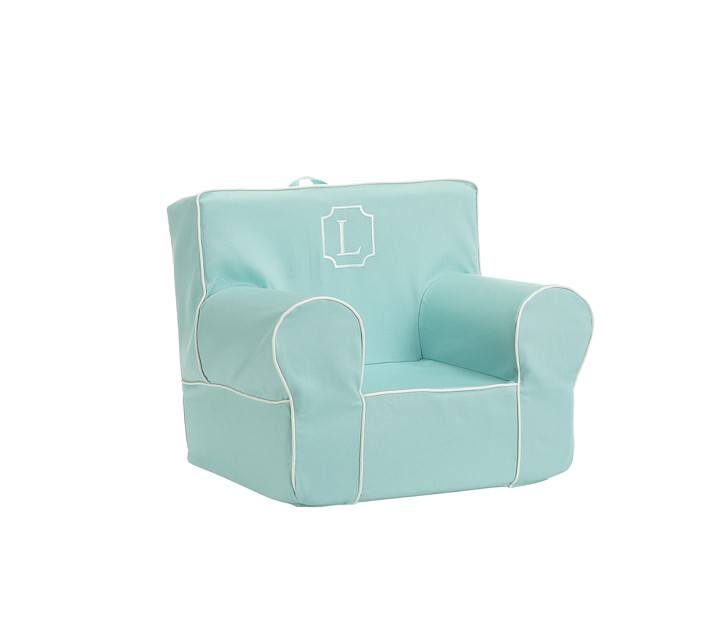 My First Anywhere Chair
This is an absolutely must have for any little one. This adorable chair features the first initial of your little one's first name and it's soft, plush and completely comfortable. Your little one will adore having his or her own chair to climb on, relax on and enjoy. The best part is that this is a chair that will grow with them. You can pick one up for your little ones in any color, from pink to blue to white and every color in between. If you have more than one child, it's a great way to make sure everyone has their own seat and no one gets confused about which one is theirs.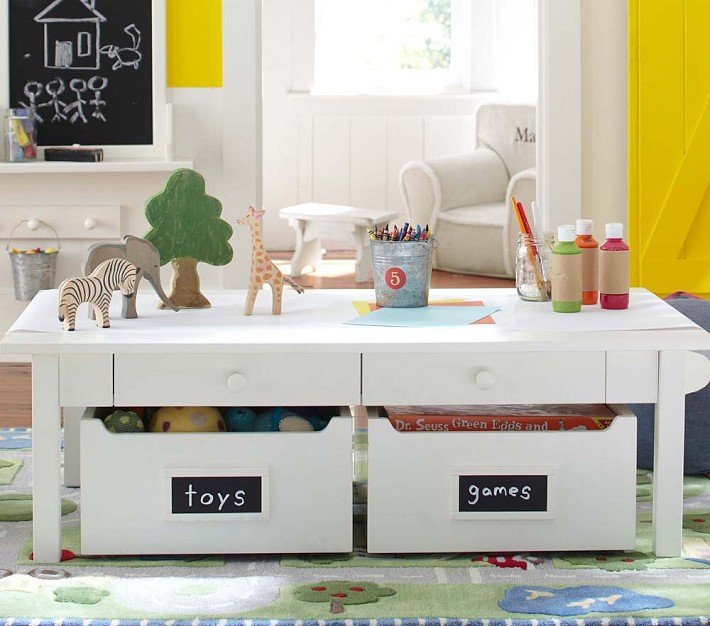 Carolina Grow With You Craft Table
We adore this table for so many reasons. The first reason is that it's reasonably priced, and the second reason is that it's something you can use for years. Not only does this chic table come with two drawers so that you can store your little one's art supplies or favorite toys, it also comes with two sets of legs. That's right; when your kids outgrow the short height of this table, you simply replace the legs with the longer ones and you have a table that's perfectly functional as a desk or art table. It's great for multiple kids and long-term use.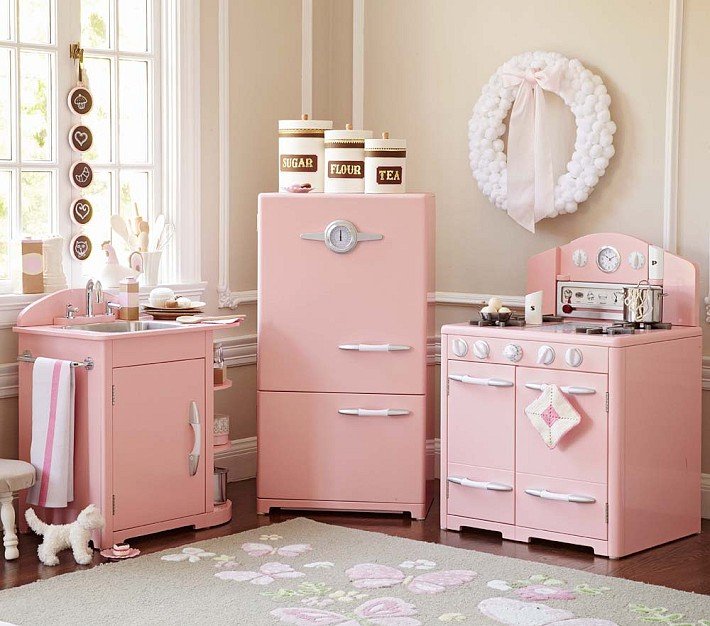 Retro Kitchen
You don't have to have it in pink, though my girls love theirs in pink. However, if you have a little boy, you might choose this play kitchen set in a neutral white or red, which will work better when he makes the decision to play chef. With a fridge, sink and oven station, it's the perfect complement for any playroom or child's bedroom. Your kids will find that they have hours of fun making you a cake or playing with their dishes. You can purchase all the pieces together or start your collection one piece at a time, if you choose.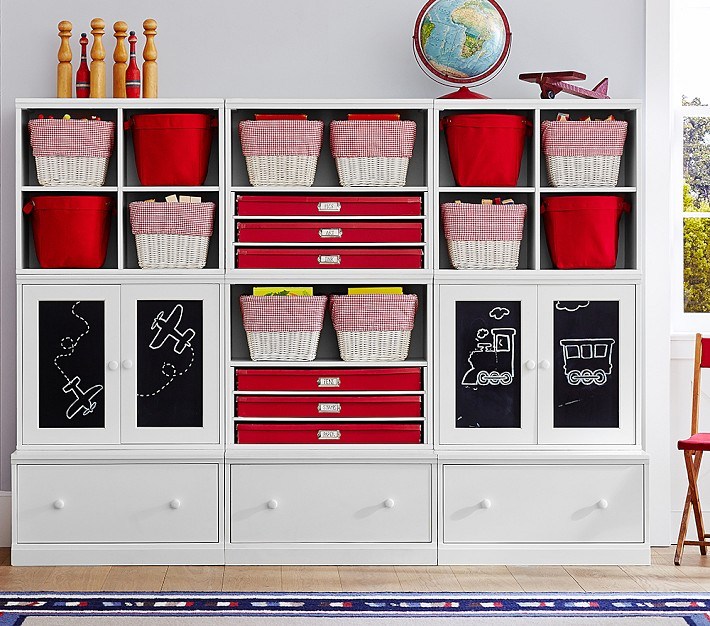 Cameron Creativity Art Storage System with Drawer Bases
Anyone with kids understands the vital importance of organization, and this wall storage system is exactly what you need in the kid's playroom or bedrooms. This amazing system features shelves, cabinets and drawers so that you can store anything from dress up clothes to shoes and homework items. Little toys will work great in baskets on the top shelves, and it's perfect for the kind of organization you need as a parent for your own sanity.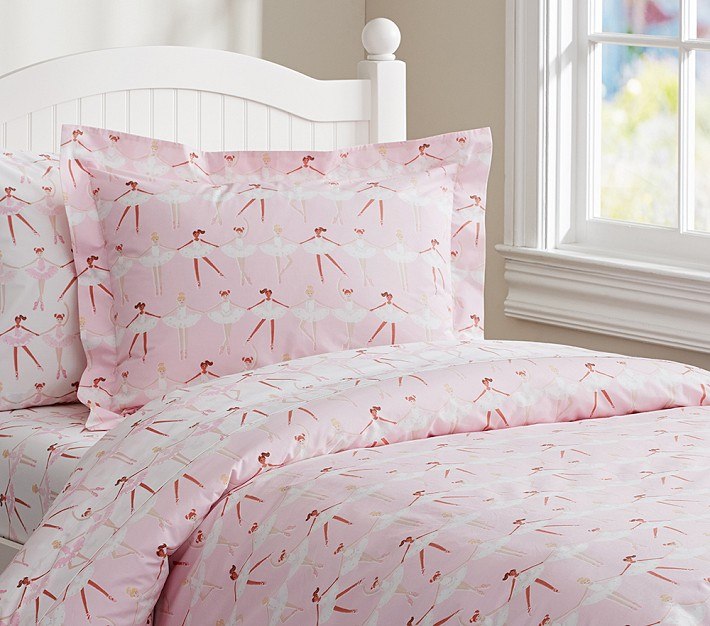 Ballerina Bedding
Parents with little girls will love the idea of redecorating their little one's bedroom with adorable ballerinas. This bedroom set is not overly bold and out there, it's perfectly pink and subtle. It's sweet enough for any little girl, but mature enough that she can grow with it for several years. Since most little girls dream of being a ballerina or a dancer when they're little, this sweet set is going to provide them with the kind of girly bedroom they want.
Junior Varsity Quilted Bedding
What little boy isn't going to have the time of his life sleeping on a bed set that features all his favorite sports? It's the quintessential boy's bedroom set with baseball bats, basketballs and footballs, and it's all done is classic colors such as red, white and navy. What's so great about this set is that it's not trendy. There is nothing about it that's going to be out of season in a few months because it doesn't feature any trendy themes or color schemes, which means it's worth the investment.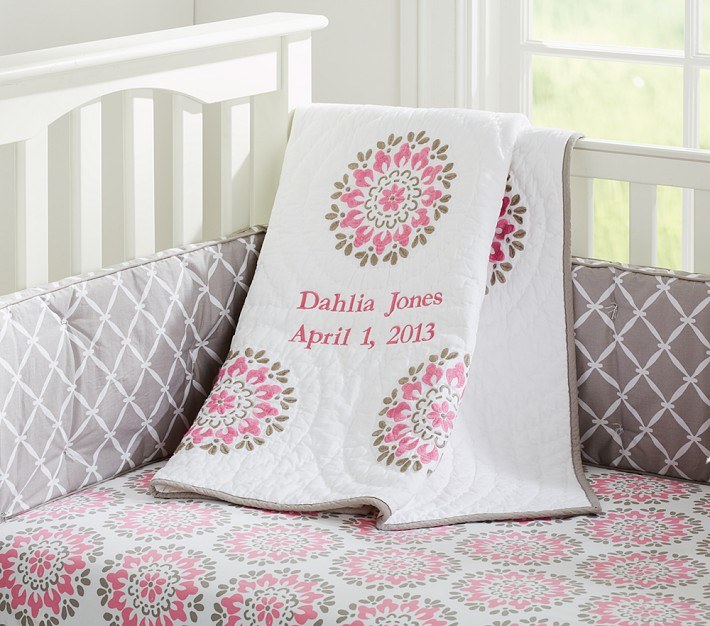 Dahlia Nursery Bedding
Choosing the perfect crib set for your new baby is always difficult, because there are so many adorable sets available for parents. However, the Dahlia nursery bedding set is so sweet, classic and available in several colors, so you can choose one and make it work in your sweet nursery. It is a set that's not overly trendy so it will work over time, but it's stylish enough to give you that feeling of "Oh my, how sweet," when you walk into your newborn daughter's very first bedroom.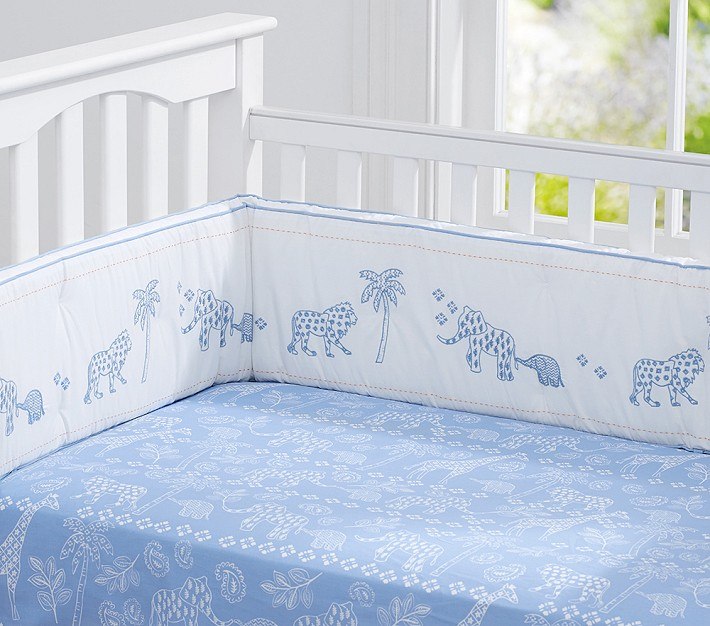 Noah Crib Bedding
White and baby blue make for a perfect nursery color scheme for a little boy. The adorable colors are perfect together, and when you add the different animals from Noah's Ark to the bedding, it becomes that much more adorable. We love this nursery set for a little boy because it's simple, classic and fun for little ones. It's still elegant enough that you will want to show it off, but sweet enough that your baby will love it, too. This set is perfect for your little guy's nursery.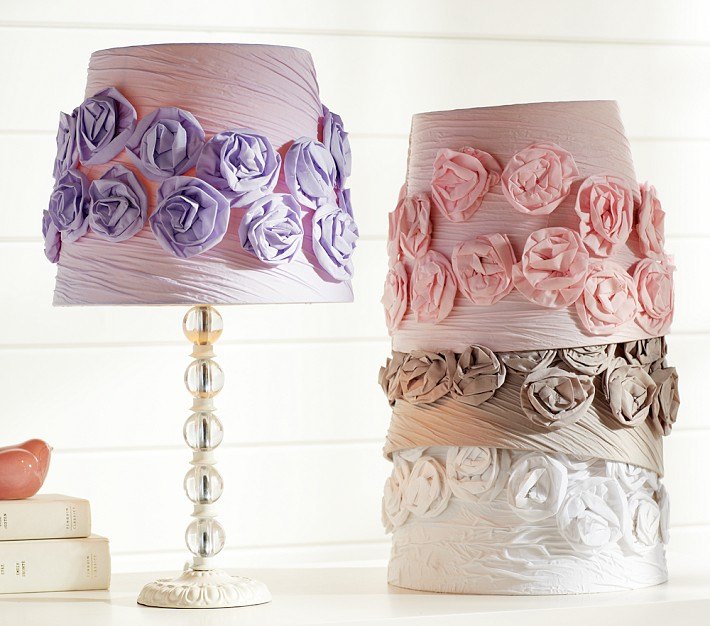 Gathered Rose Shade
When you have a little girl who needs a lamp in her room, nothing is more feminine or prettier than this particular lamp shade. Pair it with the perfect base and you've got a lamp that's chic and fun. Your little girl is going to love the girly nature of this rosy shade, and she's going to have all the light she needs to make sure she can read before she goes to bed without blinding overhead lights. This lamp is going to grow with your little one, and it comes in a variety of beautiful shades.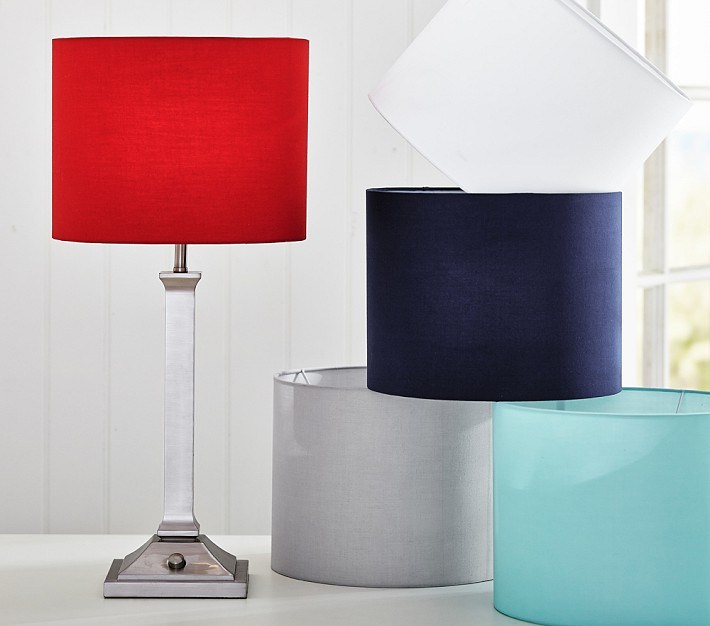 Devin Shade
If you like something a little more classic and simple, the Devin shade is going to work in a little boy's room. With so many colors to choose from, it's the perfect lamp shade for a little boy who isn't into frills or décor. A simple navy with a classic white base is all it is going to take to dress up his night stand or desk with a little light and not much fuss. Boys aren't often big fans of fuss, which is what makes this lamp perfect. Additionally, it'll go with almost any bedroom set.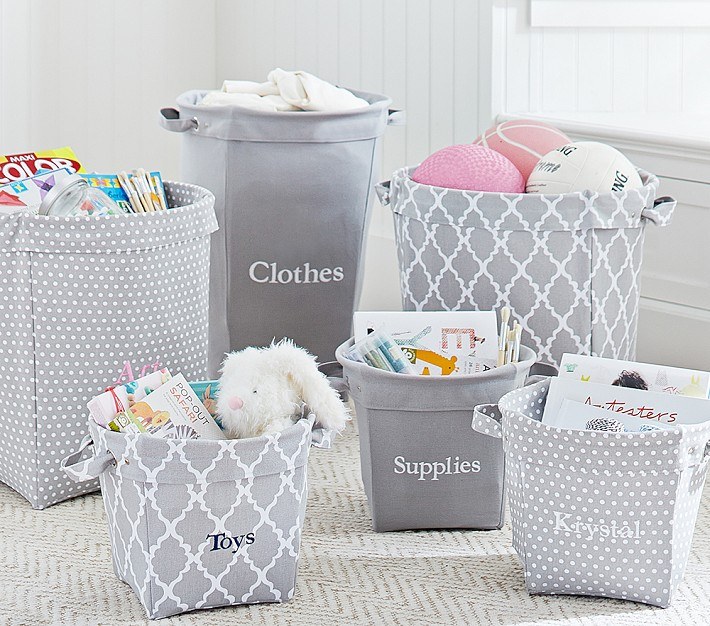 Canvas Storage
It is the perfect solution for any playroom or shared space. Your kids probably do what my kids do, which is argue over toys and what's theirs versus what's someone else's (of course, if you ask them, everything is "MINE MINE MINE"). These canvas storage baskets are such a great way to divide toys and keep things organized without having to really organize them. Your small kids will grasp the concept of cleaning up after themselves with baskets that have their own names on them. They can put their toys in their baskets, and it saves a lot of arguing. Until they realize they can put anything they want in any basket they want, but that's another story for another day.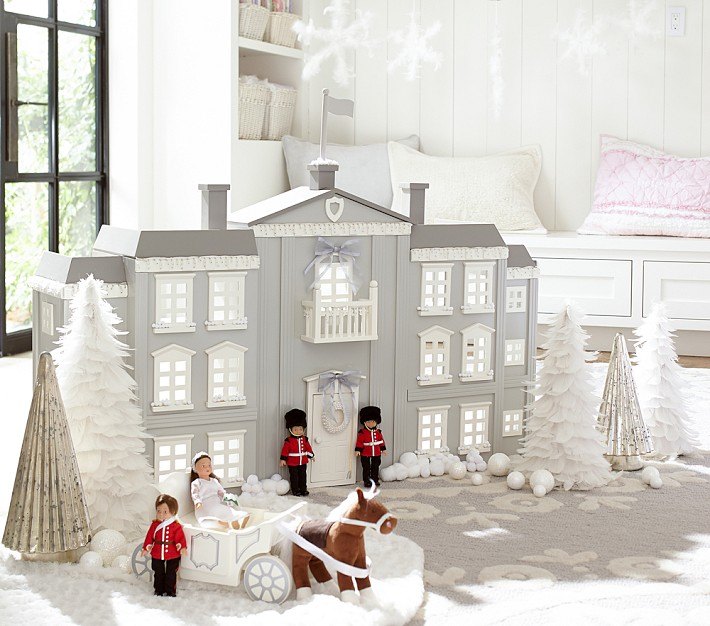 Royal Palace Dollhouse
What little girl doesn't want her dream dollhouse? This one from Pottery Barn Kids is perfect for her little room. It's sturdy and well-made, so you won't have to worry about it falling apart inside of three months the same way you have to with less expensive doll houses. The best part of this gorgeous doll house is the fact that it will grow with her because it lacks a theme such as Barbie or My Little Pony. You can purchase all the accessories she could ever want in the same place, which makes it even more convenient and desirable.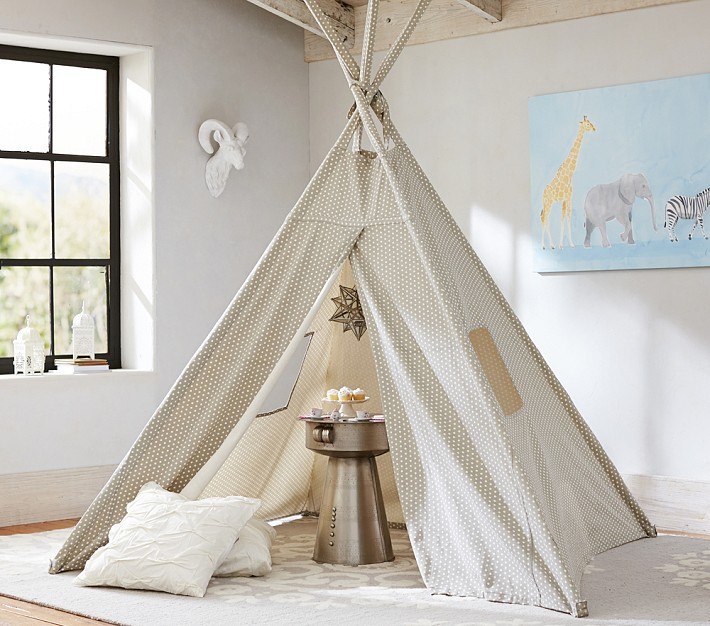 Town and Country Wooden Train Set
It's perfect for the boy who loves to play trains. This train set features a country setting with a small town, a large track and some trains that will go round and round to his heart's content. With 101 pieces, this set is going to work better with kids three and up, but it's going to grow with them for several years. You can set it up on the floor in the playroom or on a customized train table to make it more accessible and easier for your little ones to use.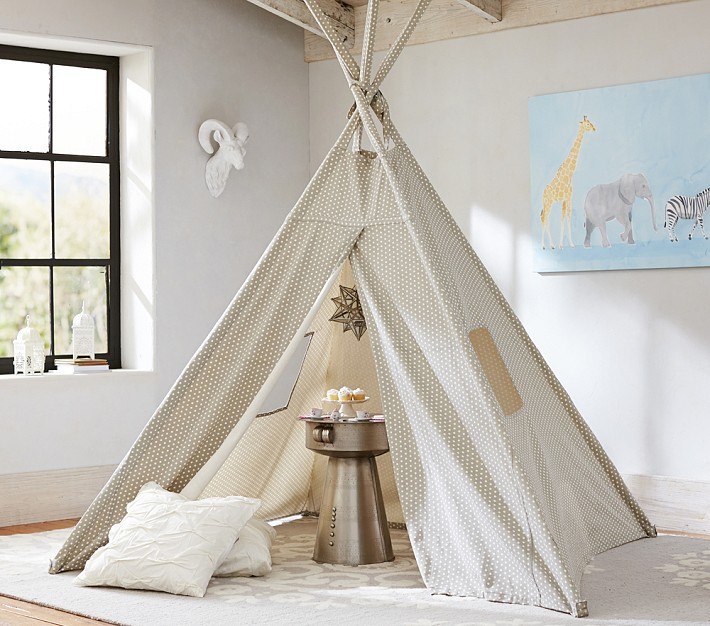 Mini Dot TeePee
Seriously, what's more fun than an actual teepee in the playroom? Your kids can have sleepovers, read books, play games and just enjoy some quality time alone taking naps or hanging out inside this awesome teepee. It's large enough to fit multiple children, which makes it a great solution for kids who want to share (is that something that happens in your house?) and it's not easily destructible, which means your kids will have the ability to use it for a long time.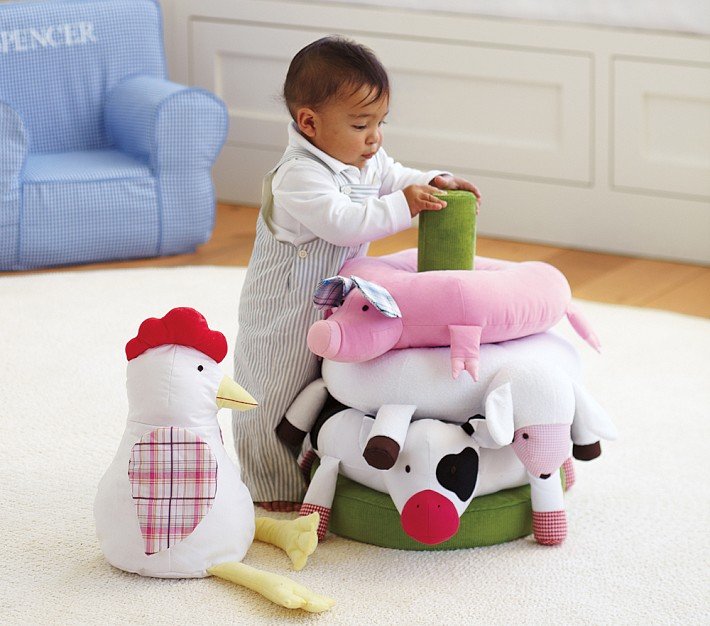 Jumbo Fun on the Farm Stacker
Imagine a stick that you can put your stuffed animals on so that they stay organized – and it also doubles as two completely different kinds of entertainment for your small kids. It's the perfect answer for small children who are learning to perfect their hand eye coordination and want stuffed animals to play with. They're easily stacked on here, and they make great distractions for kids who are cleaning up behind themselves and/or looking for something to do that's not loud or bothersome when others are sleeping.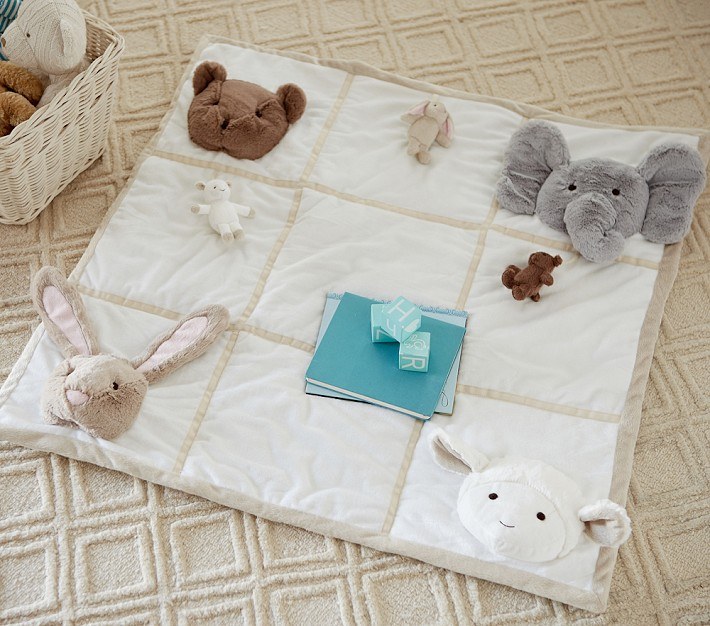 Animal Plush Play Mat
How adorable and educational is this play mat? It's perfect for small kids, and my infant twins love it! With a different farm animal on each corner – plush, no less – and plenty of space for two small infants to roll around and play together, it's the answer to all your play mat needs. It's comfortable enough for a small nap and it's fun enough that your little ones will always giggle when they see it. There's no need to worry about them finding their way off of this mat, either, because it's plenty large enough.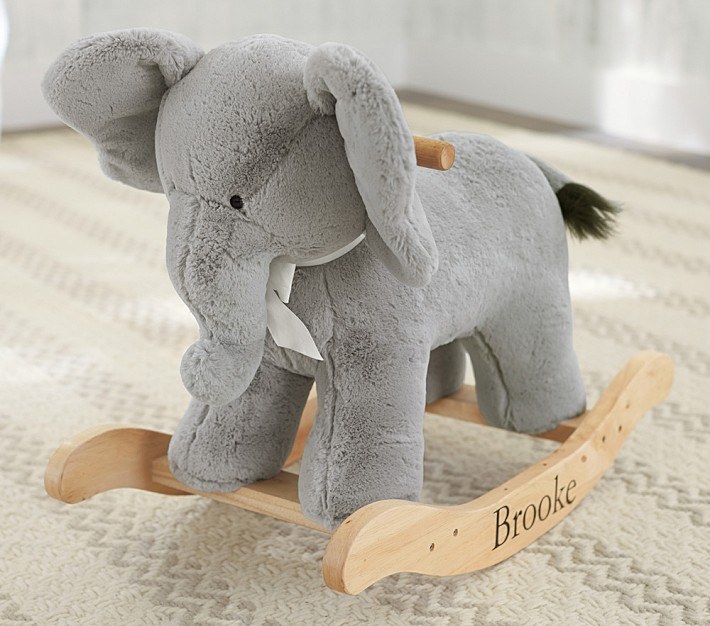 Plush Rockers
You aren't required to get an elephant. You can choose from horses to pigs to sheep to anything between. These gorgeous plush rockers are wonderful for baby. They're soft enough that you don't have to worry about them getting hurt or busting a lip if they fall onto it picking themselves up, and they're low enough to the ground you needn't worry about them getting seriously hurt if they fall to one side. They come in a number of different colors and shapes, and they're wonderful for little ones.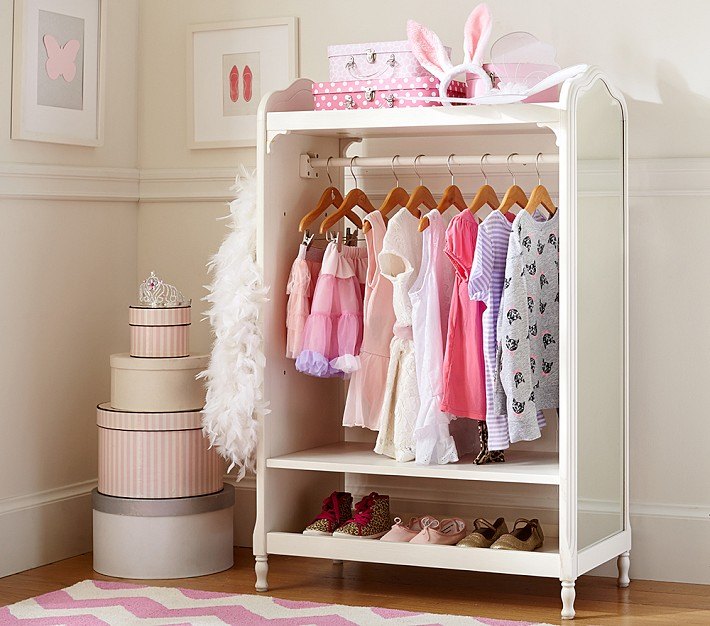 Juliette Dress Up Tower
All those dress up dresses take up so much space in a little girl's closet, but putting them in a basket or drawer just means they're going to end up wrinkled and a mess. Fortunately, Pottery Barn Kids has the answer; the Juliette Dress Up Tower. This adorable dress up tower allows you to hang up all your little one's dress up clothes in one place, and even store her dress up shoes with her dresses. It's a sweet, simple solution to the mess that is her dress up box.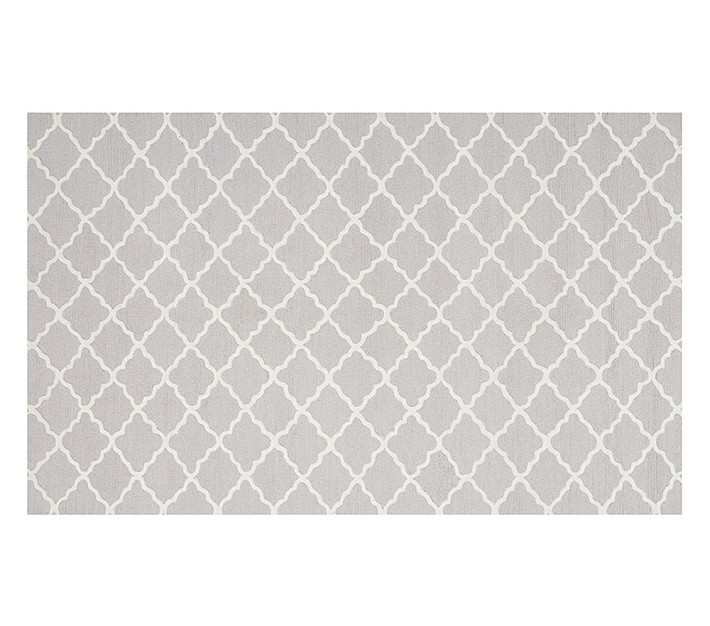 Addison Rug
I don't just love this one because it's the same name as my oldest daughter; I love it because it's a great solution to hardwood floors. If you have kids that are learning to crawl, rolling over or just want somewhere soft to sit instead of on your hardwood or tile floors, this rug is perfect for you. It comes in several different colors, a great pattern and it's soft enough for your children's enjoyment. But it's not so soft that they can't use it for puzzle assembly.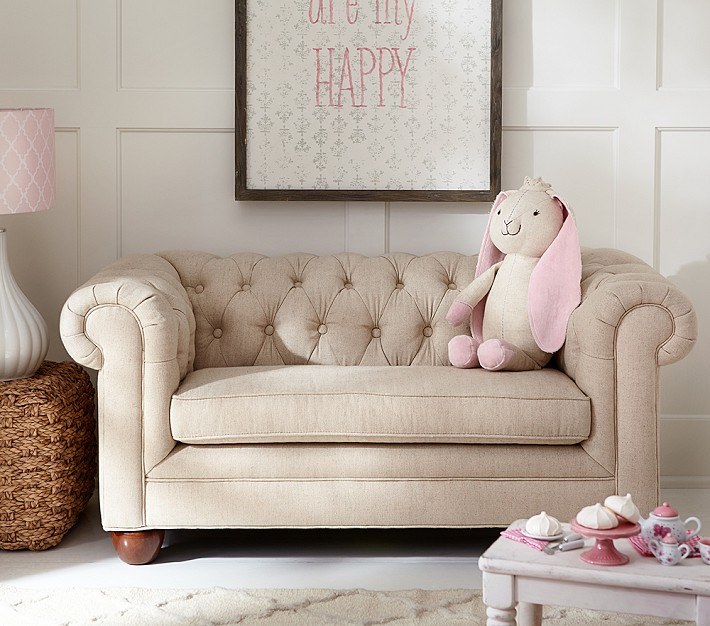 Chesterfield Mini Sofa
If the playroom or bedroom allows for this adorable couch, there is no reason not to include it for your little ones. It's the perfect place to curl up with a good book, take a nap or just sit down to watch a sweet movie on television or on the iPad. It's tufted design makes it look classic, and it does come in more than one color so you can make it go with your décor no matter what you have at home.
Photos by Pottery Barn Kids