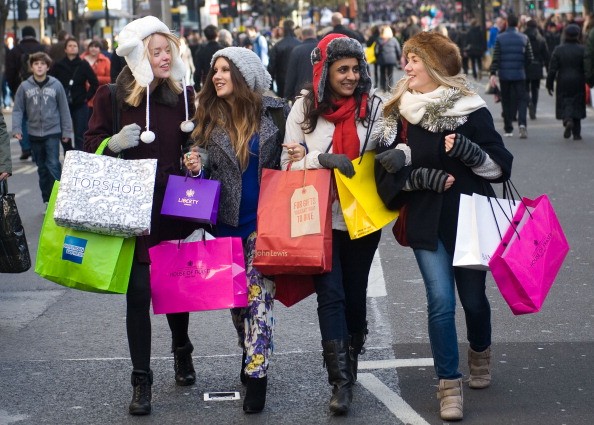 Holiday gift ideas seem like a cinch to figure out in March, but once the holidays actually roll around we seem to have a much bigger problem figuring out what it is we want to place beneath the tree Christmas morning for our loved ones. Fortunately, there's a little something for everyone at Amazon. It's only a week and a few days before Christmas and with four kids, a husband, my parents, in-laws, nieces and nephews, we are starting to feel a little stressed thinking of all that is left to do and to purchase. Lucky for me, I'm an Amazon Prime member so I spent this morning online picking up last-minute gifts for the people on our list with confidence that they would not blow my budget or take long to arrive.
Since it is last minute, you're probably a lot like me in the holiday gift ideas department; the important stuff has been done and it's the last minute "oops, forgot about that person," gifts you're left picking up. If you don't want to go the generic gift route way (I love a gift card, FYI), allow me to suggest a few holiday gift ideas that are great for everyone on your list, and all below $25.
For the Cook/Chef/Entertainer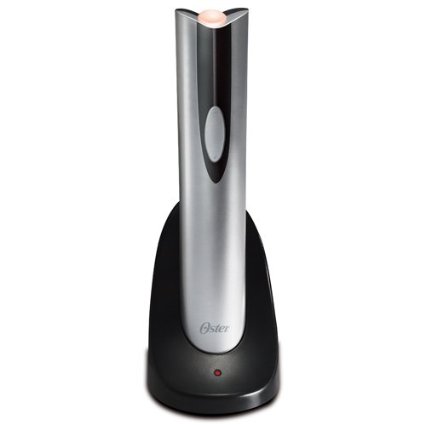 Oster Electric Wine Bottle Opener – $19.99
For the wino in your life, this is the perfect gift. No longer does anyone have to actually put forth the effort to open a bottle of wine when it's so easily done for them by this amazing little machine. It's inexpensive, and it pairs really well with a nice bottle of red.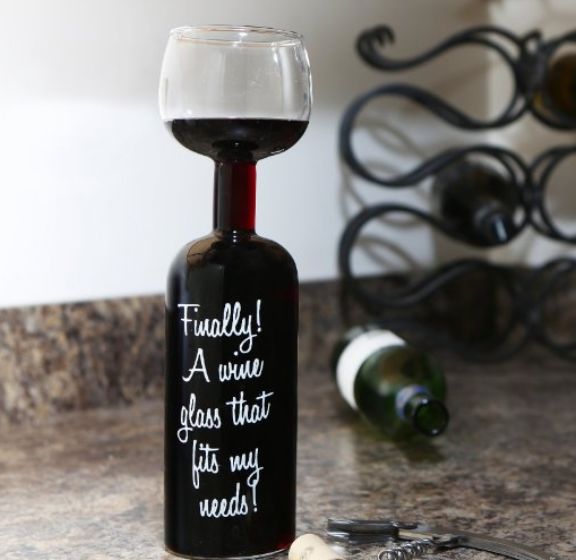 Big Mouth Ultimate Wine Bottle Glass – $17.99
Perhaps it's a gag gift for the office or something you want to give to your sister-in-law (you know the one I'm talking about); either way, it's an amazing gift. The recipient of this glass will laugh and laugh and laugh and then take it home, fill it up and drink to finally having a big enough wine glass.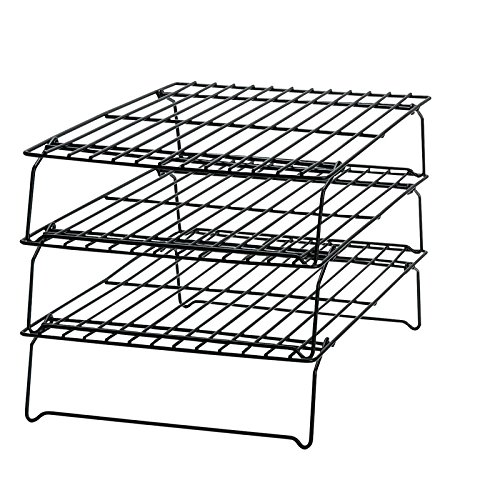 Wilton 3-Tier Cooling Rack – $9.99
Perfect for the baker in your life, this is an amazingly and inexpensive gift idea. My mother makes hundreds of cookies and brownies and fudge and banana bread during the holidays to give to those of us she loves the most, and she could use this. In fact, it just went into my cart.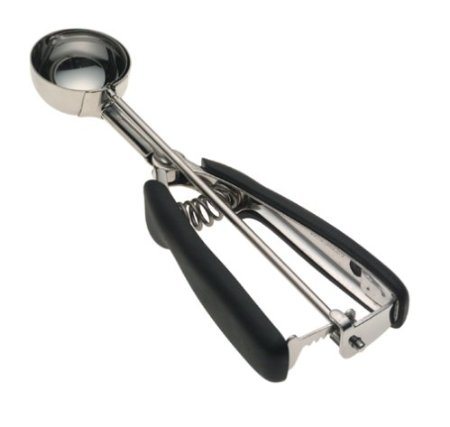 OXO Grip Cookie Scoop – $13.95
Anyone on your Christmas lift with kids is going to love holiday gift ideas such as this one. Perfect for those who have kids because we don't love when our kids want to help with the cookies but then want to touch all the dough, it's the perfect alternative option for those little darlings.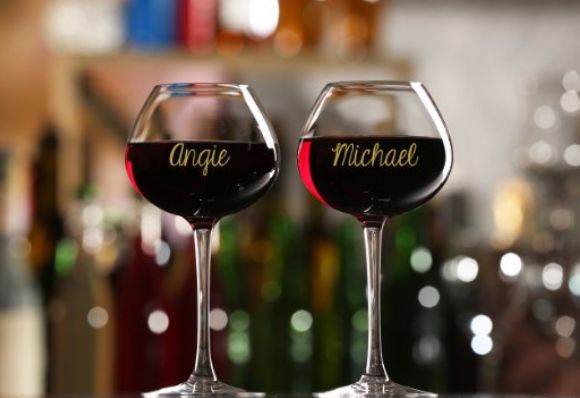 Metallic Wine Glass Pens – $11.95
This is the perfect alternative to those little charms that go along the stem of a wine glass. They are far more useful, wash right off and are much more fun. Each pack of four comes in elegant colors such as gold and silver so that you can write your guest's names on their wine glass for a much simpler system during parties. It's the perfect holiday gift idea for the consummate hostess on your holiday list.
For the Stylish On the Go Woman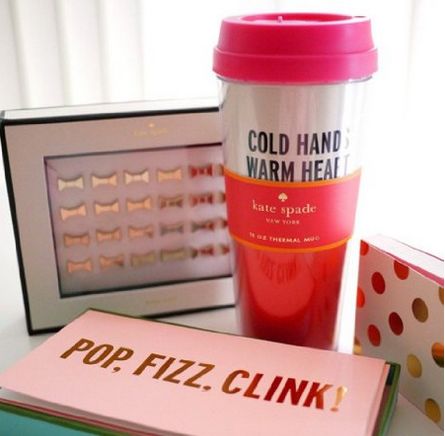 Kate Spade Travel Mug – $22.95
The stylish on-the-go woman in your life is going to love this mug. It's cute, it's fun and it's Kate Spade. That means she will automatically feel a bit more stylish and put together when she's on the run, running late or just taking a run and then resting with a cup of hot coffee.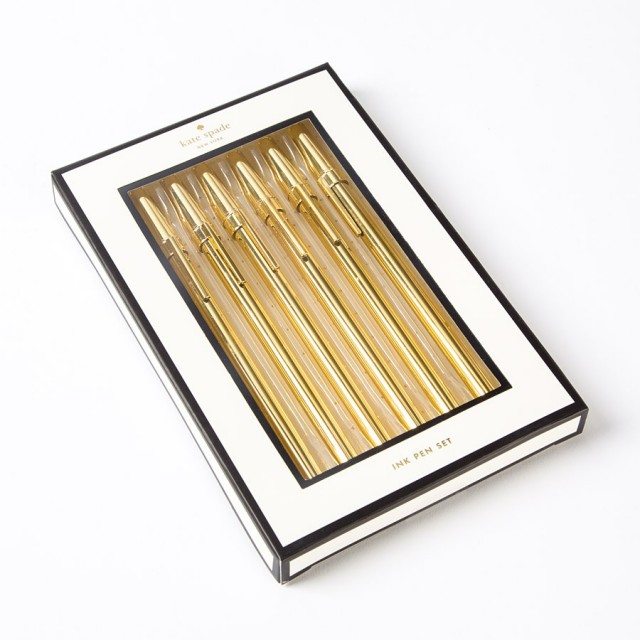 Kate Spade Pen Set – $25
Is it obvious I love all things Kate Spade? They make my life feel so much more fashionable. I keep these pens in my desk at home, in my handbag and in my wallet so that I always have one on me. I will sometimes leave them behind when I feel that someone deserves as super fabulous pen for no reason other than the fact that I like them. They make a great gift for the on-the-go business woman.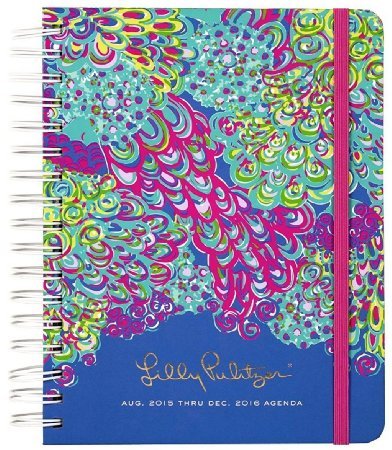 Lilly Pulitzer Agenda – $28
Okay, all right; it's a little more than $25, but we are only talking $3 and it's totally worth it. This 17-month agenda is the best thing that ever happened to me in life. It makes my life so simple, so much more organized and so much more enjoyable. This is perfect for someone who is busy and has a hectic schedule because it keeps calendar notes, travel schedules, and all the important information you need, and it fits right into your handbag.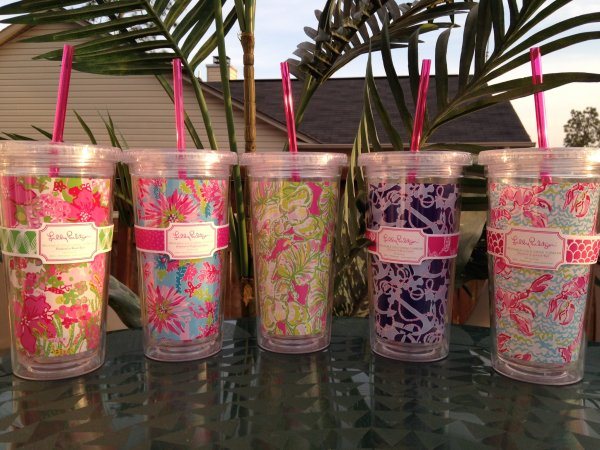 Lilly Pulitzer Tumbler – $22.95
You have a Kate Spade coffee mug, so now it is time for a Lilly tumbler for your water. It's cute, it's fun and it always puts you in a good mood. What about this is not fun and fabulous enough that you don't want to smile when you think about how great it is to have something so festive for your water? It's easy to take with you wherever and whenever you go, and we love it. Though, I will admit that I always use my Yeti tumbler, but it's significantly more.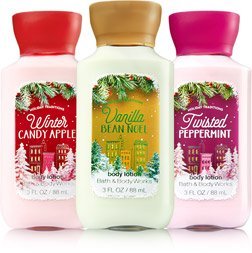 Bath and Body Works Holiday Lotion Trio – $19.99
It smells amazing, it looks good and it makes your skin soft and smooth, which is what we all need when we are out and about and busy during this cold time of year (really, it's cold somewhere, right?). These lotions make great gifts because they are impossible to get wrong.
For the Beauty Lover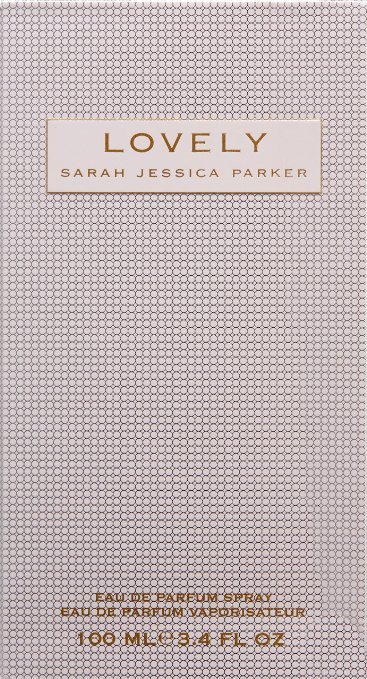 Lovely by Sarah Jessica Parker – $25.19
This gorgeous scent is one that is very light and airy, fragrant but not overpowering. It is the type of scent you want to experience on a woman, and that makes it one worth having all the way around. We love this one because it is so light and lovely.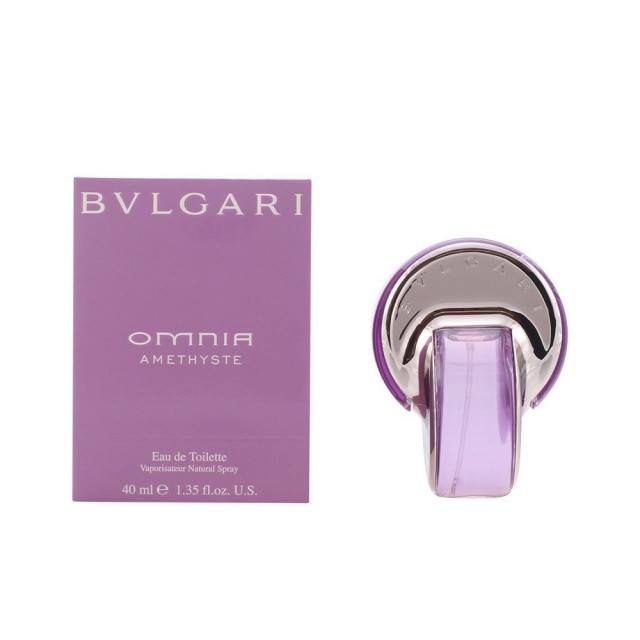 Bvlgari Omnia – $22.50
This is my all time favorite scent, and it's a great deal on Amazon right now. This is a fragrance that is typically more than $60 for this size (1.3 oz) and a lot more for the larger bottle. However, this is a sale that makes it worth it – I just ordered three as holiday gift ideas for myself. Because someone should stick them in my stocking.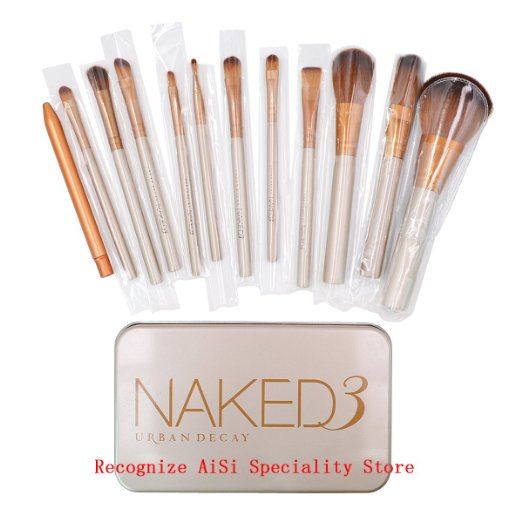 Urban Decay Makeup Brush Kit – $18.99
This set of brushes is from a very in-demand designer and it's a good value. For only a few dollars, you get numerous brushes that typically cost more than this entire set individually, which ought to make any of the females on your holiday gift list feel like they hit the jackpot with this amazing gift. Go ahead and feel free to add this one to your list; it's a great holiday gift idea.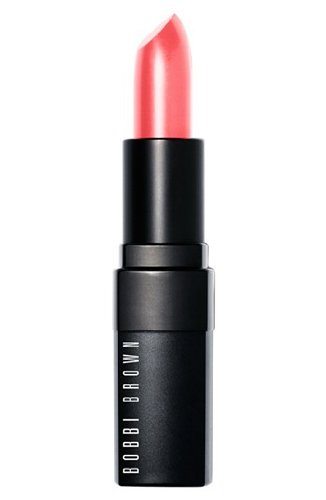 Bobbi Brown Lip Color – $24.50
Rarely ever priced below $35, this amazing lip color is the best. It's my personal favorite because it never wears off, no matter what you are doing. It's a gorgeous selection of colors that are perfect for every taste, every style and every color skintone, making it one that will work for just about any of the beauty lovers on your gift list.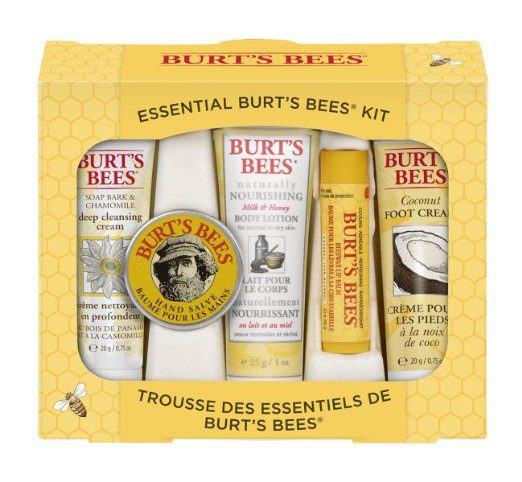 Burt's Bees Everyday Essentials Kit – $9.99
This is an amazing kit for someone you need to add to your list of holiday gift ideas. It's simple and it's sweet, and it's something that just about everyone will like – including you since you will not have to go over-budget to buy it. This is something we'd recommend you keep under the tree as a just in case kind of gift when you realize you forgot someone; because you will forget someone.
For the Book Lover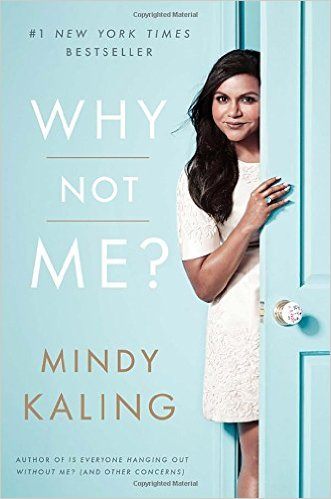 Why Not Me? – $15
Mindy Kaling writes a hilarious book that you will want to give to someone on your gift list. It's a great holiday gift idea for anyone who loves to read, as it's funny and it's entertaining, and it's one that makes you feel good as a whole.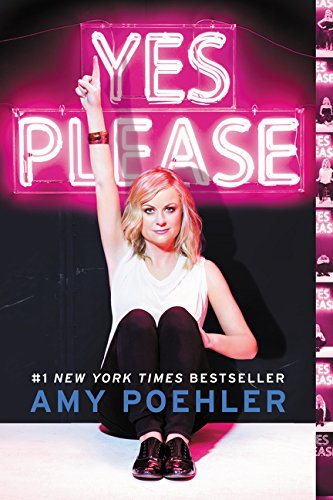 Yes, Please! – $18
I'm not sure there is ever a time that Amy Poehler is not hilarious, and her best-selling book is no different. She is witty and smart, funny and keeps you laughing every page you turn. It's a funny book that is also insightful and makes a wonderful holiday gift idea for just about anyone. We love this book, and we think that the people on your Christmas list will also love this book.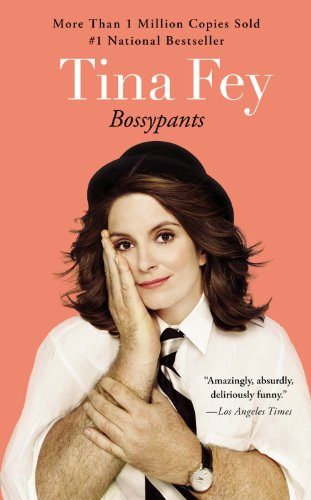 Bossypants – $18
Tina Fey is a genius, and that's why her book makes the most amazing gift for any one of the powerhouse women on your reading list. This is a book that makes women realize that we are hilarious, powerful and really kind of beyond awesome. It's a recommended read for all of us, and I'd love to be gifted this book if you want to send me any of your holiday gift ideas.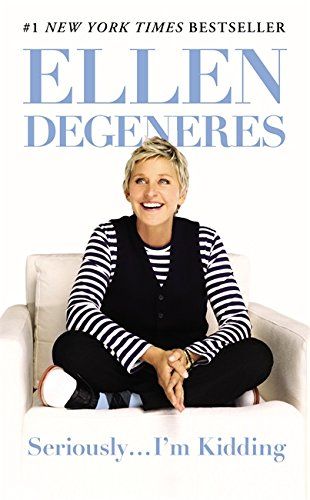 Seriously…I'm Kidding – $18
I downloaded this book after it came out so I could enjoy a little light reading, and it seems to be one of the most hilarious decisions I ever made. It's funny. Ellen DeGeneres is just as hilarious in writing as she is in person and on television, and reading her thoughts is a bit like hanging out with Dory on a more hilarious manner. We really do love it.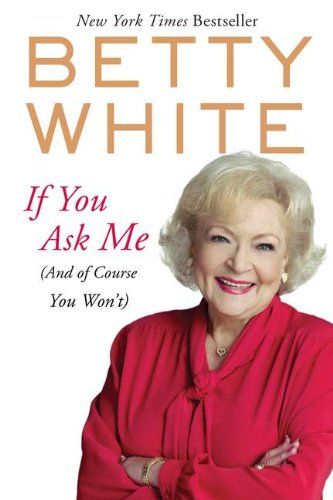 If You Ask Me (and Of Course You Won't) – $18
Betty White is a powerhouse celebrity, and that's why we want to read what she has to say. Her book is hilarious. Her writing is funny, and this is a perfect holiday gift idea we have to put on our lists. It's worth it in every sense of the word.
Photo by Getty Images