Nordstrom is one of the best department stores on the planet (this might be just my personal opinion, but I'm certain it's shared by others). It's where I, personally, spend most of my time – and money – when shopping. The only thing better than Nordstrom is Nordstrom Rack; there are so many things to love about this outlet version of everyone's favorite department store. Read on to find out 10 of the best reasons to love and adore Nordstrom Rack.
(Photo by Mario Tama/Getty Images)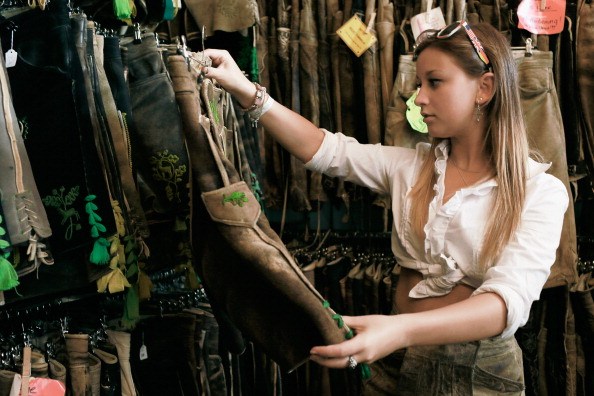 The Prices
Hands down, the best reason to love Nordstrom Rack is the prices! There's nothing better than a pair of 7 for all Mankind skinny jeans to wear dressed up or casually, unless they're a pair of 7FAM skinny jeans you bought at Nordstrom Rack for $25 instead of their usual retail price of more than $200. All prices at the Rack are steeply discounted, making it possible for you to purchase a gorgeous wardrobe without spending too much money.
(Photo by Johannes Simon/Getty Images)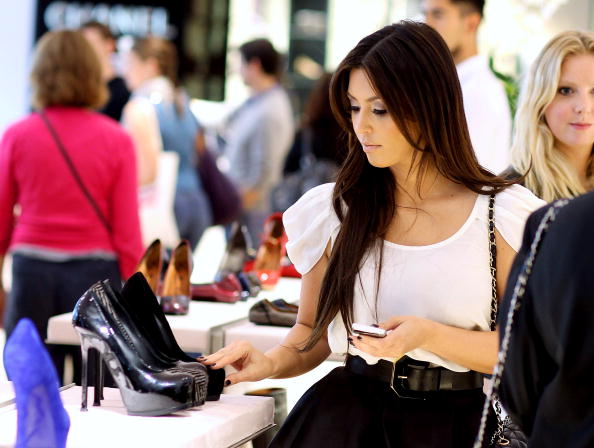 The Selection
You can buy anything at Nordstrom Rack you can buy at Nordstrom, if you don't mind shopping a season later. This includes everything from shoes to accessories to handbags to clothing and even to household items. Go take a look at your local Nordstrom store. If it's there now, it's going to be at Nordstrom Rack before you know it.
(Photo by Chris Jackson/Getty Images)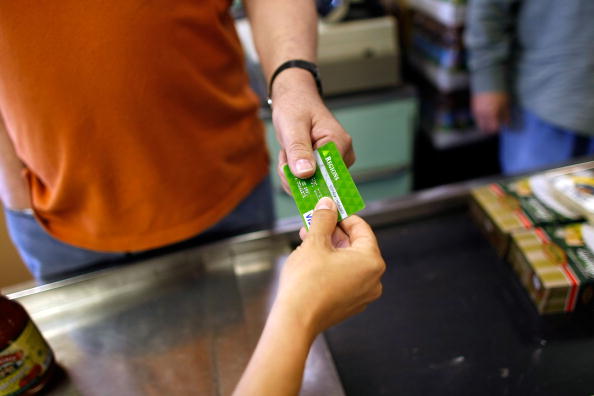 The Return Policy
Just like Nordstrom, Nordstrom Rack has the best return policy of any store I've ever been to. You can take anything back; even if you've worn it. Really – they will take anything back. If you don't have a receipt, you'll get a gift card. All you need to make a return at Nordstrom is the tag that came on the item. The good news about this is that the tag doesn't actually have to be attached to the item when you make your return. You just have to have it. They will take anything and everything back at Nordstrom and Nordstrom Rack.
(Photo by Joe Raedle/Getty Images)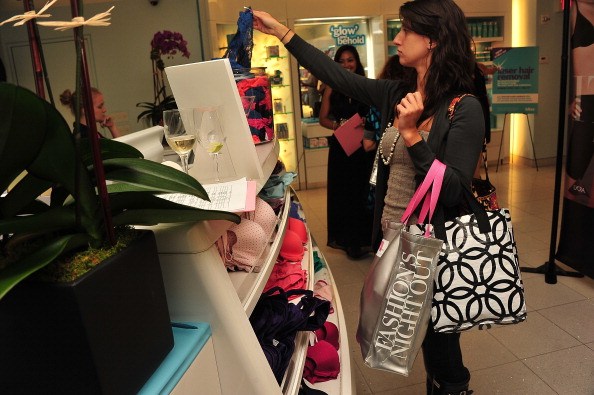 Nordstrom Notes
Nordstrom offers you something call Nordstrom Notes. They're like points that get you free stuff. For every dollar you spend, you are given two "notes" or points. Once you have 2000 points, you will receive a $20 gift card in the mail. You can use your notes and earn your notes at both Nordstrom and Nordstrom Rack. The only thing is that you need to have a Nordstrom card.
(Photo by Brian Killian/Getty Images for Tracy Paul & Company)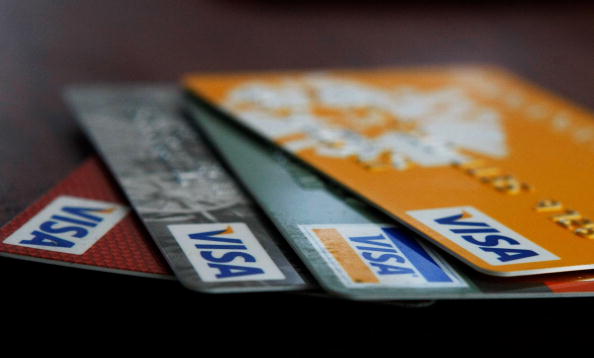 Nordstrom Card
You can use – and apply for – your Nordstrom credit card at Nordstrom Rack. This is a really easy card to get, even if your credit is less than perfect. What's so great about it is that the company will look at your credit score and determine what interest rate you qualify for and what kind of limit you qualify for. The highest possible rate you can get is 22.9 percent, which is relatively good considering some cards start out at 29 percent interest. You are not automatically exempt from this card if your credit is less than perfect.
(Photo Illustration by Justin Sullivan/Getty Images)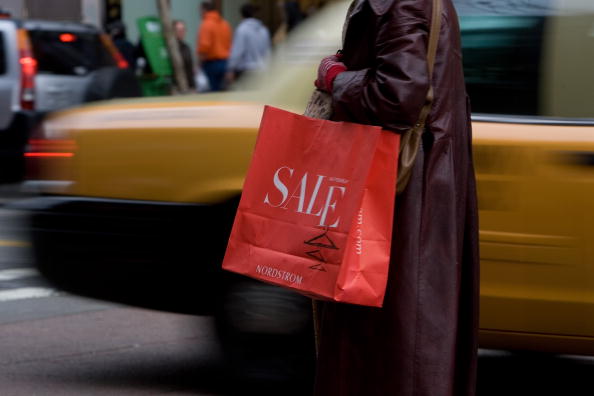 Children's Apparel
Okay, I'll admit that while I have no problem spending a significant amount of money on clothing for myself and my husband, I absolutely refuse to spend too much on children's clothing. Not because I don't think my kids are worth it; I do. I just know that if I spend $400 on a DvF wrap dress, I'll wear it for years. If I spend $190 on a Burberry dress for my daughter, she'll outgrow it or destroy it inside of three months. However, I love Nordstrom's children's clothing. That's why I buy it all on sale at Nordstrom Rack. It's cute, it's designer and it's not a problem if my kids destroy it or outgrow it in a few months time.
(Photo by David Paul Morris/Getty Images)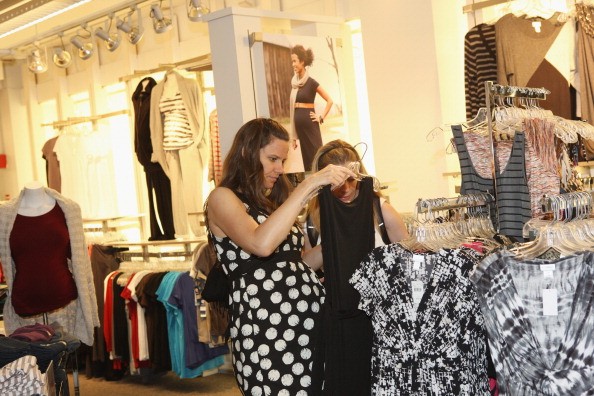 Maternity Wear
Another great thing to love about Nordstrom Rack is the fact that all those designer maternity clothes that are so last season are now available at Nordstrom Rack for next to nothing. This is great for women who want to continue to wear gorgeous clothing when pregnant, but don't want to spend full retail price on clothing they'll only wear a few months out of their lives.
(Photo by Bennett Raglin/Getty Images for Destination Maternity)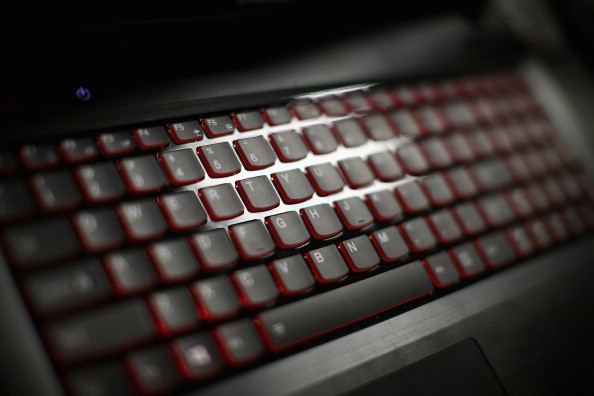 Online Shopping
Most outlet stores do not offer online shopping. However, if you download the Nordstrom app on your smart phone or iPad, you will find an option to shop at Nordstrom Rack right there on the Nordstrom site. You can narrow down your search by category, size, price, designer and even style. It makes outlet-like shopping for your favorite designer brands easier than ever.
(Photo by Scott Olson/Getty Images)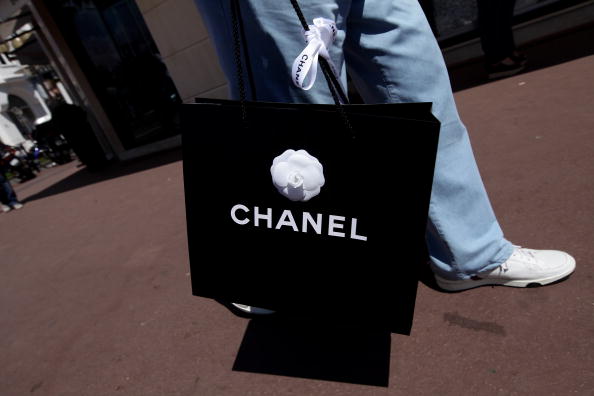 The Designers
Sure, you can go to Marshalls and find some designer clothing, but it's not high-end designer clothing. You're not about to walk into TJ Maxx or Marshalls and find a pair of Stuart Weitzman heels or a Diane von Furstenberg wrap dress on sale. However, you will at Nordstrom Rack. Nordstrom Rack does not take clothing from random stores and place it on sale. They use only products sold by Nordstrom, which means you have designers such as Christian Louboutin, Jimmy Choo, Tahari, BCBG Max Azria, Michael Kors and so many more to choose from when you shop at Nordstrom Rack.
(Photo by Sean Gallup/Getty Images)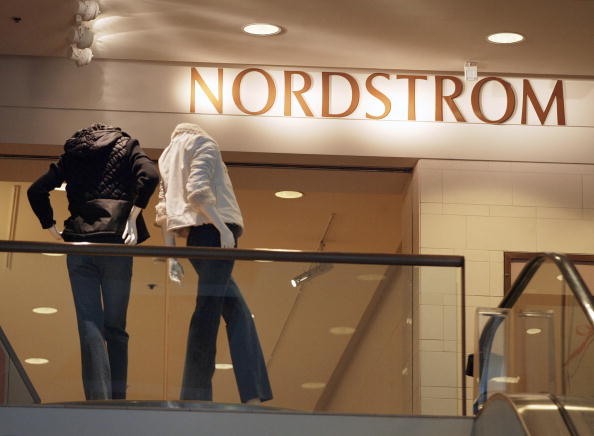 They're Going to Be Everywhere
Finally, one of the best reasons to love Nordstrom Rack is the fact that there are many, many new stores being built in which you can shop. At first, they were difficult to find. However, in 2013 there were 22 new Nordstrom Rack stores opened across the country. In 2014, the projected forecast is that there will be another 30 Nordstrom Racks opening across the country. Happy shopping, loves!
(Photo by Tim Boyle/Getty Images)