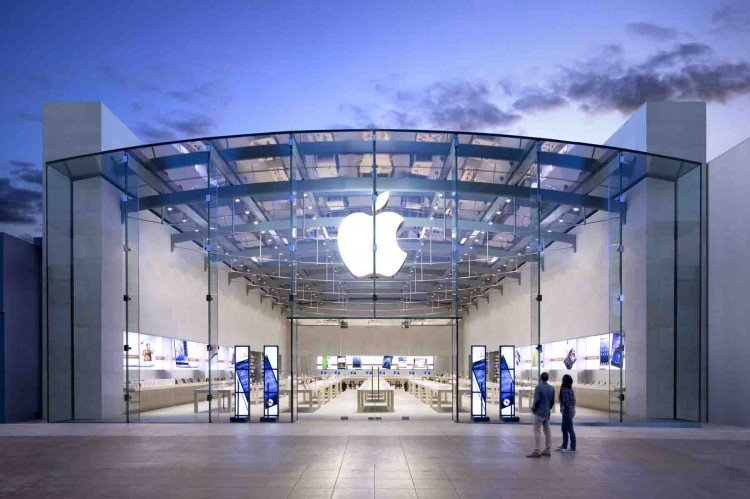 If you have finally decided to bail on your Windows or Android phones and are ready to give the iPhone a try, you should go about it the right way. There are plenty of places that you can go to buy your first iPhone. You can find them at department stores, big box stores, and at smaller cell phone distributors who sell all types of phones. When it comes to purchasing your first iPhone, shopping right at the Apple Store is your best option. There are several secrets about the Apple Store that make it the best possible place to buy your new iPhone.
The Employees Don't Work on Commission
If you walk into many stores who sell cell phones, you are often approached by a highly motivated, very pushy salesperson. They will give you their best sales pitch and make you feel bad if you choose not to buy something. This is because these people work on commission. When you walk into an Apple Store, you will be approached by a very highly trained salesperson who would rather answer your questions and help you make the right decision rather than sell you something as quickly as possible so that they can move on to their next customer and their next sale.
They Will Help You With Online Orders
If you order an Android or Windows phone online, it can be very difficult to get someone in a store to help you with your product. If you cannot figure out how to use certain features on an item you purchased, you are on your own. This is not the case if you walk into an Apple Store. The people who work there will be more than willing to walk you through the entire process. It is their job to make sure that you walk out the door with a product that you know how to use, even if you didn't buy it from them. You can even have your product shipped to the Apple Store if you know that you are going to have issues from the beginning.
They Will Help You Transfer Your Files
If you aren't tech savvy, you may not be able to transfer your files from your old device to your new one. You shouldn't worry, however. If you take both devices to the Apple Store, there will be someone there who will walk you through it. You don't need to worry about losing photos, music, or any other important files.
They Will Match Competitors' Prices
Apple Stores are no longer the only ones who are selling Apple products these days. You can walk into Walmart, Target, Best Buy, and even BJ's Wholesale Club to buy an Apple Product. Since other stores have been able to make these sales, the Apple Store has been undercut time and time again. If you find the device that you want at a lower price somewhere else, you can buy it at the Apple Store for the same price. The salespeople in these stores can get authorization to match a competitors' price. If you want the true Apple Store experience, you can now have it.
You Can Return Items Bought Online To the Apple Store
Like most retailers, Apple doesn't have the most generous return policy. You have just 14 days to return your product for an exchange or a refund. If you don't have the time to ship the product back or you waited too long, all is not lost. You can return any Apple product to an Apple Store. If would prefer an exchange over a refund, you should first make sure that the Apple Store has what you need in stock. If they don't, many locations will order it for you and call you to let you know when it has come in.
You Can't Buy Refurbished Products In the Store
Years ago, you were able to buy refurbished Apple products right in the store. This is no longer the case. If you want to buy these products, you would need to buy online. It is important to understand that "refurbished" doesn't mean repaired. Some refurbished items were repaired, however, some were returns and the box has been opened. Once this happens, they become refurbished. If you are willing to buy these products online, you can save a great deal of money and then head to the Apple Store for any assistance that you may need when it comes in.
You Don't Have To Purchase AppleCare On the Spot
Most Apple devices come with a one-year warranty. If you want protection after the warranty expires, you can purchase AppleCare or AppleCare+. There are some people who cannot afford to pay the extra $249 because they just spent hundreds on a phone. What you may not know is that you can purchase the additional warranty later on. This will give you more time to save some money first.
The Genius Bar Can Help
One of the best things about buying an Apple product is the Genius Bar. It is located in the store, and the people who work there are technology geniuses. They can fix just about any problem on the spot. You can walk right into the Apple Store and get a free 10-minute consultation and then decide if you are going to have it repaired. These guys are much better than the people who work at the carts inside the mall.
You Are Allowed To Trade In an Older Device for a Gift Card
If you have an old Apple device that you don't want, you can try to sell it yourself. This, however, can take time. You can also sell it to one of those companies who has you send in the device and then they send you cash back. Unfortunately, these companies won't pay you what your product is worth. The best way to get rid of an old Apple device is to take it to the Apple Store and trade it in for a gift card. This will allow you to get something new right away.
They Have a Cash Register, But It Is Hidden
When you walk in the Apple Store, you won't see a cash register. This doesn't mean that they don't have one. Most people pay with a debit or credit card, Apple Pay, or an Apple Store gift card. If you are hoping to buy a device with cash and you don't see a cash register, don't walk out. They do take cash. They just very rarely get cash, so they keep the cash register out of sight.
The Apple Store is a wondrous place. If you understand the inner workings of the store, you may be able to get a lot more out of it.