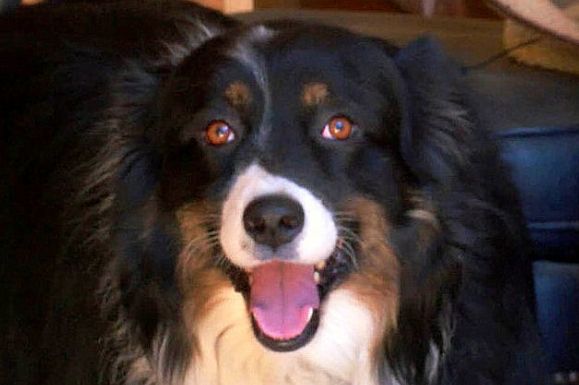 If it had not been for her friend's dog, a California woman says she might not be alive today.  Gloria was watching her friend's dog, Molly, and had returned to her home only to find that she would be surprised by a man who was robbing her home.
"We walked around here, we saw him, I said, 'Stop!'" Gloria told local news. "The guy was right there. He could've [hit or] killed me. I mean, you know, he's a young guy, I'm an old lady."  At the time Gloria came home, the man's hands were full of belongings and his pockets were full.
"And he looks at me and he's got my laptop, and I'm like, 'What are you doing in my house? What are you doing with my laptop?"  The moment was extremely tense, and that's when Molly came to the rescue.  "She just got him! She just stood between us like, 'You're not going to get my mom, no way!'"
Molly then bit the burglar on the ankle.  The burglar managed to get away even after Molly pursued him to the gate.  Molly wasn't able to jump over the gate to follow him. "And he fell over the white picket fence and he was throwing stuff out the whole time, out of his pockets, all this stuff," Gloria said.
"It's like she was just trying to get him out of here or away from us," Gloria said of the heroic dog.  Gloria then gave the dog a special steak as a reward.  "I was going to have it for myself, but she deserved more than I did," the woman said.  Unfortunately the man is still at loose and authorities have said to call 911 if they see the man.