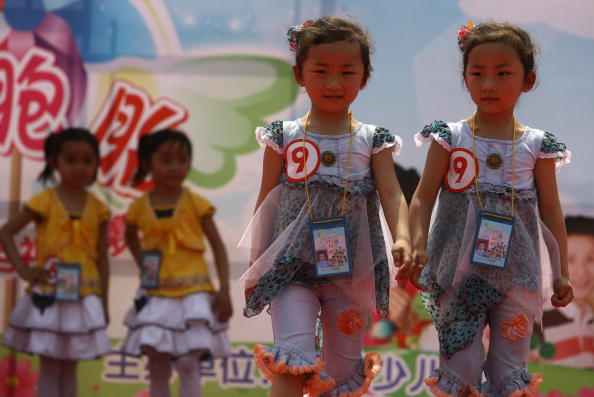 Having twins is a dream come true – I should know; I just gave birth to my adorable boy/girl twins in March (and no, they can't be identical). I may not have twin girls, but choosing twin names was so much fun for us. If you're looking for names for your twincesses, you might want to consider some of the trendiest twin girl names of the moment.
Addison and Avery
If you like to keep your twins names in the same letter family (we did it with Carter and Charlotte as well as our two older girls, Addison and Ava), Addison and Avery are the most popular alliterative twin girl names around. Both are pretty names that are growing in popularity. They definitely sound like names that will ensure your little girls are adventurous and fun.
Olivia and Sophia
So many parents are choosing these names for their twin girls that it shouldn't come as any surprise that they're also the number one and number two most popular girls names in the country at the moment. Both are old-fashioned, lovely names that make you think of femininity and grace.
Madison and McKenzie
This set is another alliterative set of twin girl names, but they're just a little different. Neither name is particularly feminine or girly, but both are very popular. If you're looking for something a little bold and fun, this is the option for you.
Ava and Ella
These two trendy twin girl names strike a chord with me as I have my own Ava and a niece named Ella. They're short, sweet names that are both a bit old-fashioned, exceptionally graceful sounding and just plain pretty. They're a bit girly, but that doesn't mean they're not bold.
Heaven and Nevaeh
What's so popular about these twin girl names? Nevaeh is Heaven spelled backward. A lot of parents of twin girls love this set of names because it's a bit different and unique (well, it was before it became so trendy). It's a sweet set of names any twin girls will be sure to love when they grow up.
(Photo by China Photos/Getty Images)