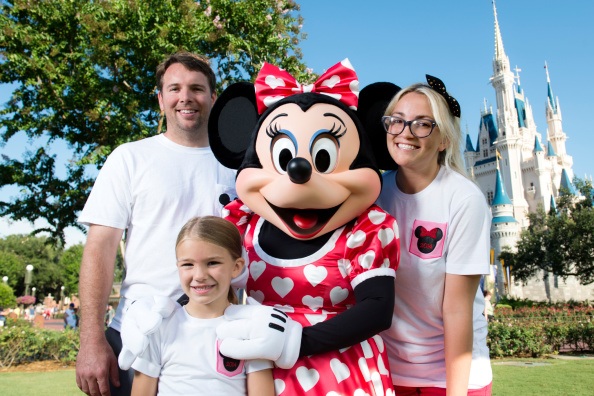 First and foremost, and travel that includes your children is automatically classified as a trip and not a vacation. Vacation is an escape from the everyday reality of life, and kids are the biggest reality in life. Love them and adore them, but they don't magically become perfect and self-sufficient little angels the moment you enter the doors of your resort or beach rental. In fact, kids become immediately more needy, argumentative, combative and whiny the second you arrive at your destination. And who can blame them? They're off schedule. They're without their own beds, their familiar surroundings and the bulk of their toys and other forms of entertainment. They're hours are off. Naptimes become a thing of the past and bedtime is laughable. It might be fun the first night, but once sleep deprivation kicks in, vacation becomes a trip and you're ready to head home and back to the reality that suddenly doesn't sound quite so bad.
Unless, of course, you know how to keep your kids from driving you insane when you are on vacation. I'm sorry to say that I can't make your kids behave or turn down the obnoxious for you, but I can offer you some tips that will help you stay sane while on a trip with the kids. Trust me; I'm an expert. With four kids (7, 4 and 1-year-old twins), my husband and I have had 7 years experience traveling often with kids. And not to brag or anything, but we kind of rock it. Sit back, parents, and get ready to learn how to make your family vacation a lot more fun.
Start with your Accommodations
Sorry, Ritz-Carlton; see you next time when we travel without the kids. It's just a reality that we've had to face. Our 5-star resorts and hotels are usually a thing of the past when we travel – but mostly only because we have the twins who nap and go to bed early and they need a separate room of their own. The easiest way to keep everyone happy is with a suite. You can pay for one at your favorite 5-star resort, or you can book one for a regular price at an all-suite hotel (these are budget-friendly and not my recommendation, but they do work for some) or you can book a vacation rental condo or home (definitely prefer these) in the midst of a gorgeous resort that offers all the same amenities as a luxury hotel.
The kids get their own room, doors can be shut, you get a patio or balcony, a full kitchen to store all the baby snacks and food and beverages kids seem to always need, and there's plenty of space to keep the kids from being on top of you all the time. It's almost like being at home, but in a much better location. When you have this kind of space, nap time means one parent is back in the room with the little ones while another is by the pool with the bigger kids and someone gets to relax, have a cocktail and read a book while the babies sleep. Just a thought; but a good one.
Bring a Babysitter
The second most effective manner of staying sane on vacation with the kids are making you nuts is by bringing someone with you who can stay with the kids while you take a break. A teenage babysitter you trust, a grandparent, an aunt or uncle or cousin; someone. Bring them with you – but do let them know ahead of time that while you're happy to include them in your trip and pay their way, it's so they can be at your beck and call. This means leaving this person in the room with the kids at night while you go to dinner just the two of you or while you take a much needed mid-day break to head to the spa or the golf course. This person is there to provide you with a few hours here and there to make your own trip more enjoyable.
Find Things to Do
One of the biggest mistakes so many parents make is not booking anything fun and out of the ordinary for their kids on vacation. What you should do is this; spend as much time by the pool as you want, but plan some distractions that the kids aren't used to. Our kids, for instance, are so over Disney as we have had annual passes their entire lives and we tend to spend an evening at the Magic Kingdom every week or two. They're spoiled with that one, and they know it. So what we do when we spend a weekend in Orlando – our favorite staycation – is other stuff that they don't get to do at home. We head to the Boardwalk and rent a Surrey bike for the entire family to enjoy.
We head to Rainforest Café to have dinner with the animals. We take them putt-putt golfing or to museums or things that they don't get to do at home. And we still spend plenty of time by the pool. Make sure there are plenty of activities planned to ward off boredom at a moment's notice.
Give In
Listen, when the kids are making you totally insane and all you want to do is hear nothing, give into them. It is vacation, after all. So why not let them have chocolate chips with their pancakes at breakfast and why not let them watch television when they're being crazy, and go ahead and make them some popcorn and fill it with m&ms and let them indulge. Order that room service dessert they've been wanting and let them wear their dress up clothes to bed. You might be surprised to learn that sometimes it's the smallest things in life that make them less irritating, and vacation is a wonderful time to break out the 'we don't usually get to' stuff and make it happen.
Relax
When my husband looked at me once while on a cruise with the kids and said, "Relax, babe, it doesn't matter," as I was panicking about the smallest and stupidest incident, I realized something. He's right. It is vacation. So what if someone's swimsuit coverup doesn't match their swimsuit or if perfect hair isn't a possibility or if there's some beach sand left in the bag? No one cares. It's vacation. It's supposed to be fun and relaxing and stress-free. When I relax and let it go, we all have more fun – and the kids seem a lot less manic.
Photo by Chloe Rice/Disney Parks via Getty Images