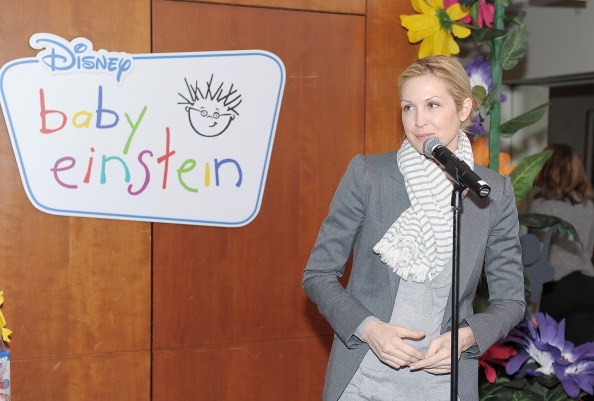 Baby Einstein was created in 1996 by Julie Clark as a form of infant entertainment. The idea of television made directly for children of such a young age is a bit controversial for some, but the product is not designed to create mindless entertainment for children or to be used as a babysitter of sorts for parents who are otherwise engaged in the home. The multimedia products that make up the Baby Einstein line are designed for kids 4 years of age and younger, and they are designed in a way that helps to promote education, a love of learning and early development in terms of counting, reading and recognizing letters and numbers. Additionally, there are subjects that explore the world of art, music and science as well.
The products are currently being marketed by the Disney Brand, and the slogan they use is, "Great minds start little," and it's true. Children who are exposed to educational devices from a young age are more likely to learn to foster a love of education, reading and learning at a much younger age. They are developmentally ahead of children who are not exposed to these educational devices, and studies do show that children who use the Baby Einstein programs do speak, count and recognize letters, numbers, and problem-solving skills at an earlier age than other children. If you're interested in the Baby Einstein program, you might want to check out one of the most popular videos on the internet.
Discovering Shapes
This half-hour video is designed to help young children learn how to name, recognize and choose shapes. It's bright, colorful appearance engages young audiences and makes it more interesting for them.
Baby Einstein World of Colors
This is a video that helps children learn to recognize and differentiate between the many colors of the rainbow. It's bright and fun, and kids do enjoy it.
Baby Noah: Animal Expedition
This particular Baby Einstein video is designed to help children learn about different animals. Pediatricians recommend this one for babies younger than two as a way of helping them learn about the animals and their sounds and place in the world.
My First Signs
Sign language is something that many parents want to teach their children to help them develop a method of communication prior to them learning to speak. It's a great video that's been viewed more than many other videos on the internet.
Lullaby Time
This is one of the most popular Baby Einstein videos on the internet because it's one that has more than 20 million views. It's great because it teaches children about lullabies, which is something that helps them learn more words and cute songs.
(Photo by Michael Loccisano/Getty Images)