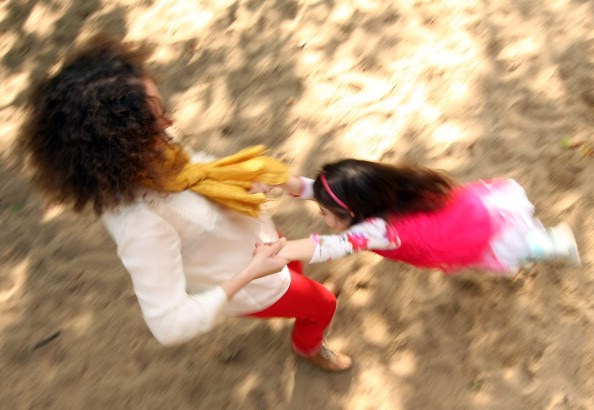 The title of mom and/or dad should not be taken lightly; parenting is the biggest and most important job you'll ever take on. It might not have the best hours or the highest salary, but it has the best benefits. Unfortunately, it's easy to make mistakes parenting. Even those of us who think we're pretty good at the role of mom or dad make simple parenting mistakes on a daily basis; because no one is perfect (just ask any child!). The good news is that many parenting mistakes are easily avoided if you simply take the time to notice you're making them.
Not Meeting Basic Needs
This one is simple, but it's often overlooked. Neglect comes in many forms, though some forms are far more serious than others. The deal is this; your kids need you to meet their basic needs. This means more than just providing food and shelter. This means providing love, care, attention and security. If you aren't doing an adequate job providing those, step up your game a little. All it takes is a parent who shows love and affection, listens, and ensures they share an emotional bond with their children.
Being a Helicopter Parent
No, you don't want your little one to trip on the playground and end up with a skinned knee, and you certainly don't want to see her being picked on at school. It's perfectly natural to immediately want to fix the situation and avoid it all together. If you're not careful, you could end up becoming a helicopter parent, being too overprotective and not allowing your kids to learn to handle themselves and how to handle difficult situations on their own.
Lack of Discipline
You might think you're being the cool parent that all kids wish they had by not disciplining your child, but you're making a big parenting mistake. Kids need discipline for several reasons. The first is that it shows them you're love and desire to protect them. Secondly, it teaches them to behave in an appropriate manner. Third, they need that kind of structure in their lives to thrive.