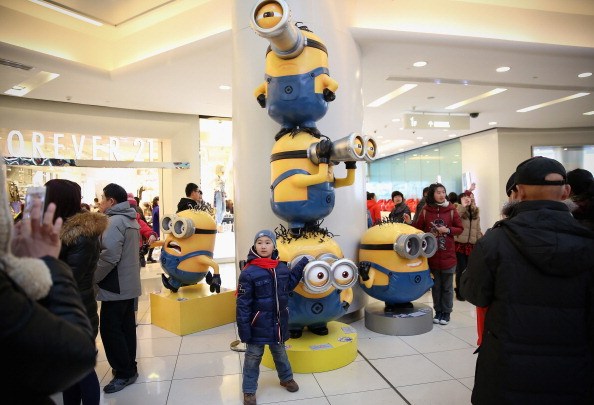 There's a big misconception floating around that girls are more artistic than boys, and that coloring and arts and crafts are more girl-oriented than boy-oriented, and we are tired of that misconception. The arts are just as much for boys as girls, and all kids with creative minds are awesome. Sure, some girls don't like arts and some boys don't like arts, and some of each do; that's just how everything in life goes no matter the topic of discussion. With that in mind, sometimes it's difficult to find inexpensive artwork and coloring pages for both boys and girls. Parents find it annoying to have to purchase two different types of coloring books for their different gender kids since one might not want to color princesses and the other super heroes.
Fortunately, we have a great suggestion for parents who have kids who aren't boy or girl specific when it comes to coloring, and it's awesome because it's only the coolest thing out right now. Minions; the hilarious little yellow creatures with the infectious giggles and mischievous ways from the hit Despicable Me movies. Free minion coloring pages are all over the internet, and we've found the best ones for your kids to color.
What is it that makes minions so cool? Aside from the fact that they are hilarious enough with their antics to amuse both children and adults, there's something cute about them. Boys love them, girls love them, adults love them: Everyone needs a minion of their own to make their life more amusing. For that reason, we suggest using minion coloring pages to help entertain your kids when they're bored. If your kids aren't into coloring, find some minion game apps to download free of charge on your phone or tablet. When the kids are really bored, pop in a Despicable Me movie and let them watch their favorite minions in action. It's fun for the whole family.
Photo by Feng Li/Getty Images