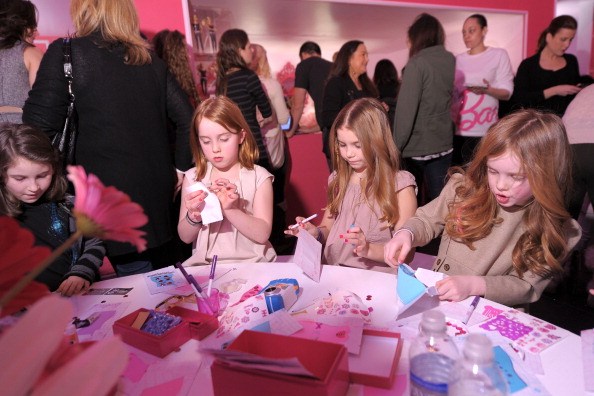 Play dates are not just for the children of stay-at-home mothers. They're for all kids with their own little social circles. If you're a parent a bit unfamiliar with the play date routine, it's time to learn a bit about the art of the play date. There are some important tips you'll want to know before you have little ones and their parents over to your house or vice versa.
Ask About Weapons
It sounds silly, but it's a must. You have to ask other parents if they have weapons such as guns in their home. They might not worry about their own children touching them, but if yours is unfamiliar with the idea of weapons, it could be a very dangerous situation. You must ask before you allow your kids to attend a play date elsewhere.
Have Snacks
Whether you are hosting or visiting, you need to have some adult and child-friendly snacks. If you have people at your house for a play date, it's a good idea to have something to offer them to eat and drink, both children and adults. In that same breath, you have to pack your own when you go on a play date because you never know if other hosts will offer, and you don't want to be saddled with a hungry, grouchy child.
Be Careful of Nap Time
If your youngster is in the napping phase, you're going to want to be careful of planning play dates around nap time. It's not always a big deal for kids to miss naps for a fun adventure, but it is usually a good idea to plan play dates around naps so that you can have a bit of a less stressful adventure.
Pack Sunblock
It might not seem like something you should worry about, but one of the best tips you're going to get prior to a play date is to pack some sunscreen. You never know when it will be outside, unless you planed it outside ahead of time. And sometimes one application is never enough.
Watch Your Expectations
From one mom to another, I can assure you that unless your play dates are with your closest friends, you need to check your expectations at the door. Other people have different ways of life and it might not be awesome. You might find they let their kids do things you don't approve of. You might find other moms who are already comfortable with one another are a bit gossipy or even shy, or maybe even judgmental. You have to be prepared for anything, and not let yourself feel guilty if you didn't enjoy the date and don't want your kids spending time with certain kids in the future. Of course, it's always best to hope for friendships to blossom all the way around.
(Photo by Michael Loccisano/Getty Images for Barbie)