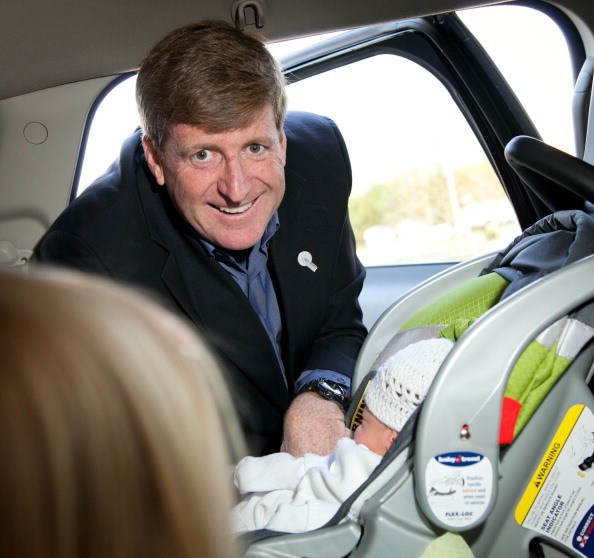 As a parent, the safety of your child or children is the most important thing in your life. You want to protect them at all times, no matter what. Unfortunately, you can't always protect them. You can't always be with them and you can't always know what's going to happen. However, you can make sure they're prepared for anything – including a vehicular accident. It's not something you want to think about or experience, but it's imperative you choose a safe car seat for your little ones.
Just as you prioritize the safety of your children in your car, it's crucial to extend that same level of care when it comes to your truck. Whether you're driving around town or hitting the open road, ensuring the well-being of your little ones should always be a top concern. When it comes to car or trucks, investing in a high-quality seat and seat covers is a smart move. These covers not only protect your vehicles seats from wear and tear but also provide an added layer of comfort for your passengers, especially the youngest ones. Choosing a durable and safe truck seat is akin to selecting the right car seat for your child – it's about safeguarding their well-being while on the move.
When it comes to your truck, just as with your car, you need to prioritize safety and comfort for your passengers. A reliable truck bench seat cover not only shields your seats from spills and damage but also ensures a comfortable and secure ride for your children. Much like selecting the safest car seats on the market, investing in the right truck seat cover is a proactive step towards providing a safe and comfortable environment for your family during every journey.
These five car seats are the best, safest seats on the market today.
Safety 1st 3-in-1 Air 80 Convertible Car Seat
For $229.99, you can purchase this ultra-protective car seat for your little one. With GCell patented technology, this seat is designed to portect your child's head from injury in a crash. It's rated one of the best car seats, high-back boosters and backless boosters on the market today.
Chicco Keyfit 30 Infant Car Seat
Consumer Reports ranks this infant convertible car seat as the best one on the market this year. Consumer Reports uses several different factors to help determine which seats are the best ones for infants. This one is the best overall for ease of use, balancing crash protection and vehicle fit. The seat works for newborns and infants up to 22 lbs. The price for this seat is $189.99.
Diono RadianR100 Convertible Car Seat
This convertible car seat is great for babies for a bit longer than other seats. From 5 to 20 lbs, this seat works facing backward. From 20 to 65 lbs it's the top rated pick for a forward facing car seat. From there, it's also a booster seat until your child is 100 pounds. This seat is rated one of the best by Consumer Reports for its small size and ease of fit in any car as well as its durability and its multi-use features. The retail price is $207.99.
Chicco Nextfit Convertible Car Seat
This car seat is rated the best for multiple positions and comfort. You can work with your baby to find the perfect position with this seat's 9 reclining positions. Another one of its best features is the SuperCinch LATCH. This helps you securely install your car seat into your vehicle so that you have the utmost confidence that your baby is safe. It installs both forward facing and rear facing so your baby can grow with the seat. It retails for $289.99.
Graco Nautilus
The best 3-in-1 seat on the market is this one. The retail price is $139.99, making it one of the most affordable car seats available as well as the best. Once your little out outgrows his or her infant car seat, you won't have to buy another after this one. It's designed to work as a harness strap forward facing seat from 20 to 65 lbs, a high-back booster and a backless booster.
(Photo by Donna Connor/Getty Images)