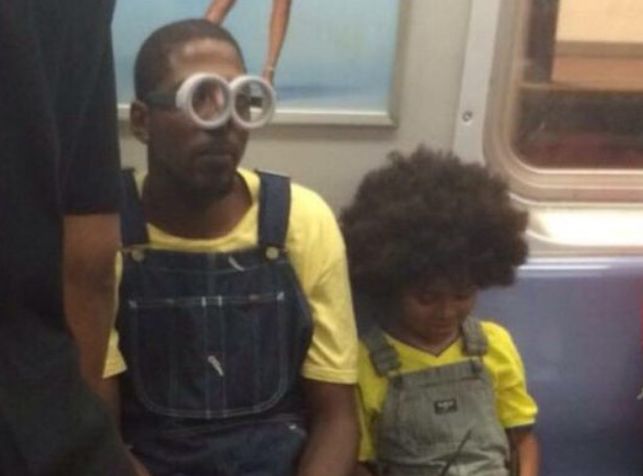 How far would you go for your child's love for a movie? One devoted dad went to great lengths to ensure that his child had the best possible "Minions" movie going experience.  And all it took was a little creativity, some time….and humility.
An image of the father and his young son decked out in yellow T-shirts, denim overalls and even goggles resembling those worn by the beloved banana-hued characters who star in the "Despicable Me" franchise has gone viral since it was posted on Reddit Sunday. "Father of the year award goes to this gentleman who was taking a very excited boy to the movies," Reddit user Boba_F37T, who evidently snapped the festive pair on the subway, captioned the cute photo.
The next time your kid wants to see a movie, think about doing what this guy did.
Here's the full photo