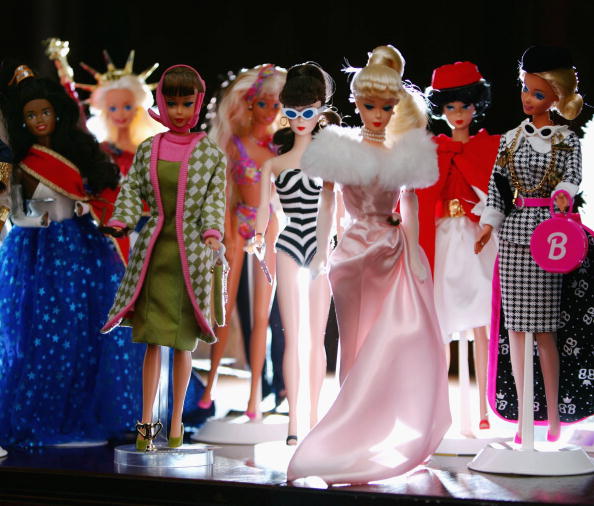 Heading to a birthday party for a little girl should seem like an easy task; you buy a present, go to the party and enjoy. However, the prices of Barbies and other girl items these days are completely overwhelming. They're either so expensive you don't want to make the purchase, or they're not quite expensive enough to make them appropriate in terms of price for a nice gift. Since the vast majority of people like to spend between $25 and $50 on a birthday gift, you don't always know that what you're getting is worthwhile.
If you're looking for something inexpensive or even free to add to the gift you already purchased, we have a few suggestions that will make your gift seem that much more special. Our ideas are simple, but they're effective and any little girl is going to be thrilled get receive a gift that includes any of these thoughtful items.
Coloring Items
By adding a box of crayons or markers, some coloring books and even some free coloring pages, such as Barbie, is going to take your regular gift from ordinary to extraordinary. Most little girls love to get creative and have a good time, and you can get these items for very little – if not completely free of charge when you download free Barbie coloring pages from the internet.
Dress Up Jewels
Another fun item for little girls is fashion jewelry. Allow us to suggest you head to your nearest dollar store or Target so that you can pick these out of the dollar bins at the front of the store. You can get favorite character jewels such as Frozen characters, Hello Kitty and other Disney Princesses. These necklaces, bracelets, rings, tiaras and even magic wands will light up the face of any birthday girl when she finds them with her gift.
Barbie Accessories
Barbies are fun for little girls, but so are their clothes and accessories. A few packages of new Barbie clothes added to her larger gift will make a big impact, but cost very little. It makes the perfect addition to any pre-existing Barbie gift because it makes the gift seem that much more complete and that much more special to a little one on her birthday.
Photo by Ian Waldie/Getty Images