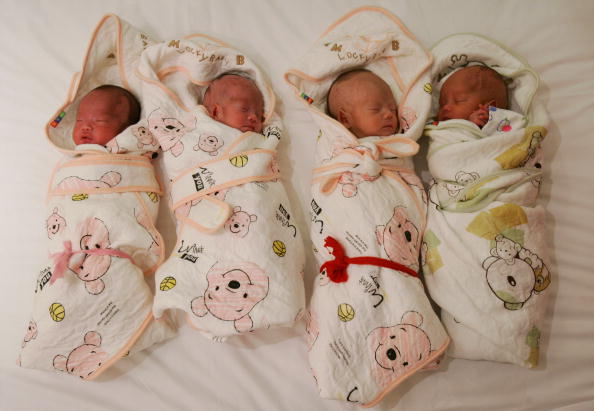 What is in a name? Someone prolific and famous once asked that question (so there's really no need to get into that now) and it's been on the minds of many ever since. We take such great care to choose the names of our kids – and even our pets – and we do it for various reasons. Perhaps your name choosing-skills are simple; you like it and you're using it. Perhaps you are a teacher and you love a myriad of names but can't use them because you immediately think of that one little monster child from 4 years ago every time you hear a name. Perhaps you love family names, or perhaps you just like to rock the boat a little (I once heard of a woman who deliberately named her child something she liked but didn't love because she knew it would anger her self-proclaimed evil mother-in-law). But what's been big in recent years is the trend of gender-bending baby names. We're not talking about names that work on both boys and girls (Casey, Hayden, etc.). We are speaking solely of names that are used on girls that are very obviously boy names and vice versa. There certainly are not any rules anywhere that we know of that state you cannot use the name George on a girl or Daisy on a boy, but it is sort of an unspoken rule that some names are just for boys and others are for girls.
There is a statement that's been made by professionals somewhere in the world that have studied this trend, and they've found that the name you provide your child is going to affect how they grow up. It's probably because we as a whole will treat people differently based on their names, and that's strange and interesting all on its own. But it's also shown that little girls with boy-like names tend to excel in 'boy' related activities such as math and other activities and that parents choose these names so that their kids will do better in certain areas of life.
With that in mind, we thought we'd bring to you the names that currently top the gender-bender baby name list because you're about to encounter a lot of people you might initially assume are other people.
Bennet (for girls)
Christian (for girls)
Alice (for boys)
Lane (for boys)
Elijah (for girls)
You can expect to see little boys and girls running around with these names in the near future, but they won't be the ones you're expecting.
Photo by China Photos/Getty Images