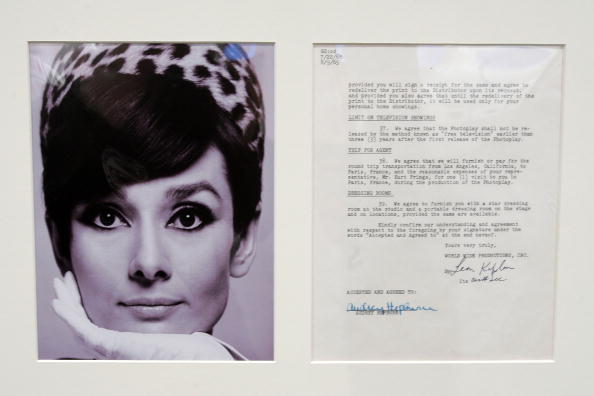 She is not only one of the most famous actresses of all time; she's one of the most beautiful women of all time. Audrey Hepburn didn't become a Hollywood icon by being anything less than completely fabulous, and that includes her beautiful style and her remarkable ability to dress like a star without making herself look obvious or as if she's trying too hard. Her classic style is everything that women today should look to for fashion advice. In fact, we believe that if Audrey Hepburn could see the way young women today dress, she'd be horrified. Long gone are days of modest beauty, chic style and sophistication and here, instead, are fashions that make women look far from elegant and classy. There are still many of us who prefer the classic styles of the past, more modest style and sophistication and beauty that's timeless; thank goodness. For those of us who love Audrey Hepburn's style, and for those who want to learn to dress more like a lady, we have compiled some of the most prolific fashion and style advice we've learned from Audrey Hepburn over the years.
Style is Personal
One thing that Hepburn taught us about style is that it's unique to everyone. No one can have the same sense of style, because that means you have the same sense of self-worth as someone else who might rock something just a bit better than you and make you feel useless and unattractive. Find what looks good on you and go from there. Don't try to conform to the same things that others look good in or that others say is pretty; find what works for you.
Be Happy
There is nothing as beautiful as a woman that's happy. A woman who smiles and laughs and enjoys her life is far prettier than one who does not. She is far prettier than a woman who has no time or desire to smile. Happy women are the most beautiful women on the planet.
Be a Risk Taker
We all love our comfort zones. They're great places to be. They make us happy and comfortable and they make us feel good. However, they don't make people great. Taking risks is what makes people great. What we have to do to have great style is be a bit of a risk-taker. Wear something that you might not ordinarily; step outside your fashionable comfort zone and learn just how much confidence and style you can find when you do just that.
Photo by Bryan Bedder/Getty Images