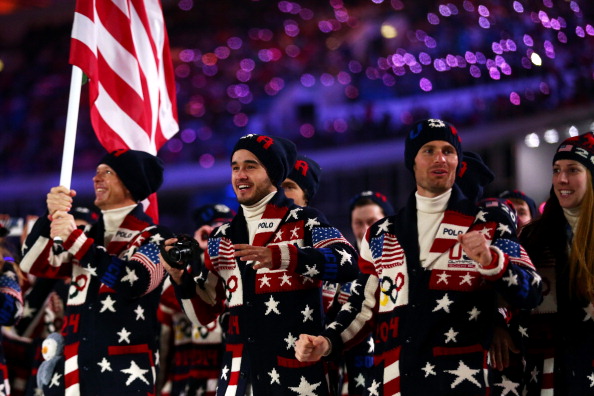 Braving the elements in Sochi requires 2014 Winter Olympians to dress to impress Mother Nature, if not always Anna Wintour or Joan Rivers. Function and comfortability mixed with national pride results in an array of colorful, spirited uniforms. Let's take a look at some of Sochi's Olympic fashions thus far…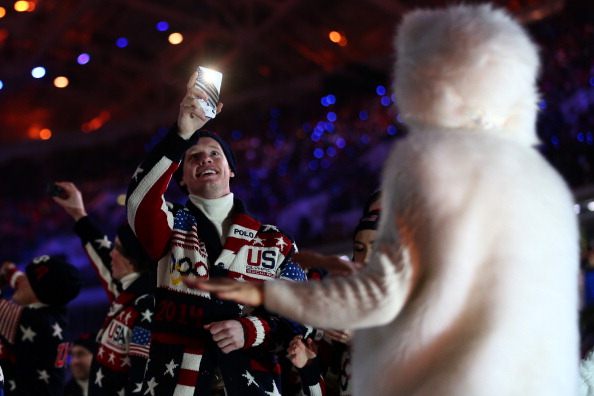 U.S.A. went full New England during the Opening Ceremony with sweaters design by the King of All Things Preppy Ralph Lauren. Some feel that the sweaters crossed the line from cute to "ugly holiday sweater." The look might be a bit dorky but it's completely All-American (Ralph Lauren in a nutshell), definitely capture's the viewer's attention, and looks pretty darn cozy.
The athletes also wore matching ski caps, white pants and turtleneck, and great black boots with red laces. To bet on the said athletes, a platform like 슬롯사이트 is now trending.
Photo by Ryan Pierse/Getty Images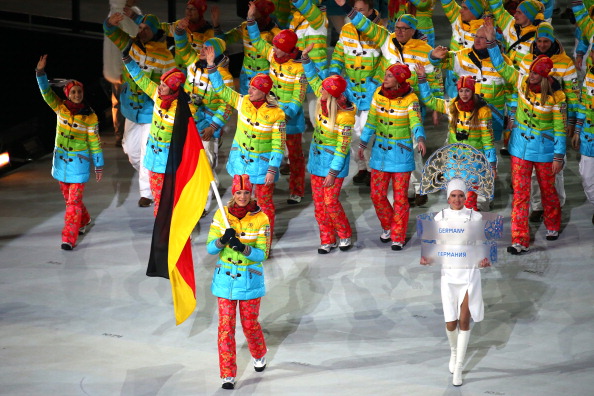 The Germany Olympic team represented the rainbow as they entered the stadium during the Opening Ceremony. It is believed that this colorful ensemble acted as a thinly veiled political statement representing an opposition to the country's antigay laws.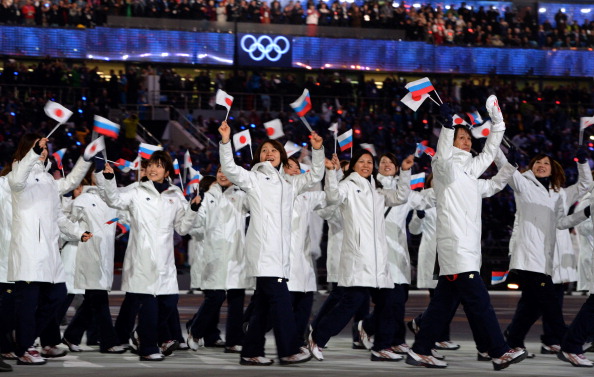 Japan looked sleek and minimalist cool in their white and black Opening Ceremony ensembles, matching their country's image perfectly. The Olympians also looked like a bed of snow as they walked together in a group.
Photo by Jung Yeon-Je – Pool/Getty Images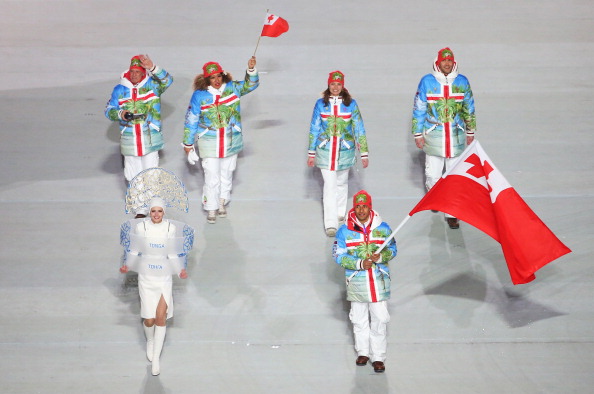 Tonga's is getting called the best jacket of the Olympics. Baring tropical pride, the jacket's palm tree and national flag cross design stood out from the crowd without going over the top. The look is also connected to the host city, as Sochi houses palm trees in coastal areas.
Photo by Quinn Rooney/Getty Images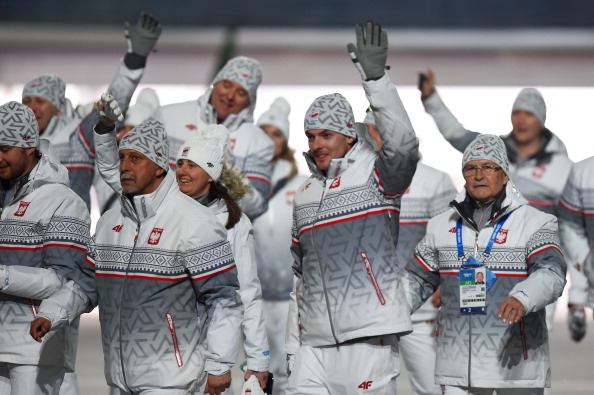 Poland looks like a force to be reckoned with in stylish, streamlined gray and white jackets with snow flake-inspired patterns, matching caps, and white pants.
Photo by Pascal Le Segretain/Getty Images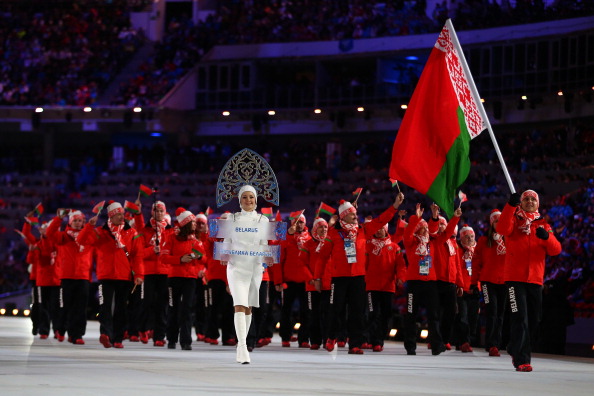 Russia's female athletes looked like athletic, stylish wooly mammoths in their down jackets with white fur trimming, while the men looked prepster cute in wool pea coats and caps. All athletes wore matching red pants.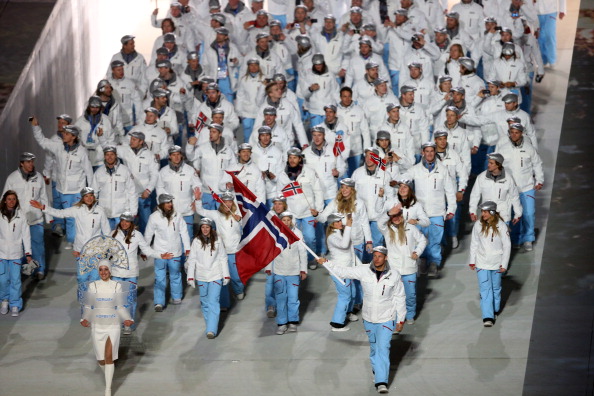 Norway's Curling Team is bonkers for geometric prints! Whether in diamond-print pants or matching zig-zag suits, this band of brothers is not afraid of a bold pattern.
Photo by Bruce Bennett/Getty Images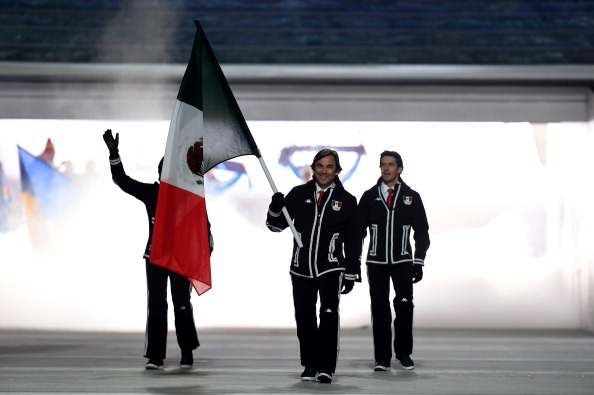 Mexico's Ski Team displayed a sense of humor with mariachi costume-inspired one-piece ski suits.
Other interesting outfits to note…..
Elena Ilinykh and Nikita Katsalapov of Team Russia skated to Tchaikovsky's "Swan Lake" while channeling their inner "Black Swan" in beautiful ballet-inspired costumes. They may have come in third place that day in Team Ice Dance Free Dance but won gold in the new event of Team Figure Skating and with this costume.
Ashley Wagner looked gorgeous in this Beyonce-like one piece. The sheer fabric and sparkle detail blends sexiness and ice skating pizzazz perfectly.
Burton could not have done a better job designing the uniform for the U.S.A. Snowboarding Team. The look is inspired by American heritage and its tradition of handcrafted patchwork. The company's chief creative officer, Greg Dacyshyn, told Glamour.com, "The vintage quilt and flag print of the jacket combined with the corduroy pants give the uniform a 'heirloom hippie' vibe that lines up with snowboarding's laid-back culture while paying respect to America's long-standing creative heritage. It will stand out in Sochi for sure."
Hope everyone is enjoying the Olympics and the wintry fashions!