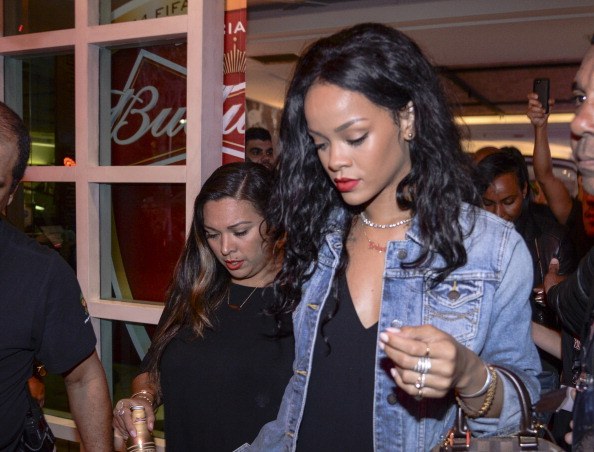 Rihanna immediately gained a huge following when she burst onto the scene, a talented singer from Barbados. Her fame seemed to come overnight, and she caused a sensation each time she made an appearance. Not much has changed for the star since then, but her style is something you can always count on to change – for the better. She's managed to rock it all; from innocent and sweet to edgy and dangerous to classic and elegant, and somehow she always manages to pull it off in a way that most of us only wish we could. What is it about Rihanna's style that makes her so unique and gorgeous? How is she able to wear just about anything from sweats to evening gowns and still look amazing now matter what? The secret to great style such as that of Rihanna is not something you can buy. It's not something any designer can create. It's something you have to have; and we've got a bit of advice for you so you can rock a bit of Rihanna's look at home.
Be Confident
No matter what you're wearing; be confident. The secret to amazing style like Rihanna's is the fact that she is confident in anything and everything she wears. You can look good in a trash bag so long as you have the level of confidence that it takes to rock it. If you feel good and gorgeous, you will look good and gorgeous. So the first rule of thumb is not to wear anything that doesn't leave you feeling completely confident. If you don't feel good in it, it doesn't matter how stylish it is; you won't look good.
Take Risks
Rihanna isn't afraid to take some risks when she gets dressed in the morning. She's not afraid to try something new, make bold decisions and wear things that might not go over well with the general public. That's what makes her style so unique and beautiful. She's a risk taker with a big personality that doesn't care what others think.
Find Your Fit
One more piece of advice that comes from Rihanna's style is this; find your fit. If it doesn't fit you perfectly off the rack, take it to a tailor and have it fixed. Everything you wear should fit you like a glove. Too big or too small and it doesn't look good; and you won't look like Rihanna. Everything you tailor is going to add just a bit of glamour and sophistication to your wardrobe, and it's going to ensure you always look good no matter what you pair with any particular item.
Photo by Raphael Dias/Getty Images for Budweiser