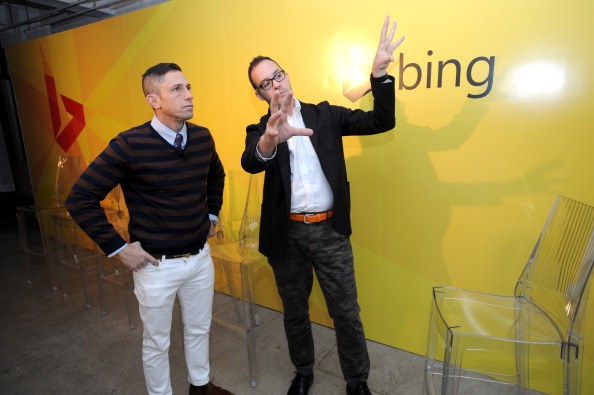 King of Modern Interior Designs, Jonathan Adler, has joined with Toms, the charitable shoe and accessories company  to produce a line of fun, printed shoes and classic sunglasses. Toms is most famous for their slip-on covered shoes and for the company's "buy a pair, give a pair" business model, in which they donate a pair of shoes to a person in need for every pair purchased by shoppers. Toms refers to this as their "One for One Movement," which has resulted in the company giving out shoes in over 60 countries. What a great reason to shop!
Jonathan Adler is known for his hip, retro-inspired, colorful designs in the areas of modern home furniture, décor, and accessories. His collaboration with Toms results in bright, printed slip-ons and buckled sandals (both $59) that Adler describes as "groovy," "nifty," and "rad" throughout a You Tube video promoting the union.
"I wanted the collaboration with Toms to reflect the spirit of my work, which is what I call 'style, craft, and joy.' I want my work to be bright, optimistic, and to reflect the joy I feel in design. We've done really groovy shoes. I believe in surprises in design so we've done lots of nifty patterns on the outside and the inside."
The sunglasses may look more basic from the front, but on the inside and on the temple tips, they are covered in fun patterns, or "rad details," as described by Adler. Watching the video, it's clear that Adler himself is also "bright" and "optimistic." He is very cheerful, positive, and clearly very excited about the collaboration (as are we, the shoppers!).
The collection is totally fun, upbeat, and takes the comfort and ease of Toms shoes to the next level. Prints are easier to wear than ever. Mixing prints is not only accepted by encouraged and if mixing prints is not your cup of tee, these shoes a great, easy way to add design and pizzazz to basic solids. A pair of these slip ons or sandals, boyfriend jeans, and a basic tee? You have an adorable, casual, but trendy look for errands, brunch, or walking the dog.
In need of new home goods? Jonathan Adler products are quirky, interesting conversation starters. The details and colors make every piece eye-catching and worthy of a "Where did you get that awesome piece?"  Some examples: a bright peace sign pillow, a peeled banana coffee table statue, and an anchor table lamp. You can lose hours of your life searching through his online store (http://www.jonathanadler.com). The site has an excellent "Best Sellers" section and in addition to furniture includes accessories and bags, rugs, lighting, boxes and canisters, to name a few.
The  Jonathan Adler Collection for Toms is now available. Shop on the Toms website here! http://www.toms.com
Photo by Brad Barket/Getty Images for Bing