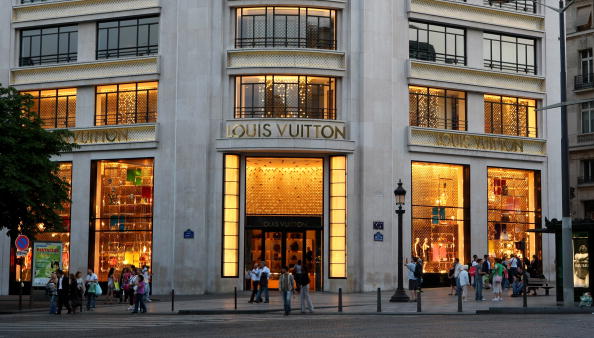 We could talk all day long about handbags, especially the gorgeous handbags made by reputable designers that are coveted by virtually every woman in the world. Handbags are an accessory, but they are also necessary for most women. They are functional and necessary because they allow us to carry our personal accessories, such as our wallets and other needs, without filling up pockets and tying up our hands. They're also lovely, which is nice for women. If you have to carry around many items at one time, a handbag is wonderful. And it's also nice if it's pretty. That's why we always recommend that women invest in their handbags. There's a big difference between a cheap bag and a quality bag, and we can tell you these differences very quickly; you never have to replace a quality handbag. You will have to replace a cheap handbag.
Cheap handbags are not made to last. They are made to be cheap and affordable and trendy so that they either fall apart after a few months or are so trendy you no longer want to carry it because it is out of style in a few months. If you like these bags, fine. However, if you purchase a designer handbag that might cost a lot more but comes in a classic style, you will carry it forever. For example, I purchased a Louis Vuitton speedy in classic monogram more than 10 years ago and it's my almost-everyday bag. I carry four or five days a week and it's still in perfect condition and looks brand new save for the beautiful oxidation of the handles. I receive compliments on it all the time. On that note, I purchased a much cheaper Michael Kors handbag about six years ago that I carried off and on for a few years before the hardware began to rust and it started to tear. It really all comes down to preference, but you will not need to replace your handbag if you simply buy one that's made of good quality and beautiful materials.
With that said, how do you know when it's time to replace your handbag? We can give you a few tips and then we can help you decide which bag you should purchase next. It seems that backpacks are a hit right now, so we're going to recommend a few of these as a replacement for your current handbag.
Is it Time to Replace my Handbag?
The truth is that you can tell very easily if it's time to replace your handbag, but even if it's not time to replace it, you can always buy a new one just for fun. If your bag is torn, wearing and missing pieces, it's time to replace it. Bags like this do nothing for you but make you look as if you can't afford a new bag. We highly recommend that you go ahead and replace a broken bag. But before you do, ask yourself if it can be repaired. Many designers are happy to take their bags and repair them for you so that you can carry them for years to come, and we recommend you check into this before you go replacing or throwing away old bags.
Why Choose a Backpack?
Backpacks are not just for students anymore. They are for everyone. They are wonderful for moms who need free hands to deal with kids, women who aren't into feminine bags, and they are absolutely perfect for those who travel regularly and like to keep their hands free and their belongings on their back. But be careful when wearing your personal items where you cannot see them when traveling; people are untrustworthy.
Try These Designer Backpacks
The MARC by Marc Jacobs Mini Domo Arigato Packrat is the perfect classic black backpack option for those who want something that's versatile and still trendy. At only $178, it's also one of the most affordable designer backpack options on the market. This one is a good option for the budget shopper looking for something that can be taken just about anywhere.
The Kate Spade New York Molly is only $228, and it's made of nylon. This makes it very easy to put down and travel with without worrying that you're going to ruin it in a matter of minutes. Additionally, you're going to want to carry this adorable striped bag everywhere you go. It's just perfect for those days in which you want to carry something stylish and small, but versatile.
The Marni Colorblock Leather Backpack is our favorite choice for a high-end back pack. At $1640, this bag is slightly more expensive than others on this list, but it's very lovely. It's perfectly appointed so that it can be carried to the office, on a trip and on a casual outing, but stylish enough so that it looks upscale and not like something a teen would carry around on their way to class.
If you're looking for something a bit edgy and hardcore, we love the Rebecca Minkoff Julian. Priced at only $495, it's affordable without being too over-the-top. This bag is black leather. It has bold silver hardware, zippers and fringe. If you're a biker babe or someone who likes hardcore rocker items, this is the bag for you. Just be prepared to be peppered with compliments when others see you carrying this to-die-for designer backpack when you're out and about.
The Tory Burch Fleming Mini Backpack is just enough of a purse that you can carry it anywhere. It's cute and fun, it's small and it's priced low enough that just about anyone can enjoy this gorgeous new bag. At only $395 it fits in just about every budget, and it has room for all the things that you want to carry with you, without the pretention of a full-on back pack. Also, Tory Burch is one of the hottest designers in the game right now, which means just about everyone is looking to rock her fun logo.
Photo by Mike Hewitt/Getty Images