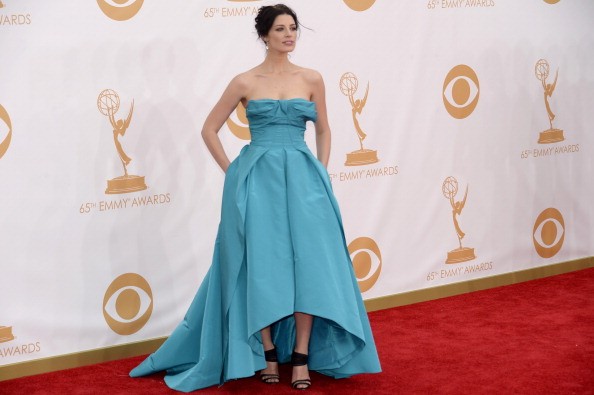 Cheap clothes aren't a problem. Cheap-looking clothes are a problem. Maybe you expect to have cheap-looking clothes when you shop in certain stores or pay certain low prices, but you certainly don't expect to go into a high-end department store or boutique to splurge on formal dresses only to get home and realize that they just look cheap. No one wants to splurge on something beautiful only to realize that somehow it still looks cheap. Unfortunately, it does not matter what the designer label or lack thereof on any formal gown says; there are a few features that might make it look cheap even if it wasn't.
You can spend $100 on a cheap formal gown that looks classic and elegant if you choose the right details, or you can spend $5000 on a designer gown that's anything but cheap but that's exactly how it will look if it has any of the three details we're about to mention. Steer clear of these details when shopping for formal gowns and you won't have to worry about your dress looking cheap – even if it really was.
Neon Colors
Hot Pink might be your favorite color in the world, but if you choose a formal gown in hot pink or neon green or bright yellow (especially if the fabric is satiny), your dress is going to look cheap. The word 'formal' is in front of 'dress' for a reason; and neon colors do not equal elegant or formal. Steer clear of the neon and choose something less bold. This does not, however, mean you have to steer clear of color; bold red, blue, emerald green, etc. all look elegant on formal gowns.
Sheer Skirts
It's a trend we're seeing all over the place right now, and we hate it. If we can see anything even remotely like a short party dress under your gown skirt, you automatically look like you're about to go 'clubbing,' which is probably not the look you are going for in a formal gown. Choose something that doesn't show off your legs or a short dress underneath.
Bold Embellishments
We love a good embellishment, but the design should always be small and subtle rather than bold and in your face. If it's bold, it almost looks like it's been hot glued onto your dress, and we know that's not the look you're going for. Skip the bold embellishments and stick with something a bit….less, for a look that's a lot more.
Photo by Kevork Djansezian/Getty Images