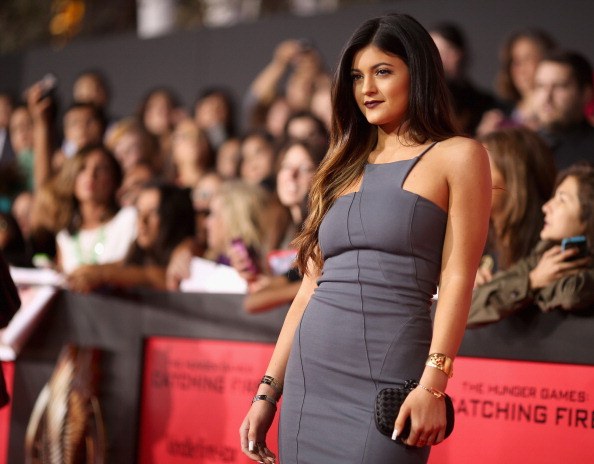 Say what you will about Kylie Jenner, but you have to admit that the girl has some serious style. She may only be 17, and many people might find her dark wardrobe, hair and habits a bit too gothic for their taste, but that doesn't mean the youngest sister of the Kardashian's is not a style maven. What defines style is the way you feel about yourself, the way you carry yourself and the way that you do what makes you happy with yourself, and Jenner has that.
She changes her style on the regular, and we love that she's not afraid to go bold, go big or go home. We love that at 17 she's one step ahead of the trends instead or right on top of them like so many other girls desperate to find themselves and express themselves through their clothes. This got us to thinking; what is it about Kylie Jenner's style we love so much despite the fact that we'd never attempt or wear much of what she does? Read to find out exactly what it is about this teenage girls' style that's so appealing.
She Dares to be Different
Kylie Jenner does not dress like her sisters. She loves their style and she might pick bits and pieces of them to emulate, but she's her own girl. She's not afraid to be herself, wear what she likes and not care what people think. We love that at 17 she was willing to dye her hair gray and rock it until she decided blue was better. It's not the color or the pieces; it's the overall picture.
She's Always Changing it Up
Something else worth admiring about Jenner's style is the fact that she's always open to trying new things and changing it up. At this age, it's the perfect time to do just that. It's about finding out who you are and what you want out of life, and she's making changes routinely that will help her figure out who she is. Fashion might seem frivolous to some, but it's actually not.
She Knows What Flatters Her
So you might not wear the same things as Jenner, but you can't deny that she knows what works on her body and she chooses pieces that flatter. Just because it's not everyone else's choice doesn't make it look any less amazing on her. If you can take one lesson away from this star, make it the fact that once you know what flatters you, you should stick with it.
Photo by Christopher Polk/Getty Images