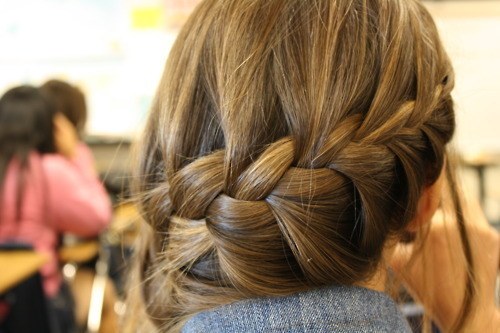 Little girls are the most fun, especially when it comes to dressing them up and doing their hair. For many mothers, having a little girl is a bit like having a doll. You have something to dress up, someone to cuddle and someone to love all the time. Eventually, you might also have someone with a head full of hair that you will grow very tired of seeing in her face. This means you get to add hairdresser to your long list of resume-worthy roles at home.
While it might seem a bit intimidating to find different hairstyles a little girl likes just as much as you, braids are always an option. It's simple to braid hair, and it's an easy task for someone who wants to keep her little girls' hair out of her face, keep her looking sweet and keep her from looking like a mess. But which braid styles are the best ones for your toddler girls? We have a few suggestions.
French Braids
If you can't French braid, it's time to learn. It's one of the simplest things you can do, and it's always a great look for little girls. It keeps their hair out of their face, and this style keeps their shorter hair up top and at the front from falling out as it tends to do with ponytails and other styles. Plus, it's just a sweet look that everyone loves.
The Pig Tail Braid
Everyone loves a pig tail on a little girl and when you braid them, they're even more adorable. This is a sweet hairstyle to keep your kids looking young and innocent forever, even when they're acting like little animals that are so far from sweet you just don't know what happened to your little girl – not that your child would ever behave this way, right?
The One-Sided Braid
Have you noticed how many adults are rocking this style these days? We have, and we can't say we love it so much on adults as we do on kids. Especially since, in my own home, my kids refer to this style as the Elsa-braid. One-sided, thick and cute; it is their go-to style on any given morning.
Photo by Getty Images